WARREN COUNTY, Mo. — Kenny Simpson's neighbors saw it all coming.
Simpson was the menace of their cul-de-sac for more than a decade, they said: He punched his own father in the face. He hit golf balls at his neighbors' home. He set off pipe bombs in his backyard.
So it came as little surprise when his name, Kenneth Lee Simpson, appeared on the news last week, said some of the neighbors here on a quiet street outside Warrenton, home to Simpson for at least 14 years. Simpson, 35, was charged with fatally shooting one police officer and critically injuring another after a 13-hour standoff in the historic Missouri River town of Hermann, 80 miles west of St. Louis.
It was a tragic conclusion, neighbors said — and court records support — to years of bad behavior.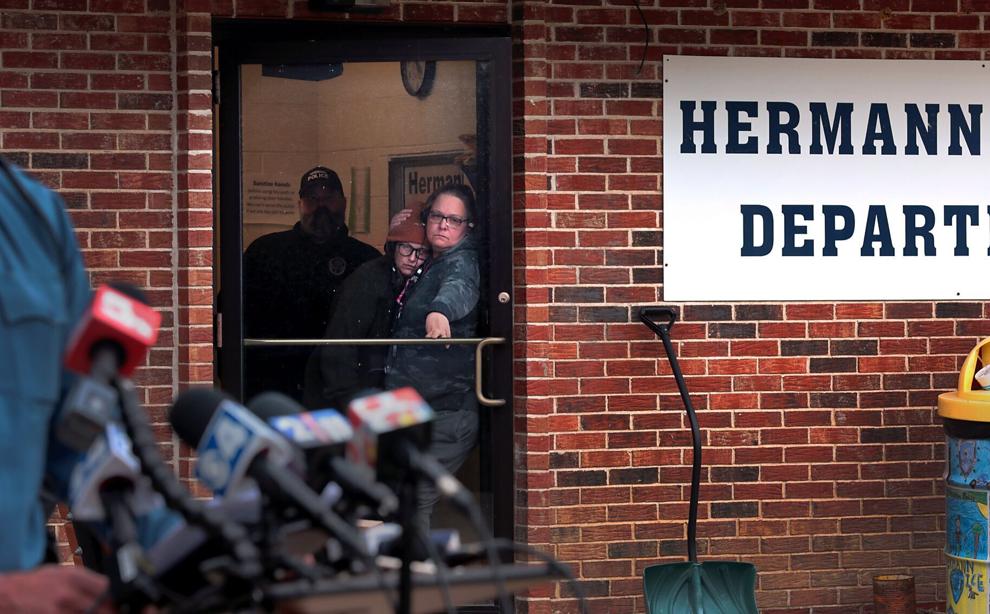 "He was a troubled kid," one neighbor said last week. "And it graduated to more and more violent issues."
The home where Simpson spent most of his life is a one-story brick house on a wooded cul-de-sac surrounded by open land in Warren County, south of Warrenton, the county seat, and almost abutting the resort community of Innsbrook.
Neighbors described him as a "troubled kid," though it's unclear if he had any contact with police in his younger years. Juvenile court records are not public.
But in 2004, at the age of 17, Simpson faced his first adult charges: 10 counts of felony tampering and one count of felony property damage. Police said he drove a truck down streets in Warrenton while a friend shot a BB gun at car windows. They caused thousands of dollars in damage. Simpson was sentenced to probation.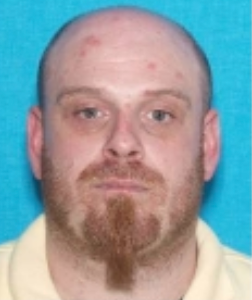 Roughly two months later, he shot a BB gun at a Lincoln County Sheriff's deputy's vehicle as it drove down the highway. The pellet cracked the passenger side window. Simpson's probation was revoked and he was sentenced to four months in prison.
Simpson spent the next decade in and out of jails and prisons, according to court and corrections records. He pleaded guilty to slashing furniture, pictures and car tires with a pocket knife, and shooting out another car's window with a BB gun.
He was released from state custody in 2016 and quickly began to rack up misdemeanor cases, including trespassing, assault and possession of drug paraphernalia.
Pipe bombs and bond revocations
Neighbors in Warren County said it seemed like police were called to the house on Shetland Lane every week, and Simpson arrested many times — but after just a few days or hours, he'd be released on bail again, they said.
In July 2017, Simpson was arrested for punching his own father in the face after an argument, and wasn't charged for months.
In the meantime, a bomb squad arrived at the house: Neighbors said they heard explosions on his family's property.
Detectives discovered Simpson had collected materials to make explosive devices. He told authorities he made pipe bombs and set them off in the backyard, according to court documents. Simpson also had methamphetamine in his bedroom.
He was arrested in September 2017 and released several weeks later on a $20,000 bail posted by a bondsman.
But the charges continued: He hit golf balls and damaged a neighbor's house, kicked and hit another inmate in the head at the jail, and was again found in possession of meth, court documents said.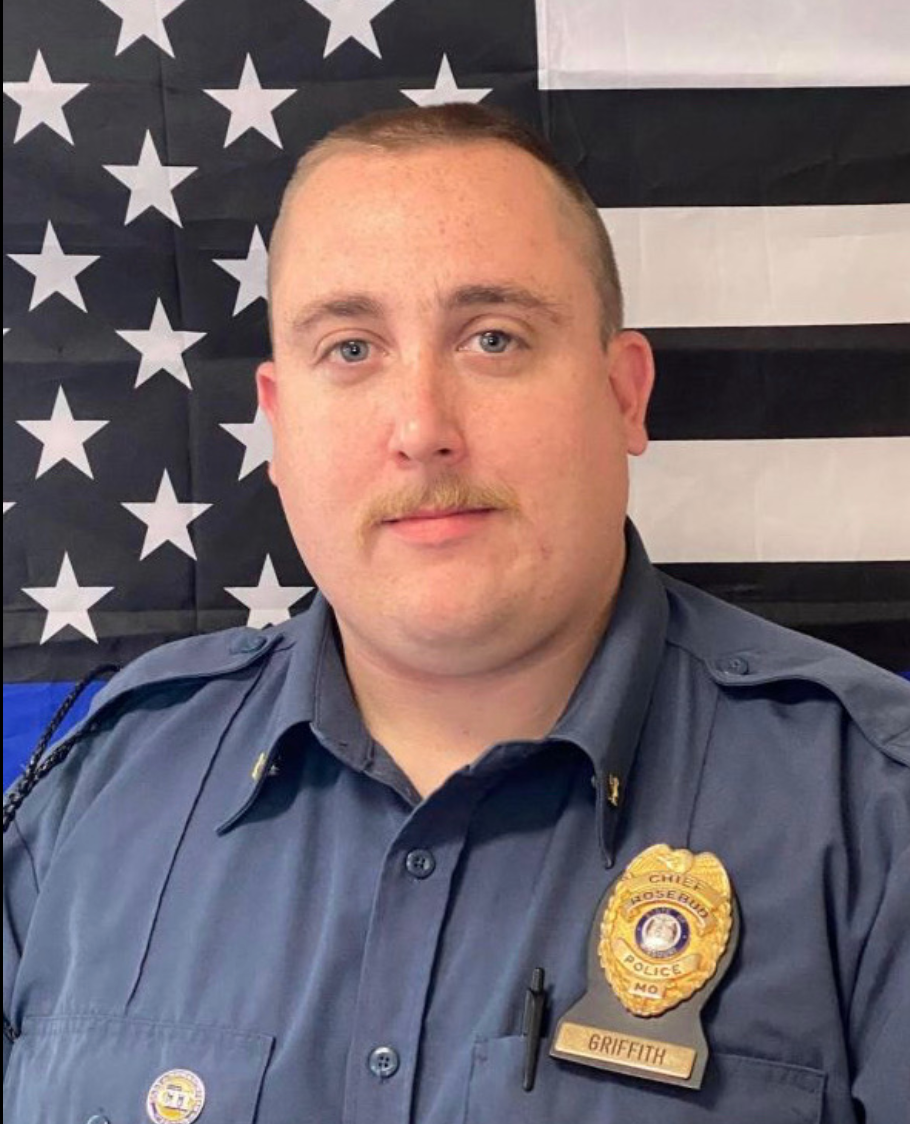 Neighbors were worried. In 2019 they said they met with Warren County Prosecutor Kelly King.
"I said to her, 'Here's the scenario that's going to happen: He's going to do something really, really bad,'" said one neighbor who requested anonymity out of fear of Simpson, as did several on Shetland. "'It's going to be on the news in the evening and he's going to be up there with his rap sheet and everyone is going to be wondering how that guy was on the loose.'"
King said Friday she tried to get Simpson held in custody, but a judge didn't agree. Simpson even threatened to blow up her car at one point, she said, but was still eventually released.
Simpson's family sold the house on the cul-de-sac in 2019, online records show. But Simpson's troubles continued.
He listed homes at multiple addresses, including a nursing home where his grandmother lived.
And he was arrested again in 2020, at a different house, on suspicion of drug possession, where authorities again said they found bomb-making materials. He was charged last year, released, and then failed to appear in court.
Prosecutors filed to revoke his bond. Warrants were issued for his arrest.
'That officer should not be dead'
Then, as neighbors feared, something bad happened.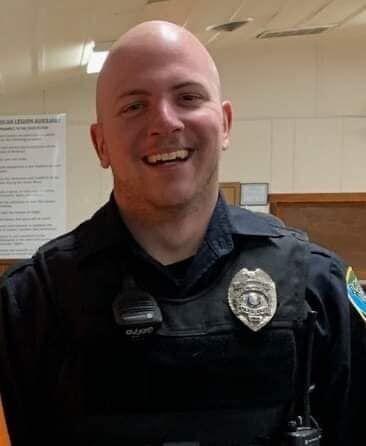 Two police officers spotted Simpson just after 9 p.m. Sunday at a Casey's General Store store less than a mile outside historic downtown Hermann. A caller said he was acting irate, court documents say.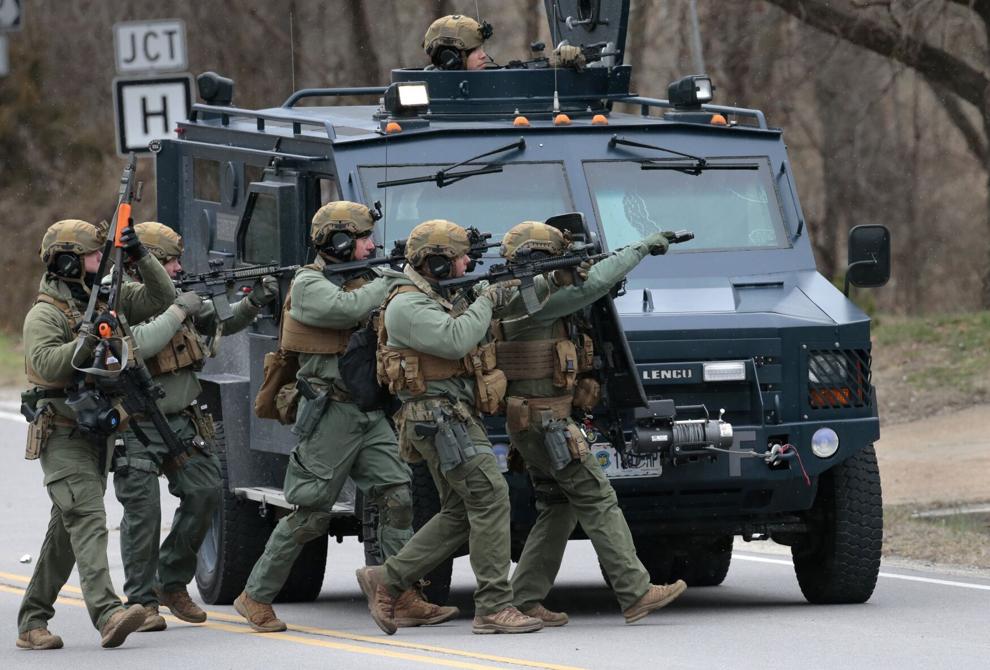 Police said Simpson had six felony warrants out of Warren County and one misdemeanor warrant from Franklin County. The two officers approached him and asked for his ID.
Simpson lied and first said his name was Justin, then Kevin. He repeatedly denied being Simpson. He grew increasingly frustrated, and began to pace.
One of the officers, Detective Sgt. Mason Griffith, moved to handcuff Simpson. When he did, Simpson started backing away, turned around, pulled out a weapon and began shooting, documents said.
Both Griffith and his fellow officer, Adam Sullentrup, were shot. Neither had their weapons drawn, court documents said. Griffith was pronounced dead more than an hour later. Sullentrup, shot in the head, was taken to a hospital and put in a medically induced coma.
Simpson was arrested after a 13-hour standoff at a house near the Casey's. He was charged in Gasconade County, home to Hermann, with first-degree murder, first-degree assault and armed criminal action.
Back on his old street, neighbors were frustrated.
"He's always had problems," said one. "That officer should not be dead."
Erin Heffernan of the Post-Dispatch contributed to this report.