Rodney Lincoln had 36 years and 10 days to think about what he would do if he ever got out of lockup. He'd try to be a better father to his four children. He'd try to rebuild relationships with relatives that he'd seen only a handful of times during the decades he was behind bars. He'd get to hold the great-grandchildren he hadn't met. And he'd like to go to Steak 'n Shake and order a steakburger and a strawberry shake.
But he was serving two life sentences for a crime he has maintained he did not commit, the vicious murder of a woman and attack on her two young daughters. He spent a year and a half in jail before his case even went to trial, and after his conviction, spent 34 years in prison.
Until June 1, that is, when in one of his final acts as governor, Eric Greitens commuted Lincoln's sentence. After decades of hoping and fighting and losing appeals in court, Lincoln, 73, was suddenly free to walk out the front doors of the Jefferson City Correctional Center, crying tears of joy as he wrapped his arms around his daughters.
"For years, it had been kind of like if you offer a child a piece of candy, and when they reach for it you raise it up so high that they can't reach it," Lincoln said a week after his release, comfortably seated on a couch in his daughter Kay Lincoln's living room in Sunset Hills. "After I started out the front door (of the prison), I stopped, and looked back behind me … to see if there was someone that would say 'No, you can't go, stop.' And there was a bunch of officers there, but they was all smiling."
He's thrilled to be free, to be able to embrace his family and experience new joys both big and small.
The crime
In 1982 in her apartment in St. Louis, JoAnn Tate, 35, was fatally stabbed in the chest and then sexually assaulted with a broomstick. Her daughter Melissa, 7, was stabbed several times, and her daughter Renee, 4, had her throat cut. Both girls survived the attack.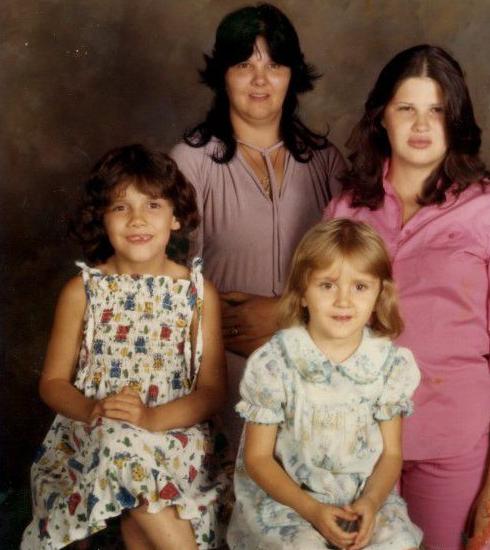 Though Renee never identified an attacker, Melissa said many things for investigators to ponder. She said for a while that a man named "Bill" had committed the crime, and gave details of his car and his house. Eventually, she accused a man police showed her in a picture — Rodney Lincoln, who had dated Tate briefly and had a murder conviction on his record from a drunken fight in 1973. He was arrested at 38 years old.
"I remember thinking when he was first arrested, 'This is crazy, why are they doing this, what's going on?'" Kay Lincoln recalled, "but as a 13-year-old kid, you're raised to believe in the justice system and believe in the police and in the courts, and so I thought, 'OK, they'll figure it out. A couple days, and Dad will be home.'"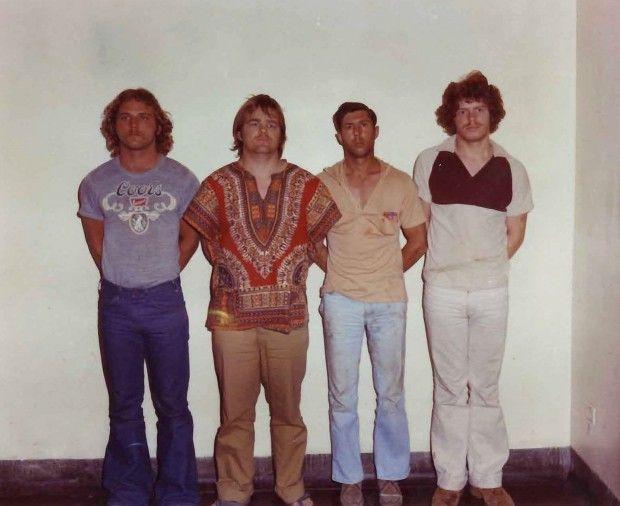 Based largely on Melissa's accusation and a strand of hair believed to be his found at the scene, Rodney Lincoln was convicted. In the intervening years, Kay Lincoln's cynicism toward the criminal justice system hardened. She started doing research about her father's case and other cases. She amassed transcripts and police reports and reached out to the Midwest Innocence Project, a nonprofit that takes on cases of people suspected of being wrongly convicted. The group accepted Lincoln's case in 2004 and fought for DNA testing.
When, at long last, Lincoln was released from prison, Greitens released a statement saying Lincoln had served time for "a crime he did not commit" and was "wrongly convicted." But Greitens didn't pardon Lincoln outright, and Kay Lincoln believes there's still a measure of justice to be served. The family has started a GoFundMe page for Lincoln, because the lack of a pardon means he won't be compensated for the time he lost while incarcerated.
Greitens had "the power to do what the courts refuse to do, and that's declare him innocent," Kay Lincoln said, "but he chose not to."
Behind bars
In prison, Lincoln tried to keep his head down. He didn't want to make friends, he said. His children visited about once a month, but that bright spot in his life was also tinged with pain.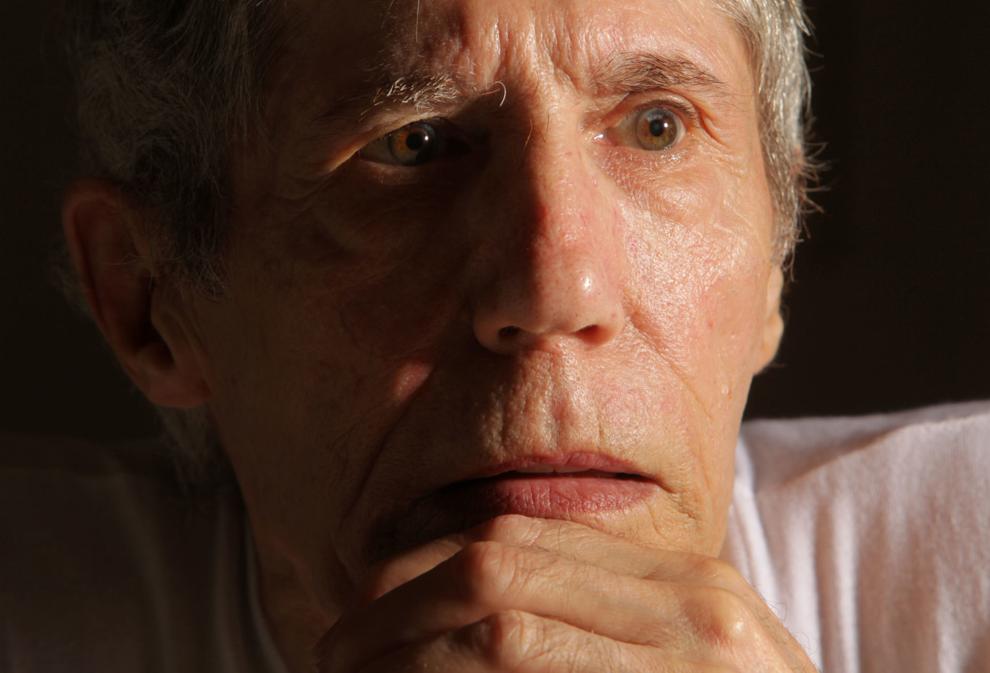 "I looked forward to it, but yet I dreaded them coming," Lincoln said, "because when I went into that visiting room, (eventually) I had to sit there and watch them leave. And that hurt more than anything."
Life went on without him. His children grew and got married and had children of their own. It stung Lincoln that he met his grandchildren inside a prison visiting room, instead of in a hospital. And as the decades passed, he lost people he loved — his father, his mother, a brother and a sister, nieces, nephews, dozens of friends.
"It hurts when you lose someone, but it really hurts when you can't say goodbye," Lincoln said. He feared he wouldn't get the chance to reunite with his surviving siblings whom he hadn't seen in years.
His mind went to dark places when he was alone. To keep his spirits up, his family and friends regularly sent him letters. After Kay Lincoln set up a Facebook group proclaiming her father's innocence and sharing court transcripts and police reports for people to peruse, Lincoln started to receive mail from people he'd never met.
"There were times when I felt weak, useless, helpless, and it seems like every time I started down that path, I'd get one of these," he said, holding up a letter he'd pulled from a box now kept at his daughter's home. "I'd get two of these. I'd get three of these. I've received as high as 13 letters in one day … If it hadn't been for my support group, then I doubt very much that I'd be sitting here today. It's always amazed me, the power of a four-letter word. Love. It saved me."
On the outside
On Thursday, Lincoln went to his first baseball game in 50 years — the Cardinals against the Marlins. A family friend gave him and Kim Lincoln tickets for seats two rows from the field. After 36 years away from the outside world, Rodney Lincoln was like a kid at Disney World, his eyes as big as saucers at everything he saw.
"They got a scoreboard bigger than this room," Lincoln said later, gesturing at his daughter's living room. "They was just beginning with the automatic scoreboards the last game I went to, and they weren't nearly that glamorous, that ebullient. And the food — you know like in the song, crackerjacks, popcorn, peanuts — now you can get anything and everything you want! … I was like a dry sponge dropped into a pan of water. I was just soaking it all in."
The last several days have been the best of Lincoln's life. He's reunited with his brother Bob, whom he hadn't seen since 1987, as well as his sister Virginia. Lincoln said Bob, who is 86, jumped out of his chair like a young man and embraced him. And he's connecting with his 17 grandchildren and 23 great-grandchildren, some of whom he has never met.
"It's just so thrilling to meet a grandchild you've never seen, and they walk up to you and they say 'Papa!'" Lincoln said with a smile. "It makes me feel like I'm 20 foot tall."
Lincoln knows there's no getting back 36 years. But his gaze is fixed on the days ahead.
"I'm going to do the best I can to enjoy every day I have left," Lincoln said. "I will be growing, until my days run out. Because of my family, my support group, the guy at Petro Mart, the lady over at Steak 'n Shake, the people over in Walmart — every time I meet one person that offers me a little kindness, I'm going to grow just a little bit more."