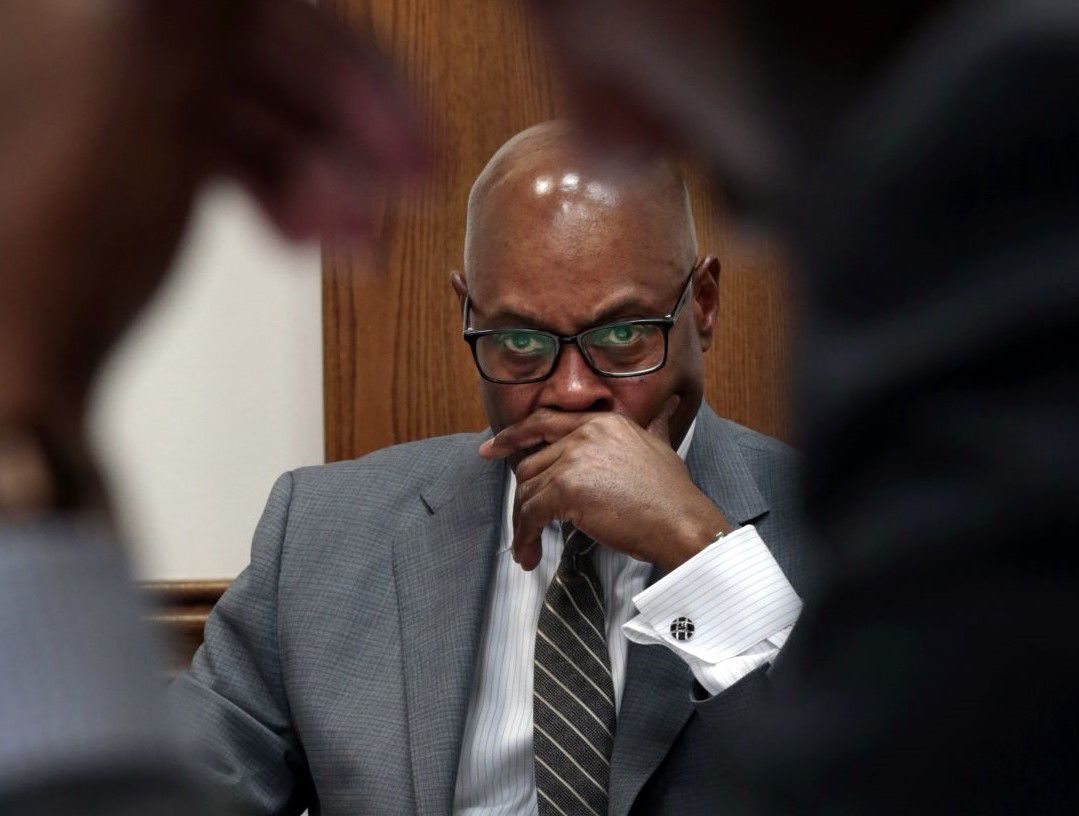 Public Safety Director Jimmie Edwards, speaking by videoconference at an aldermanic budget hearing, said many of those individuals — representing a fraction of the "well over 300" pretrial detainees who've been released — had been arrested and released multiple times between March and Tuesday.
"Just over the Memorial Day weekend, there were close to 20," Edwards told the Ways and Means Committee. "These folk are just not conforming to any of our laws in the city of St. Louis."
Edwards added that he anticipates "there will be a huge surge" of people committed again to the main city jail and the city's medium-security facility, also known as the workhouse, "as we continue to open up our city" and coronavirus-related restrictions are relaxed.
Edwards in his remarks also said that most detainees released due to the need to reduce the spread of COVID-19 had been in jail awaiting trial on felony charges. Among them are "some folks" accused of murder, robbery, carjacking, assault and sexual offenses, he said.
Edwards didn't list the names of those accused or which ones had been arrested since being released. He could not be reached for comment after the aldermanic hearing.
Jacob Long, a spokesman for Mayor Lyda Krewson, said the number of detainees released due to COVID-19 concerns and then rearrested was about 58.
He said he didn't know if any were in jail again or whether all had been released again. He said the murder cases Edwards referred to included one person charged with first-degree murder and another with second-degree murder.
They announced in March they agreed to seek the release of 56 defendants held on what they described as "low-level" offenses or who suffer underlying health problems.
Neither office responded to requests Tuesday for comment on Edwards' statements.
At the budget hearing, Alderman Joe Vaccaro, D-23rd Ward, said the rate of rearrest "hopefully sends a message ... that 'close the workhouse' is not the answer."
Edwards and Krewson have fought a push by criminal justice activists in recent years to shut the Hall Street facility. They say conditions there are inhumane, and that many pretrial detainees held there could be released on bail or held at the city's newer jail downtown. Edwards and the mayor say the workhouse has been improved and is still needed.
Under questioning from Alderman Cara Spencer, D-20th Ward, Edwards said 75% to 82% of people convicted in the city are ultimately released on probation. He said that was the figure when he was a circuit judge, the position he left to become public safety director in 2017.
Spencer, who supports closing the workhouse, said "if 80% are getting released" after adjudication, "the holding of those folks" before then shows "the system isn't functioning well."
"The holding of folks isn't necessarily reversing the trends (in crime rates) but it is costing us a lot of money," said Spencer, who is running against Krewson in the Democratic mayoral primary next March.
Editor's note: An earlier version of this story provided an incorrect location for the workhouse.