ST. LOUIS COUNTY • An off-duty St. Louis police officer died Saturday morning after what police say was probably an accident at his home.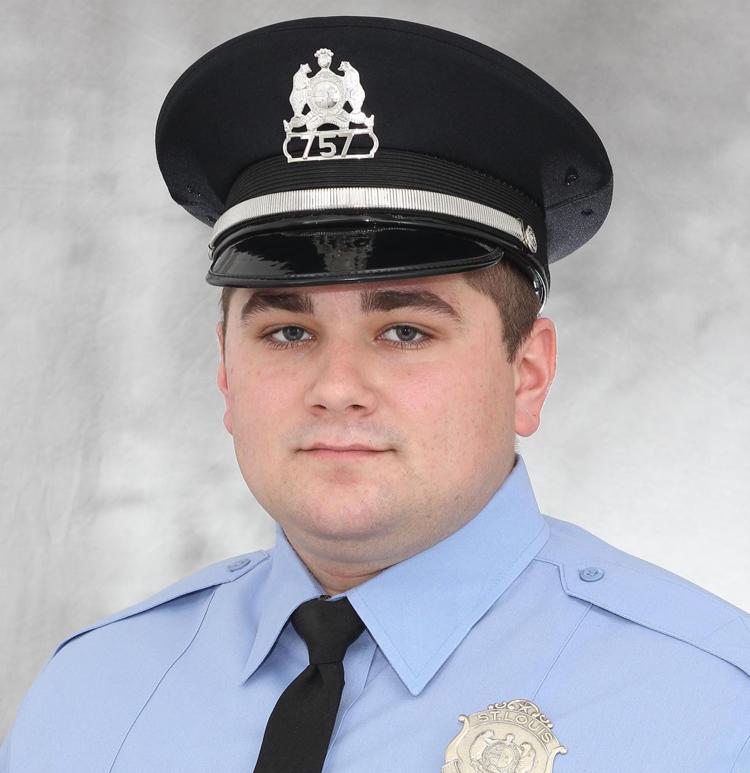 St. Louis County officers who responded about 11 a.m. to a report of an accidental injury found Alexander Klein, 27, dead on the rear patio of his home in the 4600 block of Hannover Avenue in the Affton area.
A final cause of death awaits completion of an autopsy, police said.
On Saturday, outside Klein's home, police officers and others were seen consoling each other. Some had tears streaming down their cheeks.
St. Louis Police Chief John Hayden, in a statement, said the entire department was grieving.
"On behalf of the Metropolitan Police Department, I extend my deepest sympathies to the Klein family during this challenging time," Hayden said. "I ask the St. Louis community to keep the Klein family and the entire Metropolitan Police Department in your thoughts and prayers as we mourn the loss of our officer."
Klein joined the city police department in August 2012 as a civilian police dispatcher. He entered the St. Louis Police Academy in June 2013. He was graduated and commissioned in January 2014.
During his career with the department, Klein served in the Fourth District as a patrolman. At the time of his death, he was assigned to the Mobile Reserve Unit. He is survived by his mother, father, stepfather, three brothers, and other family members and friends.
The St. Louis County Police Department's Bureau of Crimes Against Persons is handling the investigation. The investigation is ongoing.
Neighbors said Klein had not lived in the home long.