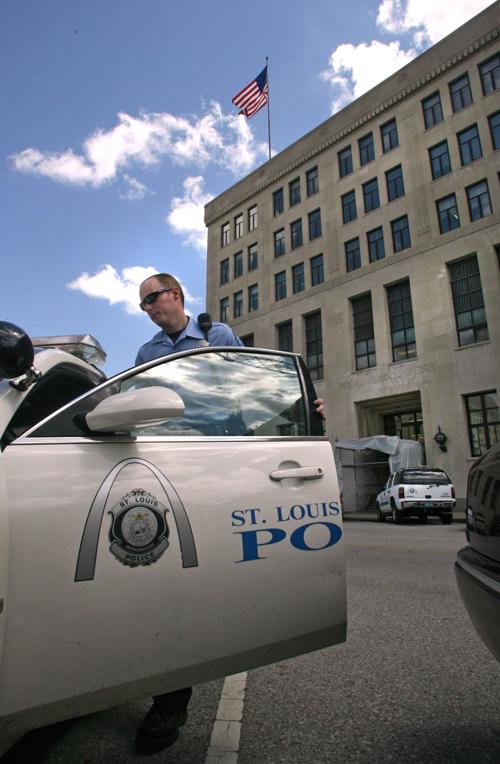 ST. LOUIS — A St. Louis activist is suing the city and police department, saying they have refused to provide data from traffic stops.
Phillip Weeks says in his lawsuit that he has tried numerous times to get the data from St. Louis police as well as the company that stores the traffic stop data, the Regional Justice Information Services Commission.
His suit says the city and police department are violating Missouri's Sunshine Law, and he is seeking a civil penalty against Mayor Lyda Krewson and the executive director of REJIS.
Data pertaining to the race of every person pulled over in a traffic stop in St. Louis, 24 other cities and every county in Missouri is required by the Missouri attorney general's office. The city has complied, according to annual data published by the state.
The attorney general's office posts analysis of the data on its site every year, but not the data itself.
"We know there are racial disparities in traffic stops and searches of black motorists by (St. Louis police). Gaining a better understanding of the department's practice and pattern of stops and searches is necessary if we want changes to occur," Weeks said in a statement on the MacArthur Justice Center's website. The organization is representing Weeks.
"Unfortunately, it appears that the City, the (police department) and other agencies across the state are trying to cover up these policing practices by hiding records that should be made public by state law," the statement said. "If there wasn't something to hide, why would they go through all the trouble to hide it?"
According to the petition, police department representatives told Weeks that they do not have access to files stored by REJIS, and REJIS told Weeks it does not have authority to release the files because it does not own them and only stores them.
A spokesman for Krewson said the mayor's office would not comment on pending litigation, and the police department did not return a request for comment Thursday evening.
Weeks, who runs The Gram, a public accountability website, started seeking the data in July.
"If this is allowed to stand, it will set a dangerous precedent," said Amy Breihan, a MacArthur lawyer. "Police departments could simply digitize all police records, send them off-site to REJIS, and refuse to produce any future information requested under the Missouri Sunshine Law. We cannot allow public officials to use technology as a way to avoid public accountability and thwart efforts for meaningful criminal justice reform."