"It's going to look a lot like Ferguson. It's going to be a hundred-plus days, three hundred-plus days of direct action," Tory Russell, 33, of St. Louis, said Monday on the steps of the Carnahan Courthouse in downtown St. Louis.
Smith's mother called for justice for her son.
"I want to know why is it taking so long to get a verdict," Annie Smith said outside the courthouse. "I just hope justice will be served."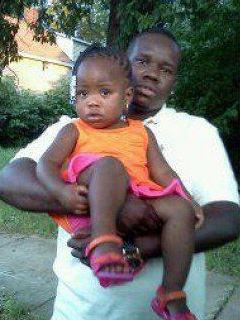 The Rev. Clinton Stancil of the Wayman AME Church in St. Louis said the St. Louis clergy community supports activists "100 percent" in whatever response protesters make.
"We stand with these activists," Stancil said. "And we stand behind them, and we support them. Because just like they're tired, we're tired. Because we're clergy and when we wear our collar and our suit and tie, we're treated with respect (by police). But when we take off and put on a pair of jeans, we're treated the same way."