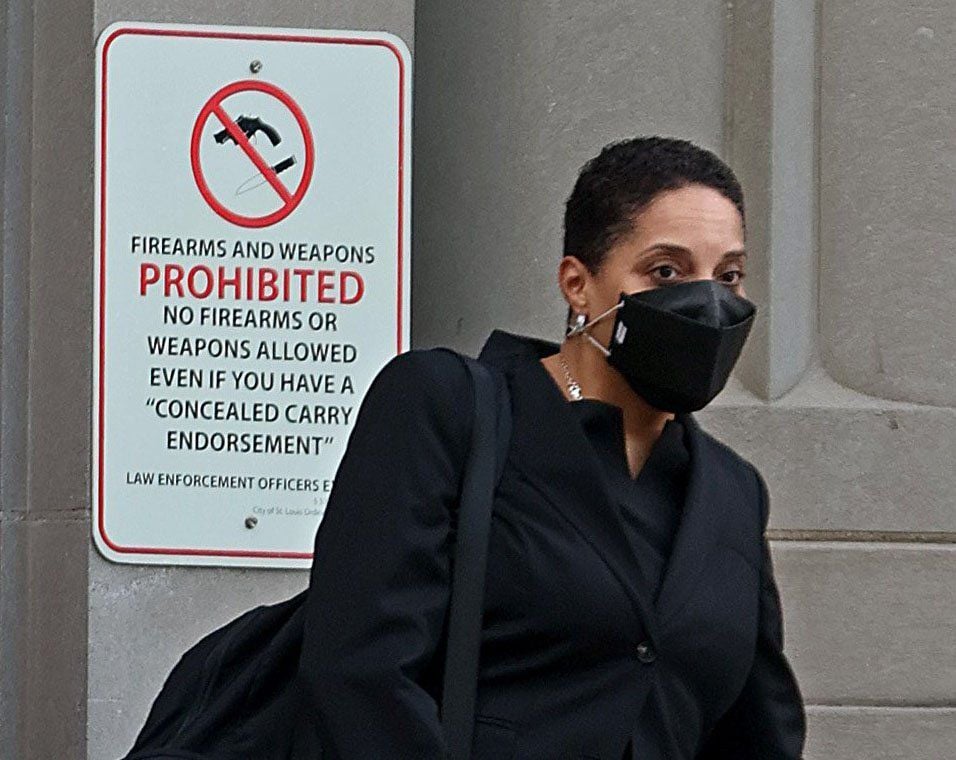 ST. LOUIS — St. Louis Circuit Attorney Kim Gardner, understaffed and facing criticism for tumult in her office, has hired at least five new staffers, including a former assistant attorney general to serve as her chief trial assistant.
The new hires include three starting attorneys, each making $50,000 a year, a secretary in the diversion program, at $40,000, and Marvin Teer, chief trial assistant, who will make $120,000 annually.
Gardner won election twice promising to revolutionize prosecution in St. Louis. But she has struggled to keep staff and manage cases. In September, a Post-Dispatch story highlighted dozens of departures that left the office without key leaders and with far fewer experienced trial lawyers, leading to unprepared attorneys, dismissed cases and biting criticism from police, defense lawyers and victims.
Teer, 59, has been on the job for just over a month. Gardner called Teer this summer to invite him to come out of retirement, he said.
"I love trying cases," he said.
Teer will be responsible for managing trial attorneys, caseloads and, in part, the office in general. He will train prosecutors — an "amazing, young team of lawyers who are doing what needs to be done." And he will also try cases himself — he's already working on roughly a dozen, right now.
Teer's legal and political background stretches back 30 years. After growing up in St. Louis, he got a bachelor's in biology from Lincoln University and a law degree from the University of Missouri-Columbia.
He began his career with two years in private practice. Between 1992 and 1998, Teer was an assistant circuit attorney in St. Louis. In 1998, Jay Nixon, then Missouri's attorney general, recruited him to be an assistant attorney general.
Between 2000 and 2005, Teer served as commission counsel for the Supreme Court of Missouri, a special prosecutor for the attorney general and a St. Louis assistant city counselor.
For two full terms between 2005 and 2013, Teer was a traffic court judge in St. Louis, often presiding over red-light camera cases.
He retired in December as an administrative law judge for the Missouri Department of Labor and Industrial Relations.
He said he has felt called to public service.
"You do this because you like doing it and you love doing it," Teer said.
Gardner will introduce Teer, among other key staffers, at a community conversation about reforming criminal justice 6 p.m. to 8 p.m. Wednesday at the Emerson Performance Center at Harris-Stowe State University, 3026 Laclede Avenue.