It's one more hug before sending the kids off to school. Looking around for fire exits in a movie theater. And researching state gun laws before deciding on a college.
Gun violence has changed the routines of the women who lead Moms Demand Action, which started after the 2012 mass shooting at Sandy Hook Elementary School in Newtown, Conn.
Gun reform group says Parkland shooting has "packed" meetings across the country.
"We're not free until we can live our daily lives without fear of getting shot," said Jessica Coleman of the St. Louis chapter of the group that advocates for gun violence prevention. "We owe it to our kids to solve this."
The local chapter attracted more than 1,000 people to its meeting in Webster Groves after the Feb. 14 shooting at a Parkland, Fla., high school and is considered one of the largest in the country.
In a state with some of the loosest gun laws, Moms Demand Action has formed 12 local groups across Missouri in the last five years. The push for gun law reform was amplified by the Florida high school massacre as volunteers and donations to the group surged nationwide.
Coleman and other group leaders have gotten threats online and declined to share details about their children. They wanted to stress that their focus is on stopping all gun violence, including suicides, homicides and accidental deaths as well as mass shootings. There were 193 gun homicides in the city of St. Louis in 2017, the highest in more than two decades.
Shannon Watts of Colorado launched Moms Demand Action for Gun Sense in America the day after the Sandy Hook shooting. Watts is a University of Missouri graduate who worked for Gov. Mel Carnahan in the 1990s. She modeled the group after Mothers Against Drunk Driving, which has successfully lobbied to lower blood-alcohol limits for drivers and for other reforms.
In 2014, Moms Demand Action merged with Michael Bloomberg's Mayors Against Illegal Guns to create Everytown for Gun Safety and remains the grass-roots arm for the organization. The group "supports the Second Amendment, but we believe common-sense solutions can help decrease the escalating epidemic of gun violence that kills too many of our children and loved ones every day," according to its website.
The St. Louis chapter started with five women in a Webster Groves living room and has grown to regularly attract 120 people at each month's meeting.
CHICAGO • Dana Loesch is the new public face of the National Rifle Association, an organization long associated with older white men.
Glenda Lay became involved in 2014 when her sister Felita Davis, 42, was shot and killed while driving on Interstate 70 near East Grand Avenue. The shooter has never been caught.
"This could happen to anybody — you go out to eat and you don't come home," Lay said. "I never thought I would be picking out funeral clothes for my younger sister."
Lay will speak at the March for Our Lives in downtown St. Louis on Saturday. Thousands of people are expected in Washington the same day for a rally. The gun violence prevention events are being organized by students and supported by Moms Demand Action.
The volunteers regularly travel to Jefferson City. Hundreds of them have spoken out against a 2016 law that makes it legal to carry a concealed weapon without a permit in the state. This year they are fighting a bill that would reduce the number of "gun-free zones" in the state, making it easier to carry concealed weapons at churches, bars and public universities. Supporters of the bill say places that prohibit guns become targets for mass shooters.
Despite fierce opposition from the gun lobby in Missouri, the women said their growing membership proves that many Midwesterners want tighter gun regulations. They count several police officers and gun owners among their ranks, plus a small but growing group of men.
"The victims deserve people to get angry," Lay said.
---
Upcoming events
• St. Louis: 10 a.m. start at Union Station and move toward the Gateway Arch
• O'Fallon, Ill.: 8 a.m. at City Hall, 255 S. Lincoln Ave.
Moms Demand Action meeting
Thursday, April 5, 7 p.m.
Kirkwood Baptist Church, 211 N. Woodlawn Ave.
---
Solemn program at Hazelwood West remembers those killed at Florida high school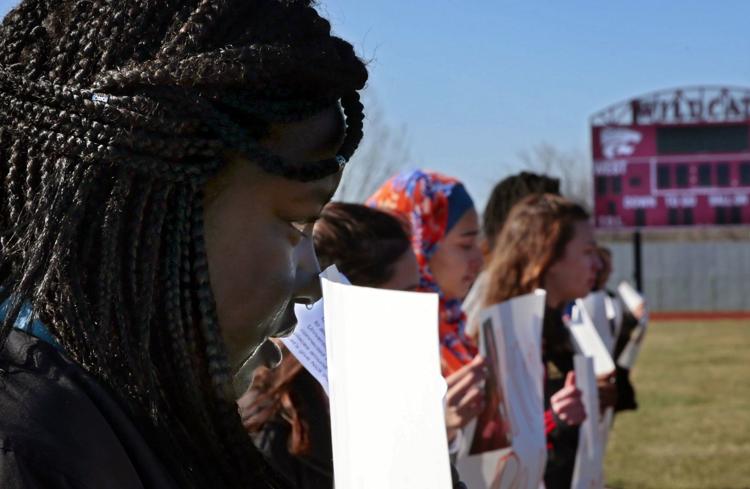 Washington University School of Medicine Die-in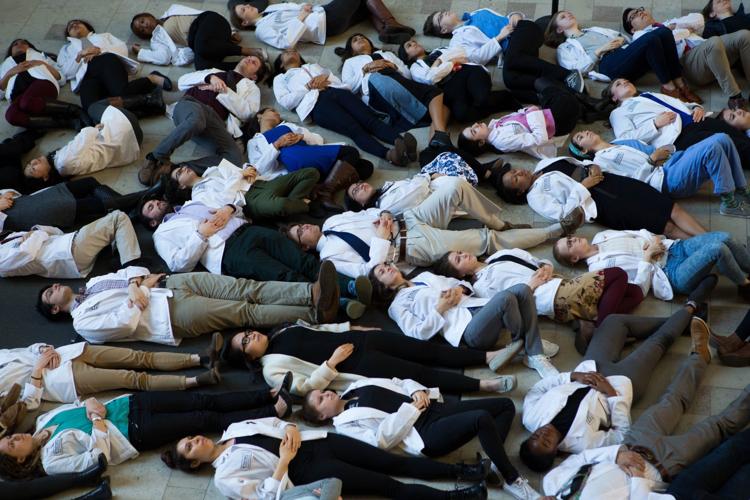 Cardinal Ritter students walk out of class as part of national protest over gun violance in schools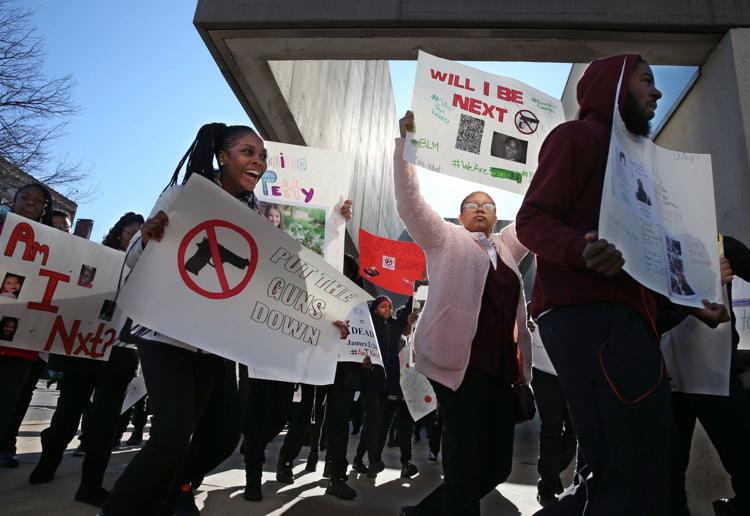 Webster Groves students walk out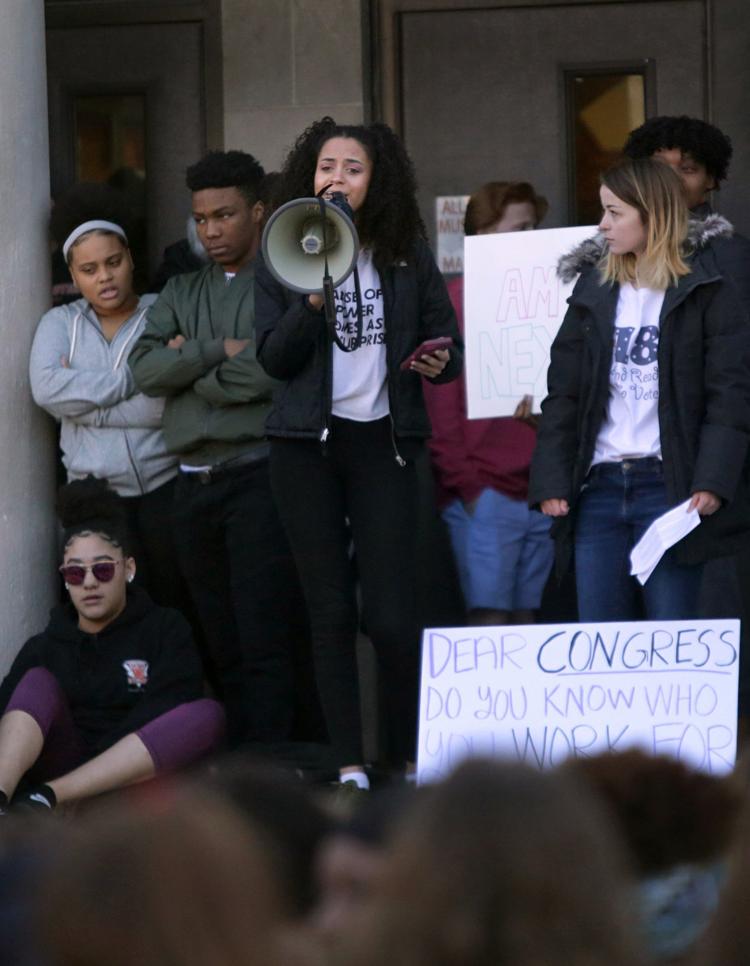 Clayton High School takes part in national school walkout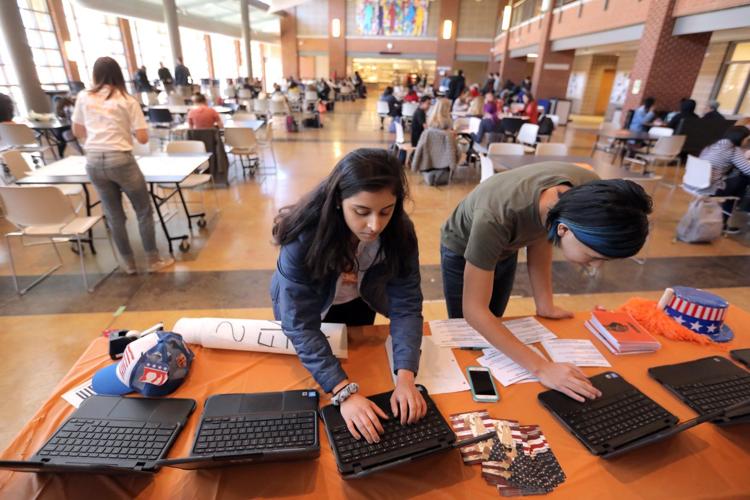 Washington University School of Medicine Die-in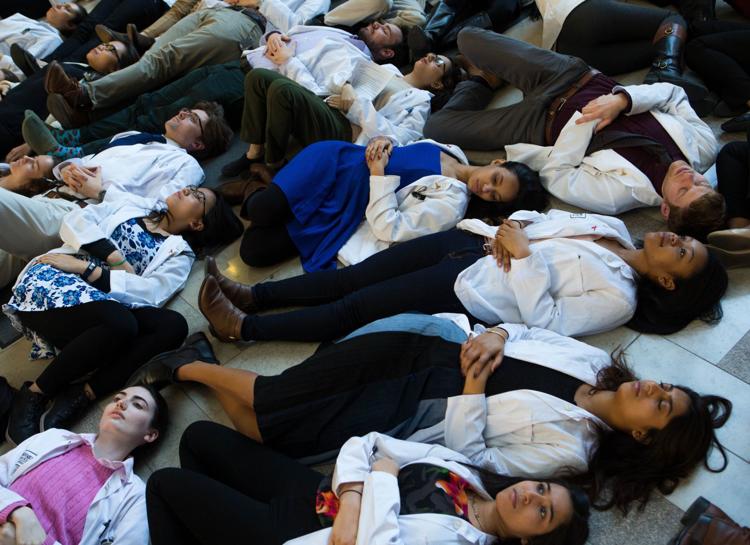 Solemn program at Hazelwood West remembers those killed at Florida high school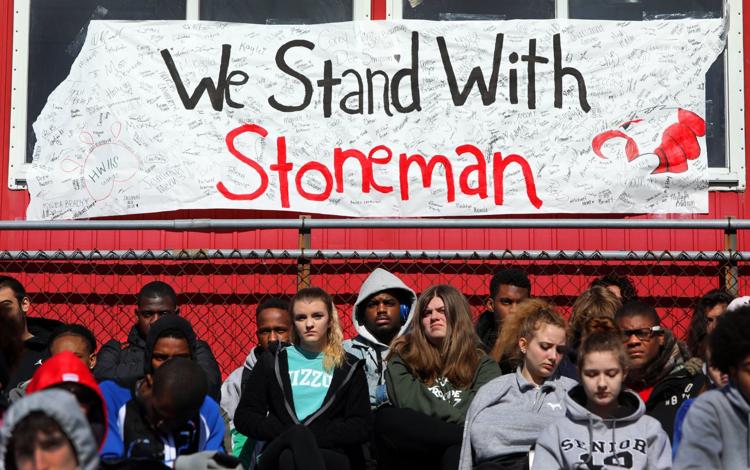 Solemn program at Hazelwood West remembers those killed at Florida high school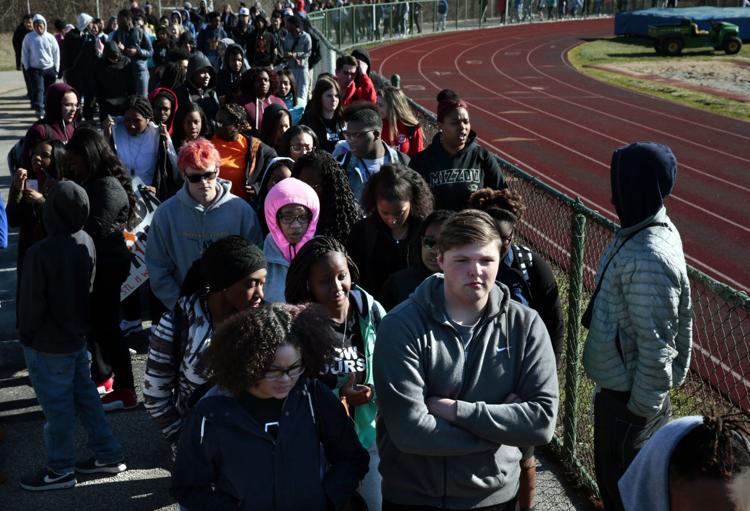 Solemn program at Hazelwood West remembers those killed at Florida high school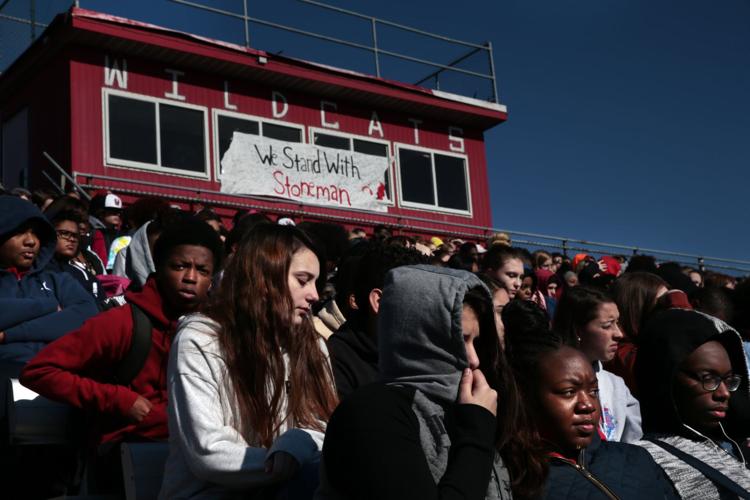 Solemn program at Hazelwood West remembers those killed at Florida high school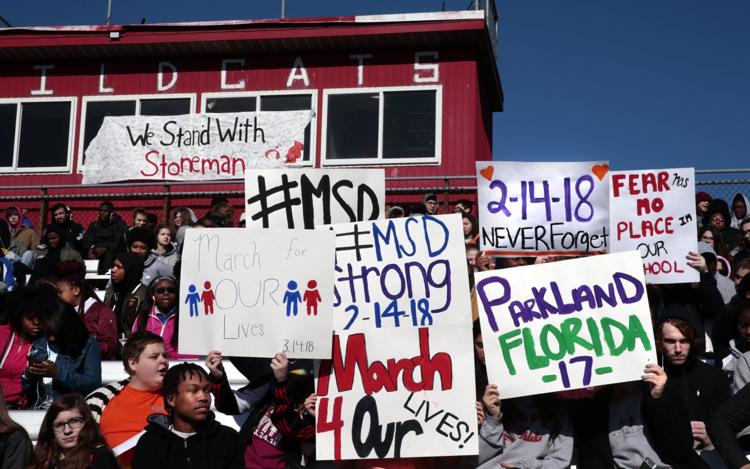 Solemn program at Hazelwood West remembers those killed at Florida high school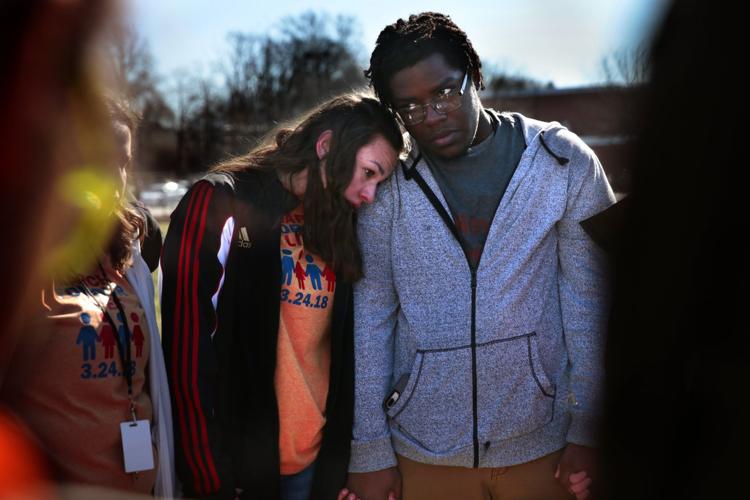 Solemn program at Hazelwood West remembers those killed at Florida high school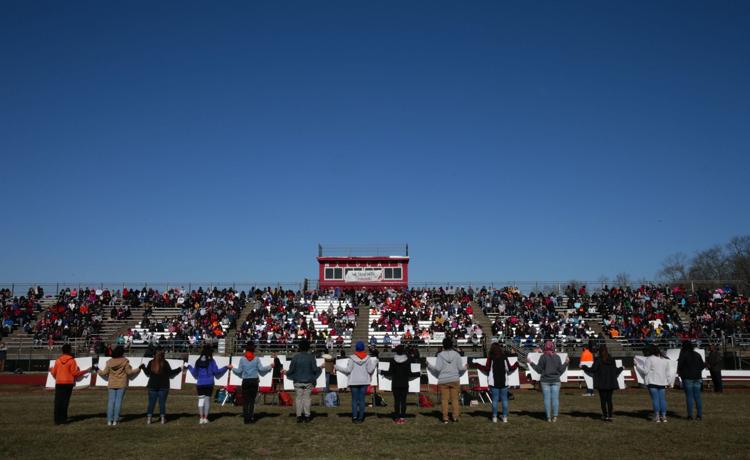 Solemn program at Hazelwood West remembers those killed at Florida high school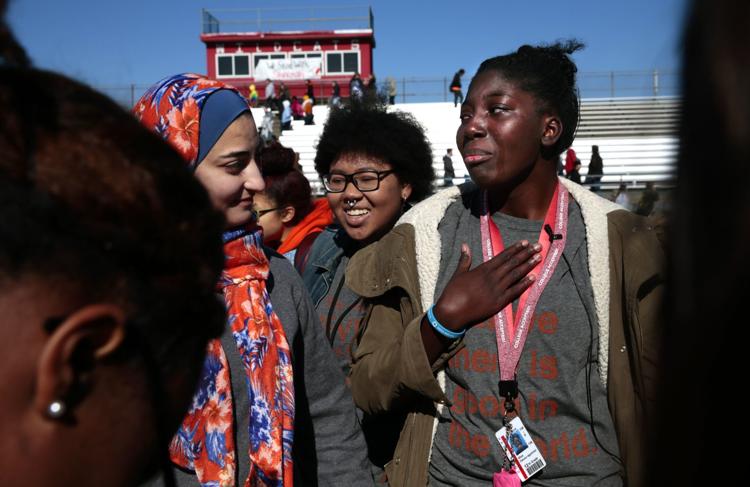 Solemn program at Hazelwood West remembers those killed at Florida high school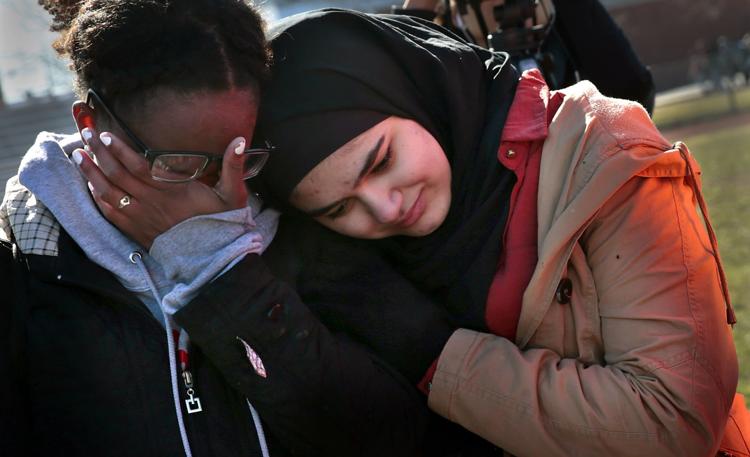 Webster Groves students walk out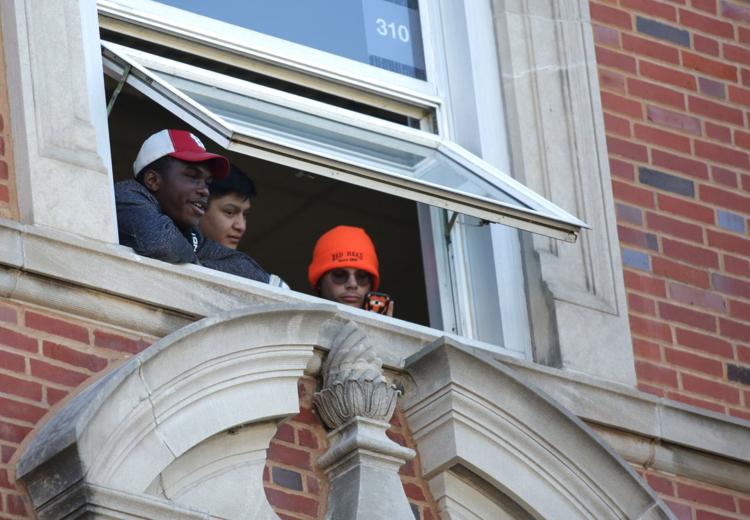 Webster Groves students walk out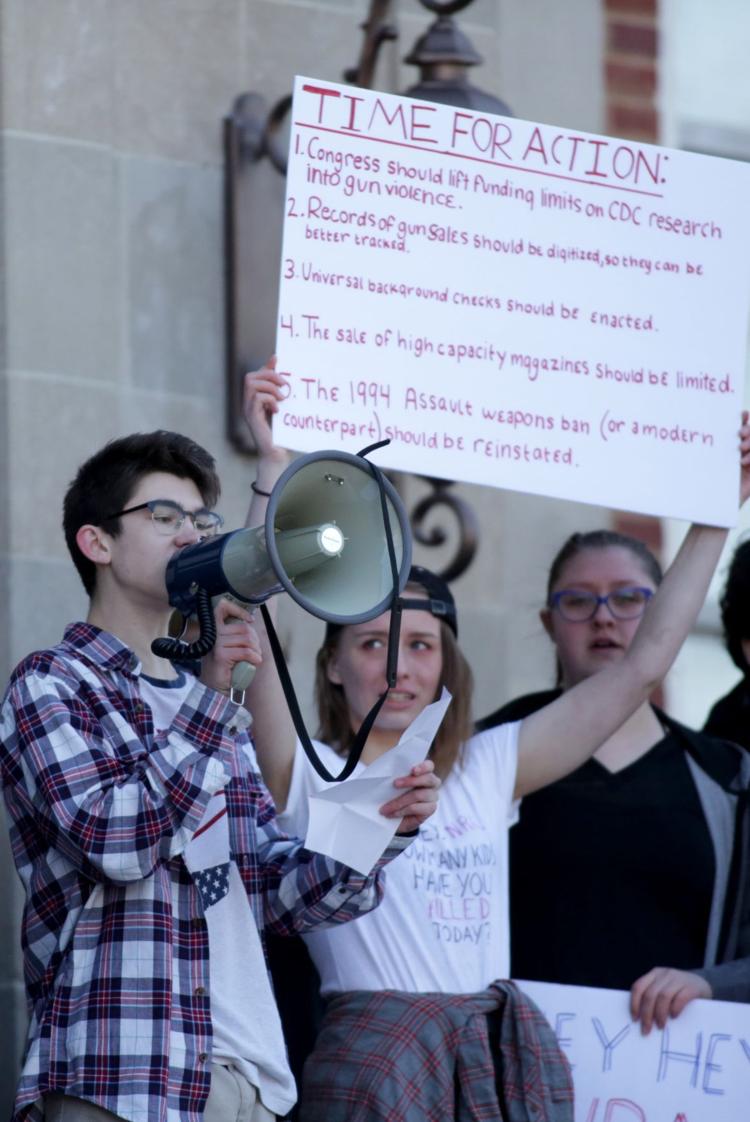 Webster Groves students walk out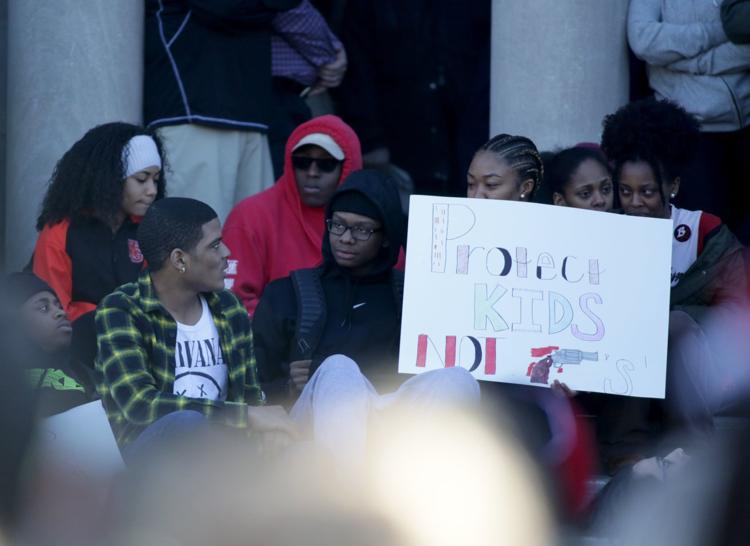 Webster Groves students walk out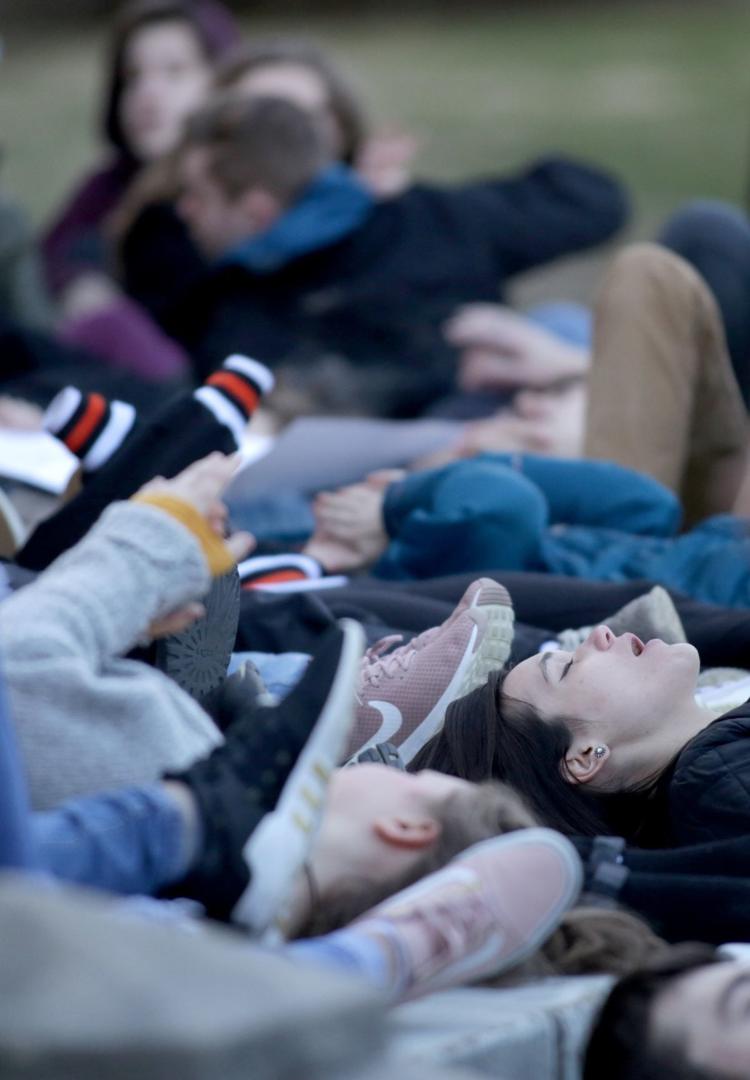 Webster Groves students walk out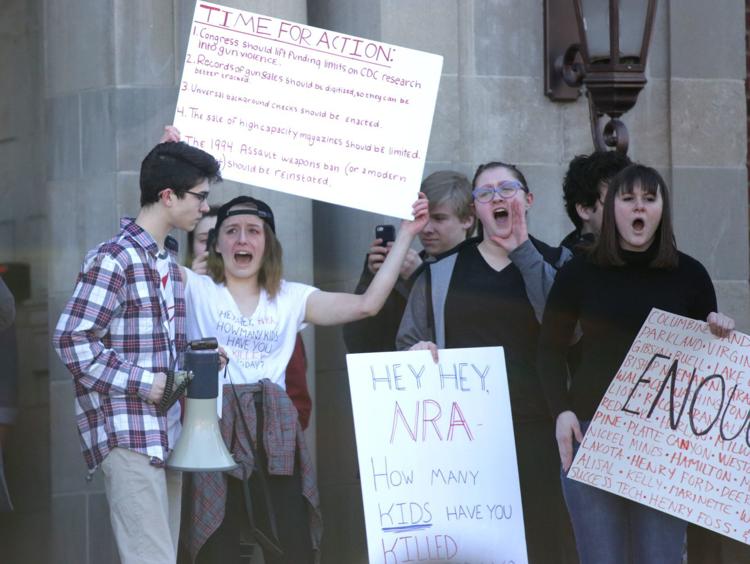 Webster Groves students walk out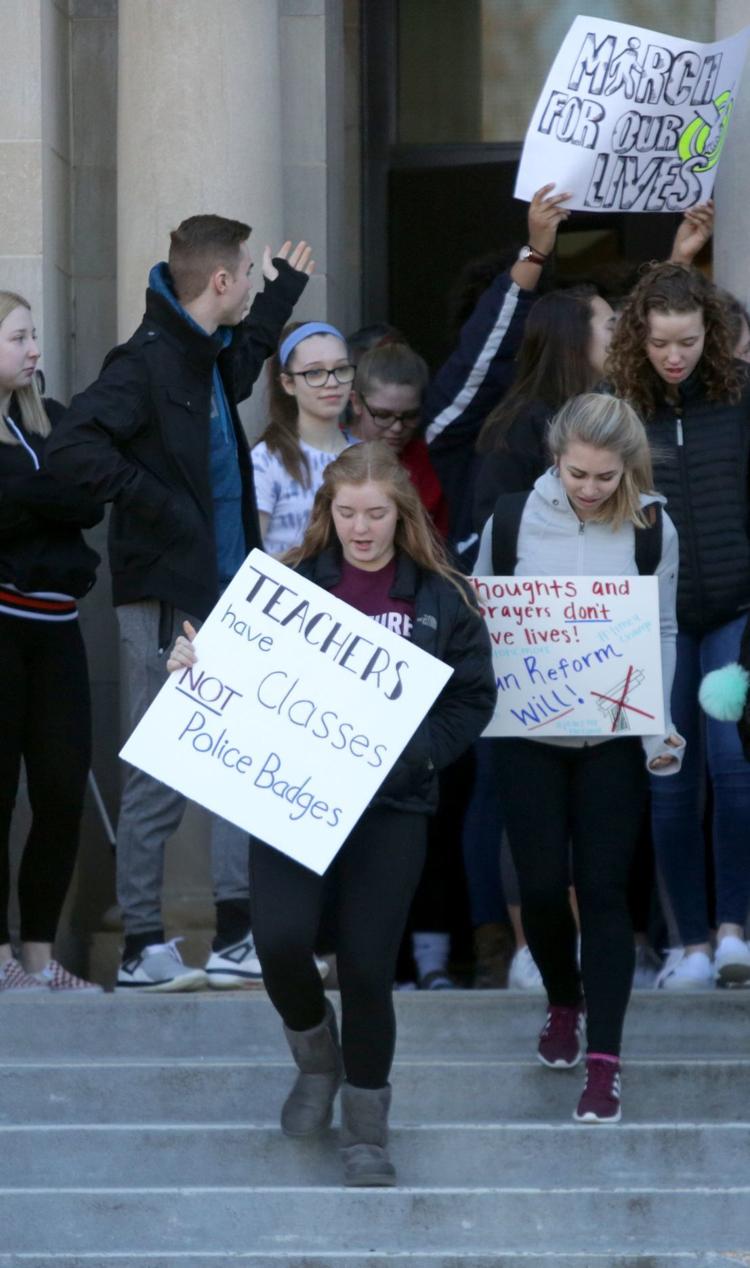 Webster Groves students walk out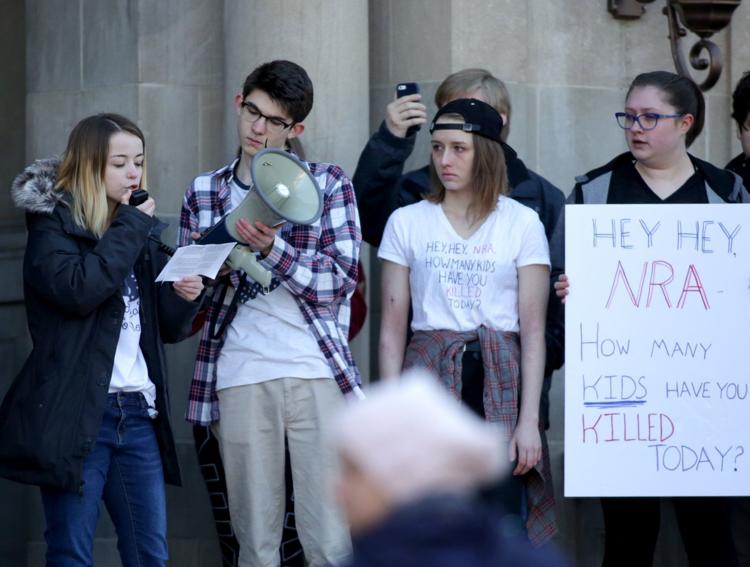 Madison High School Walkout
Madison High School students walk out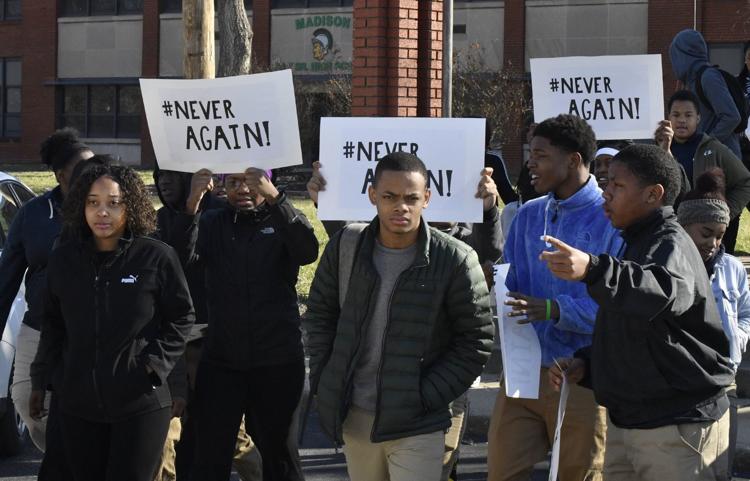 Madison High School students walk out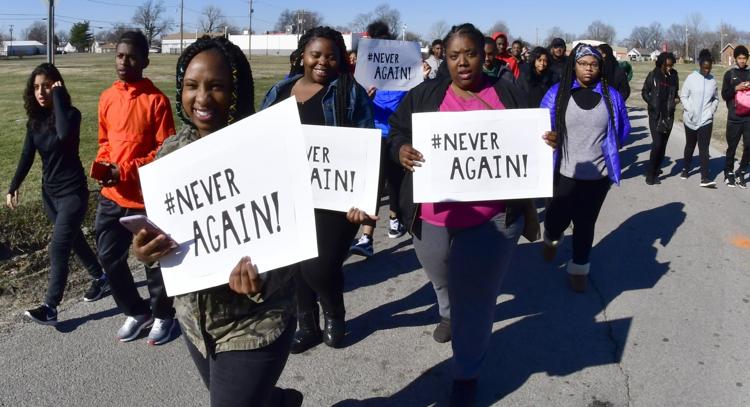 Madison High School students walk out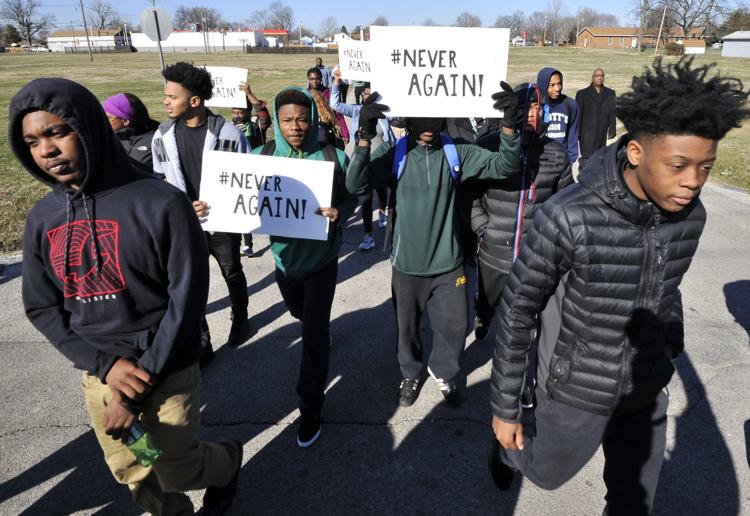 Madison High School students walk out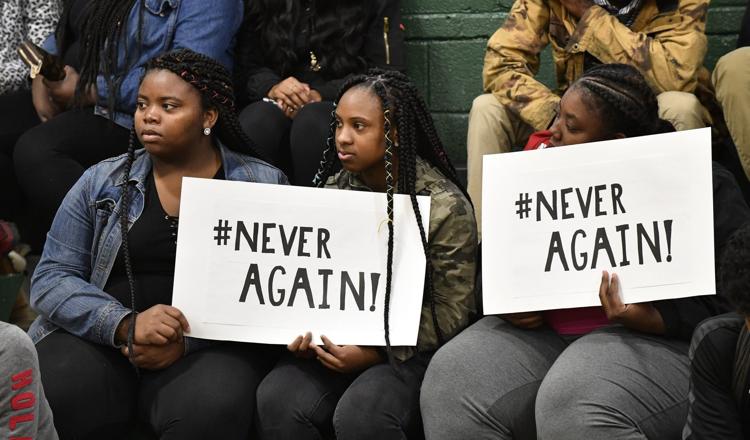 Madison High School students walk out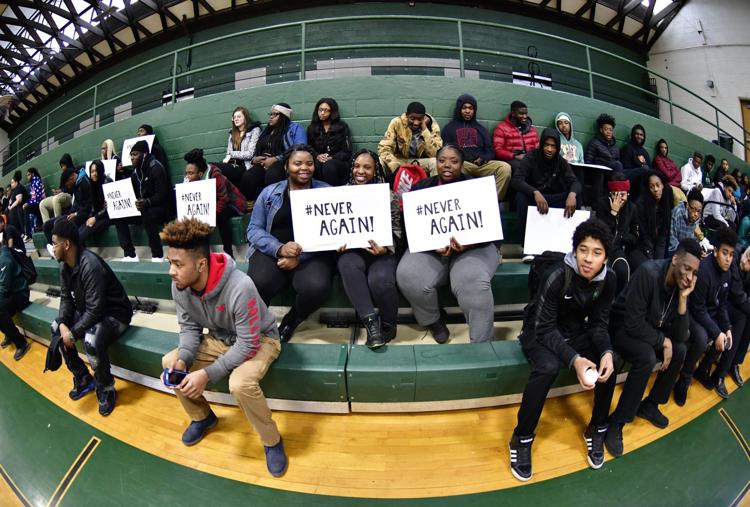 Madison High School students walk out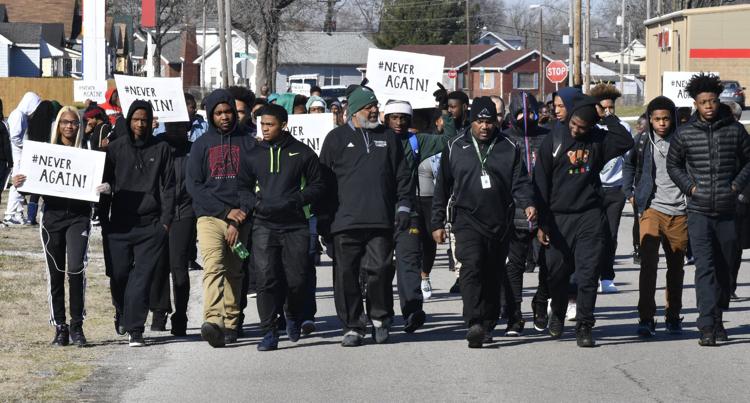 Madison High School students walk out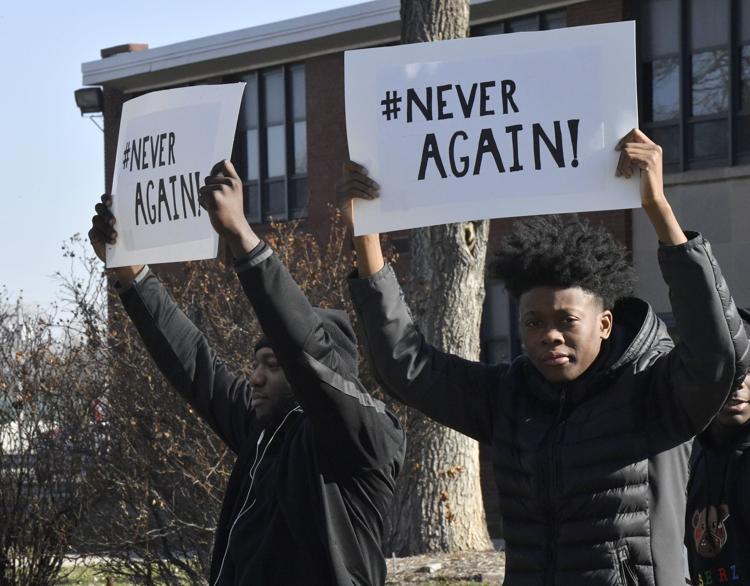 Cardinal Ritter students walk out of class as part of national protest over gun violance in schools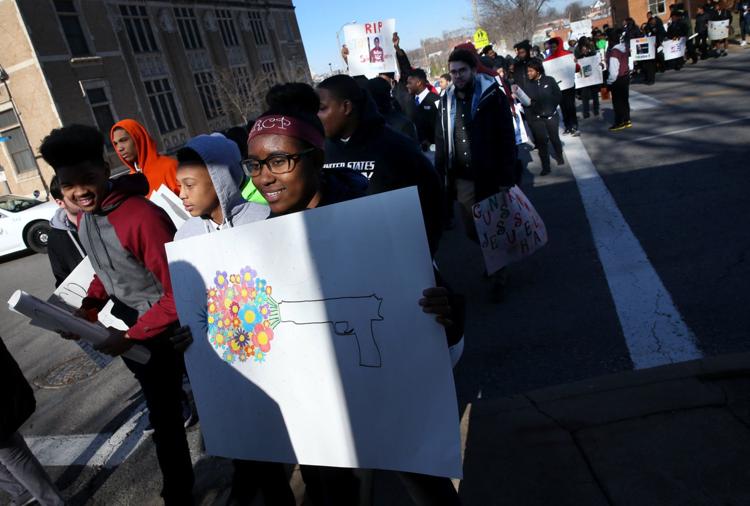 Grand Boulevard student walkout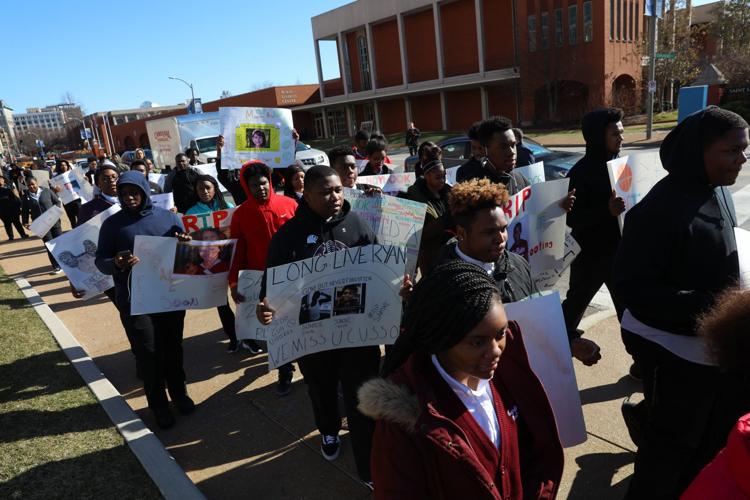 Teachers protest arming teachers as solution to gun violence in schools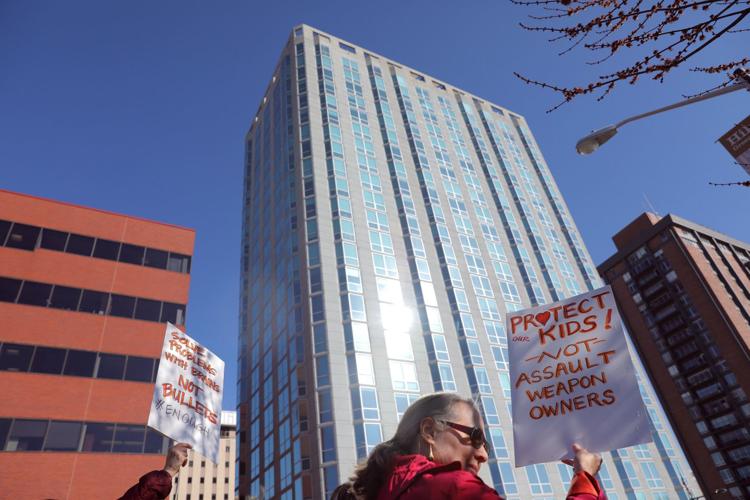 Teachers protest arming teachers as solution to gun violence in schools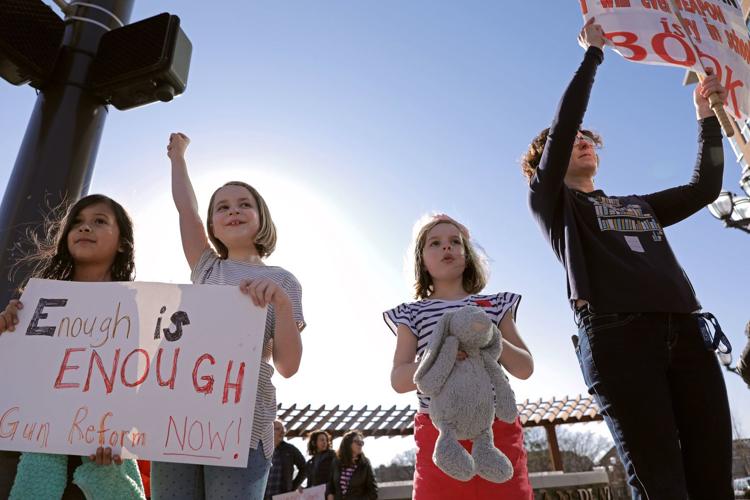 Teachers protest arming teachers as solution to gun violence in schools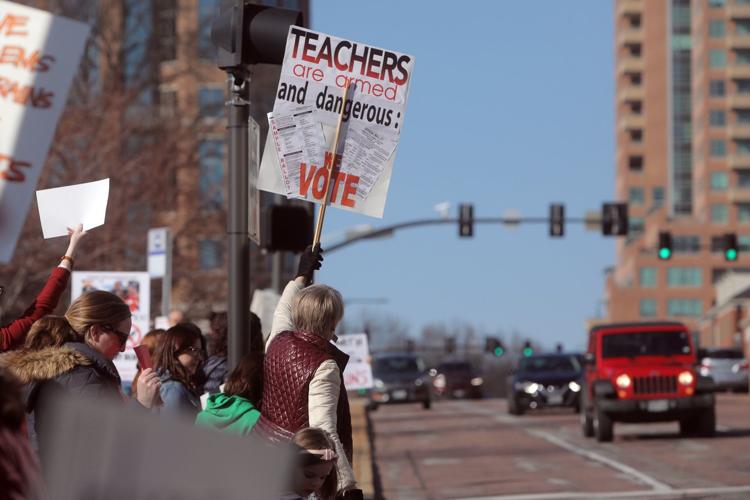 Teachers protest arming teachers as solution to gun violence in schools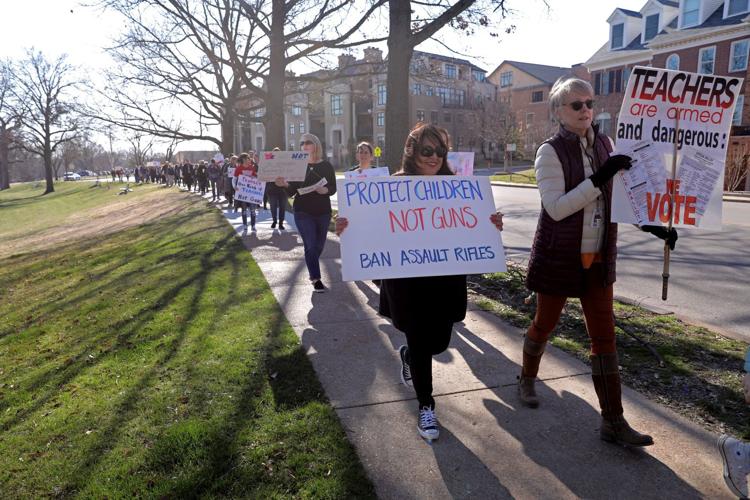 Clayton High School takes part in national school walkout