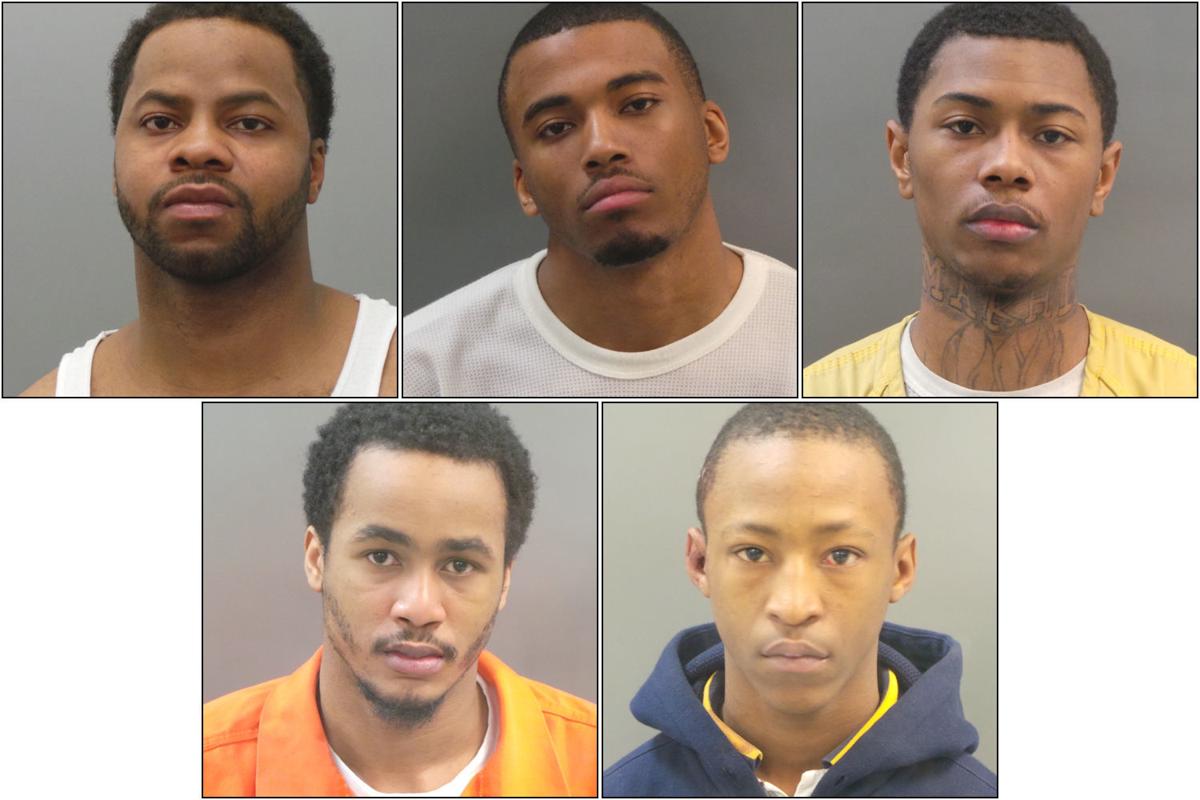 ST. LOUIS — The Circuit Attorney's Office has dismissed more than a dozen charges — including three counts of first-degree murder — against a man whose case was set for trial this week.
After Circuit Judge Thom C. Clark II denied the state's request to postpone Marquise R. Henderson's trial in the 3½-year-old case, the prosecutor on Monday dismissed multiple felony counts against Henderson.
Assistant Circuit Attorney Krista Boston filed a memo Monday dismissing charges of first-degree assault, unlawful use of a weapon and armed criminal action, and three counts of first-degree murder. Boston had sought a continuance in Henderson's trial, saying prosecutors were "not yet ready to proceed."
"This request is not made in an attempt to prejudice the defendant or to simply delay proceedings," Boston wrote in her motion to postpone the trial.
Henderson, 30, and co-defendant Nathan L. Tilson, 26, were tried in December on several charges including shooting at undercover police officers in February 2016. A jury was deadlocked on counts of assault, armed criminal action and unlawful use of a weapon, and acquitted the men of two other counts.
A spokeswoman for the Circuit Attorney's Office said the charges will be refiled but did not specify when that might happen.
Henderson continues to be held without bond. He's scheduled to be tried March 30 on other charges he's facing.
Henderson's lawyer, John Washington, hailed the dismissals as a victory, saying the case was "weak" because it relied on a man's claim that Henderson shot him with a gun that police linked to three other homicides. Washington said the jury in December rejected that man's claim by acquitting Henderson of assault.
"My client committed no crimes," he said.
Co-defendants Marcus T. Jackson, 25, Jordan D. Brown, 26, and Cortez A. Smith, 22, all have pleaded guilty in the case. Brown and Smith are already in prison; Jackson, who admitted killing Patrick Hunter Jr., 23, in a heroin-related shooting on Jan. 12, 2016, is scheduled to be sentenced in April.
Also this week, the Circuit Attorney's Office dismissed and later refiled charges against Robert Hasenfratz, 54, in the fentanyl exposure death of his daughter in 2018. Hasenfratz's case was set for trial Jan. 27 but the assigned prosecutor was scheduled to try another case. When a judge denied the prosecutor's request to postpone the trial, the office dismissed the case, and refiled it days later.
Shake off your afternoon slump with the oft-shared and offbeat news of the day, hand-brewed by our online news editor, Mandy St. Amand.