It wasn't long after Brianna Hollamon left for work early on the morning of June 12 that her apartment became a crime scene.
A tenant in the four-plex where she lives called police to report that a man who lived on the second floor was cooking methamphetamine in the garage.
When police arrived, the suspect had already retreated to his apartment. After the police knocked on his door, the man flashed a shotgun at them and refused to come outside. He had two hostages with him.
Police set up a perimeter about eight blocks around the crime scene. A SWAT team was called to try to coax the suspect out.
It also stripped Hollamon and her 2-year-old son of all their possessions and left them homeless.
Similarly, Hollamon's landlord went from having five tenants and a viable source of income, to owning a condemned building in need of several thousand dollars worth of repairs.
The aftermath of the standoff highlights a murky legal area where in some places law enforcement covers the cost of damages to innocent people's property, while in others, landlords, homeowners and tenants are on their own.
It's also an example of how one person's criminal actions can reverberate throughout a community leaving many more victims than one would expect.
The details of how the standoff ended are still unclear, but at one point the suspect, later identified as John Herbert, slipped out of his own unit and broke into Hollamon's apartment across the hall.
That's where police say they found Herbert, 53, hiding immediately before his arrest. Neighbors say he was detained by force. A police mug shot shows Herbert with significant facial bruising when he was booked.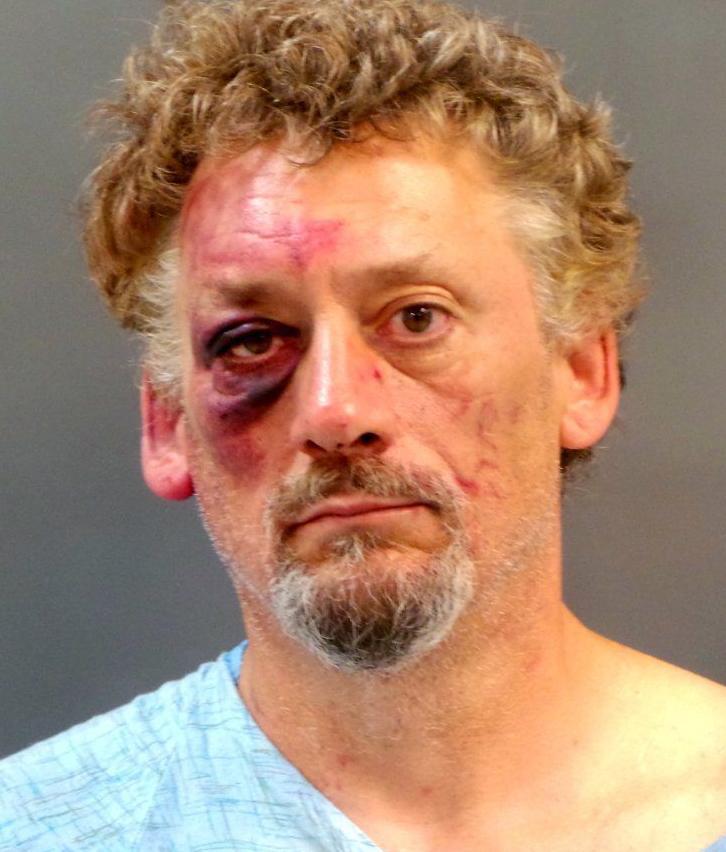 After the arrest, when police started letting people who'd been on the outside of the perimeter back into their homes, an officer pulled Hollamon to the side.
"The police told me they had to shoot tear gas in my apartment to get him out," Hollamon said. "They told me everything inside is ruined, my furniture, my clothes, everything."
"I can't even get clothes for my baby," she said.
The National Institutes of Health describes tear gas as a fast-acting aerosol designed to trigger a reaction from the body's pain-sensing nerves. It irritates the lungs, eyes and nose. In some cases it can cause vomiting, diarrhea and sometimes death by asphyxiation.
Andrew Yurchuck, is board president of the American Bio Recovery Association, a community of companies that clean up crime scenes.
"Damage from tear gas is like smoke damage from a fire. The only difference is you can't see it," he said. "It's basically a crystalline powder that gets into your drywall, your clothing and your carpet. You have to replace your carpet and clean up your duct work or you're just going to keep getting sick over and over again."
The night of the standoff, a reporter overheard an officer tell Hollamon her apartment was almost a total loss.
For her, it meant standing on a street corner after midnight trying to find someone who would take her and her son in on short notice.
"Everything I owned was in there," she said. "I have nothing left."
Civil liabilities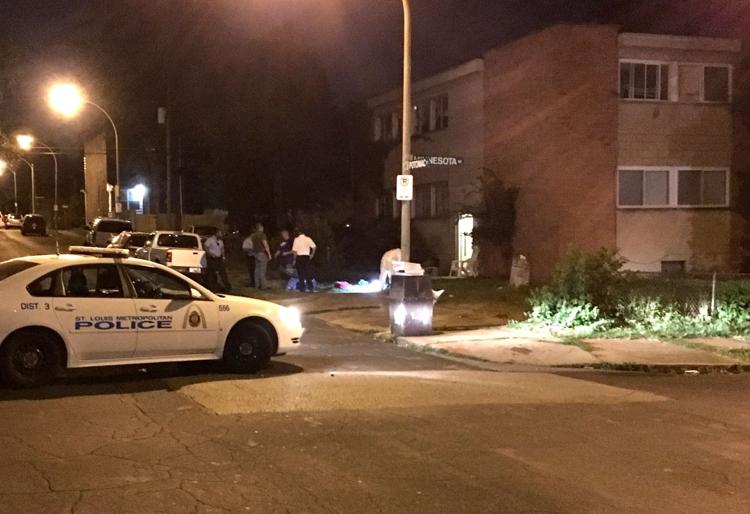 Neither Hollamon nor her landlord, Robert Nelson, blame police for the disruption to their lives.
But their situation presents a dilemma. If an innocent person's property is damaged through police work, who should cover the costs? Is it the police, the city or the suspect?
Clayton attorney Albert Watkins said the police should pay.
"In my opinion, the civil liability rests with the police," he said. "But good luck going up to the cops and saying, 'Hey, pay me.' That's not going to work. You're going to have to sue."
But Marcia McCormick, a St. Louis University law professor said that's an uphill battle.
"Police have immunity unless you can show that a reasonable officer in that situation would have known this is not what they should be doing," she said.
If a renter, homeowner or landlord was intent on suing, they would have the best chance of success going after the criminal, McCormick said. But the criminal probably doesn't have many assets, and the renter may never recover his or her loss.
The idea that cities and police departments enjoy broad immunity in these situations is a legal concept employed by England and its monarchy, explains Peter Joy a Washington University law professor.
"It can be traced back to the idea that the king can do no wrong, and that the king is not responsible for the actions of the people who work under him," Joy said. "That concept was carried over to the U.S. In this case, the king is the government and the government has blanket immunity."
But Joy explains that some cities recognize the collateral damage and enormous hardships innocent people can suffer at the hands of the police.
Cleveland, for example, has a "moral claims" process through which people can make a claim to the city. A moral claims board investigates the incident and sometimes compensates the person making the claim.
"The idea is that they are compensating people out of a moral obligation, if not a legal obligation," Joy said.
In an interview on Friday, Police Chief Sam Dotson said not all damage to the building was caused by police. For instance, the St. Louis Fire Department broke the building's windows to ventilate it after the tear gas was deployed.
"I am sorry for this woman being forced out of her home," Dotson said, adding that the city has a claims process run by the city counselor's office that handles these types of issues.
Interim City Counselor Michael Garvin did not respond to multiple requests for comment last week.
'Nasty stuff'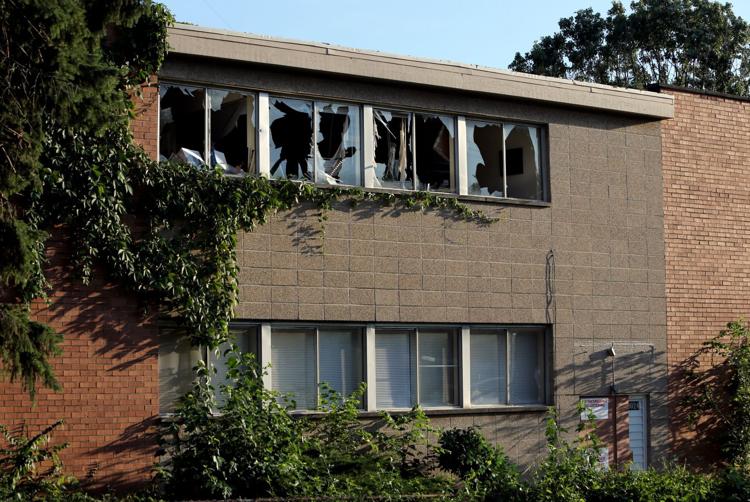 Hollamon, who doesn't have renter's insurance, is staying with a friend until she figures out her next steps.
Nelson, her landlord, is also feeling the effects of last week's events. He has insurance, but is unlikely to be able to rent the place again for several months.
Nelson said a city inspector came by his property a few hours after the police raid.
"The city condemned it," he said. "They said meth had been made in there."
Methamphetamine manufactured or smoked in a home can lead to dangerous levels of intoxication, said Yurchuck, the crime scene cleanup expert.
"For every one pound of meth made, about seven pounds of hazardous byproduct is left behind," he said. "It's nasty stuff."
For Nelson, it means that the alleged actions of one of his tenants has displaced the remaining four.
"I'm not sleeping much right now," he said.
Both he and Hollamon know that getting compensation from Herbert, the man who instigated the standoff, is highly unlikely.
The circuit attorney's office has charged Herbert with eight crimes, including unlawful possession of a firearm, second-degree burglary and resisting arrest.
He's been given a $150,000, cash-only bail.
Herbert has rented the building's garage since 2010. He's rented an apartment there for the past three years. Nelson said he's been a good tenant up until recently when he didn't pay his May rent and was late paying for June.
Despite that, Nelson said he didn't have a reason to suspect Hebert was committing crimes in the building.
"He's a repo man and an unbelievable hoarder," Nelson said. "But I never saw any evidence of him being cock-eyed."