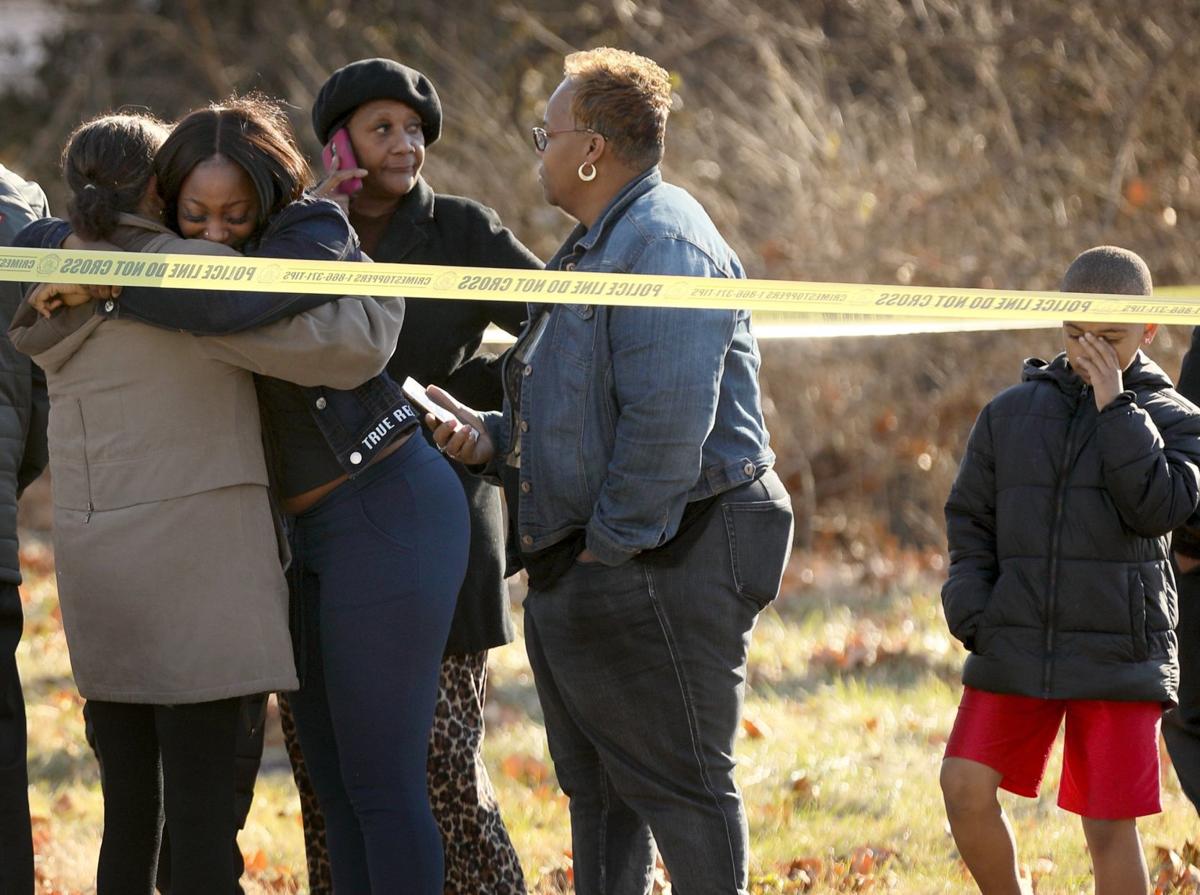 JEFFERSON CITY — The leader of the Missouri Senate said he will ask his fellow Republicans next week if they want to form a special committee to investigate urban gun violence.
Against the backdrop of a violent summer in St. Louis that has seen 13 children killed by gunfire, Senate President Pro Tem Dave Schatz said his GOP colleagues will debate the idea when the Legislature convenes for its annual veto session next Wednesday.
"I think its worthy of having a conversation about," the Sullivan Republican told the Post-Dispatch.
The possibility of forming a special panel follows a letter Democratic Sen. Jamilah Nasheed of St. Louis sent Schatz last week calling for a committee to begin meeting between now and the start of the General Assembly's regular session in January.
Gov. Mike Parson met Tuesday behind closed doors with members of the Legislative Black Caucus. The caucus has urged Parson to schedule a special session on gun control.
Members of the black caucus emerged from the 30-minute session saying Parson had not completely dismissed their call to toughen gun laws, but said it was unlikely that anything would move through the Republican-led House and Senate.
"Unfortunately, I think he's feeling some of the same pressure that we feel. The General Assembly is in a super majority and apparently that is even hard for him to navigate," said Rep. Ashley Bland Manlove, D-Kansas City.
Nasheed said she proposed the hearings after Schatz said recently, "I don't know if anyone has the answer" to gun violence in St. Louis.
"You heard what Schatz said: They don't know what to do," Nasheed said. "They don't know what the solution is."
Nasheed said the meetings would give senators the chance to hear from shooting victims and experts to inform policy proposals for the legislative session that starts in January. She said the committee must address socioeconomic factors that contribute to violence.
When asked whether the committee would have value, given that other task forces, such as the Ferguson Commission, have already studied similar issues, Nasheed said it would.
"If they're able to come into these urban corridors and hear the stories, the horrific stories of what's happening with these young kids being murdered, I think it will prompt them" to take action, she said, "because they're hearing it now, and they're feeling it firsthand."
One objective for St. Louis policymakers is partly reversing a 2016 law allowing nonfelons to carry concealed weapons without a permit.
Krewson noted that Missourians are required to have a license to drive a car and the vehicle must be registered with the state.
"Having a permit to carry a gun is really not a big ask," she told the Post-Dispatch. "It's not a big ask. It's for our police officers."
Nasheed said she supports Krewson's proposal:
"If you have to have a permit to kill a deer, why shouldn't you have a permit for individuals to carry a firearm in the city of St. Louis?"
Schatz said if the idea of a special committee receives support from the 24 members of the GOP caucus, it could be formed with an eye on drafting legislation to be debated next year.
Parson has said he is considering use of the Missouri State Highway Patrol in some way in St. Louis. He was also examining last week whether he could free up state money to help ease the violence.
After the meeting with Parson, Rep. LaKeySha Bosley, D-St. Louis, said she feels a sense of urgency for the state to get involved in making St. Louis safer.
"We want to address this issue today. We have children dying today," Bosley said. "Yes, we want to have action right now."