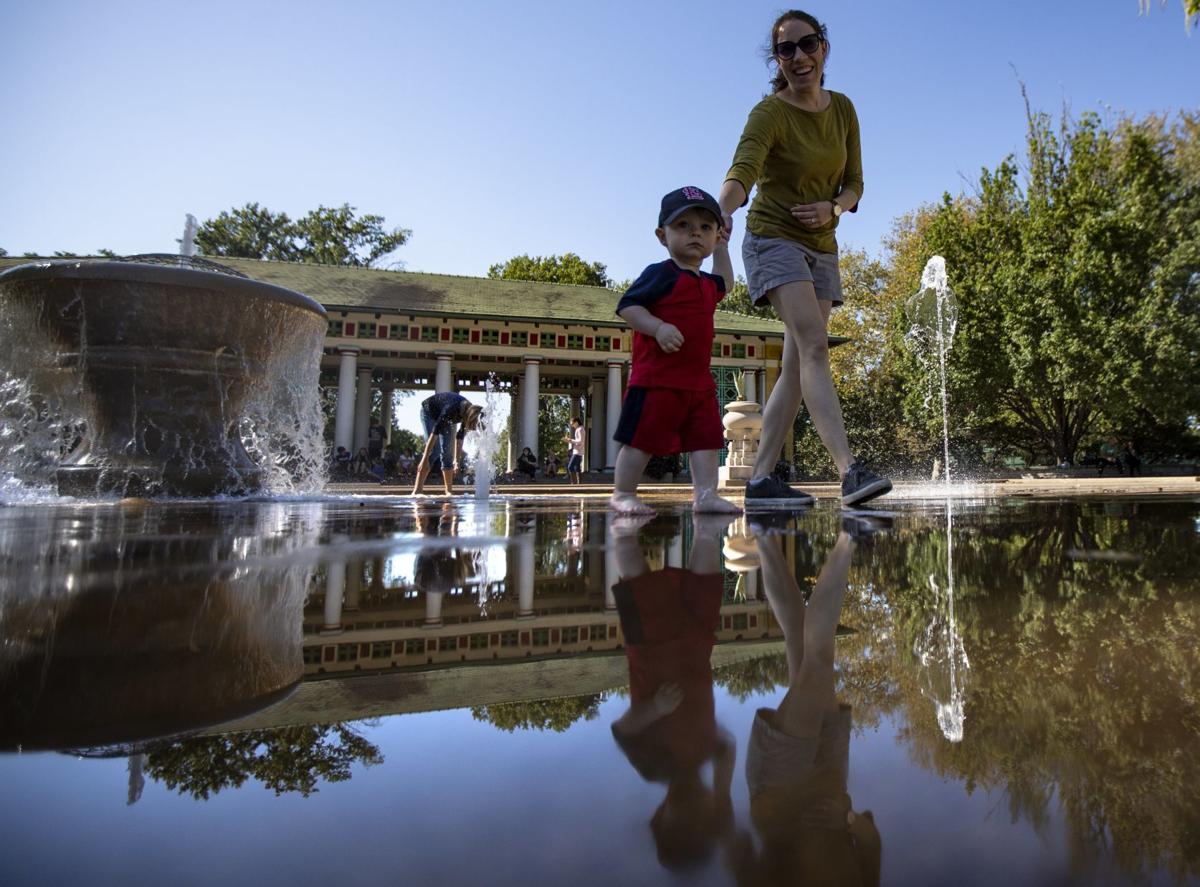 ST. LOUIS — A move is underway at City Hall to designate St. Louis parks as child care facilities so they're exempt from a Missouri law allowing people to carry concealed firearms without permits and training.
A bill to be introduced Friday by Alderman Cara Spencer, D-20th Ward, also would require signs explaining the gun prohibition to be posted at all park entrances, parking areas, playgrounds and sports fields.
"It's time to push the envelope here," Spencer said Thursday. "The state Legislature doesn't understand the level of gun violence here."
Under state law, child care facilities are among various locations in which the carrying of guns can be banned, along with churches, arenas and stadiums, hospitals and some other locations. The list, however, doesn't include parks.
Spencer's move was criticized by a gun rights advocate in the Legislature, state Sen. Eric Burlison, R-Springfield.
"I think that's manipulating the statutes," Burlison said. "I am not sure that will hold up in the courts" if challenged by a lawsuit.
Spencer introduced the measure following the deaths by gunfire of 13 children around the city this year.
"This is not the first time we've seen guns in parks," Spencer said.
Spencer's bill notes that the city and private organizations sponsor numerous educational and recreational programs for children in the parks.
Spencer noted that state law exempts summer camps conducted primarily to provide education and recreation from state child care licensing. She contended that city parks qualify for that exemption because they have summer camps.
St. Louis has an open-carry ban that applies citywide, but an attorney for the city in 2016 said the city doesn't enforce it because state law has preempted most local restrictions.
City Counselor Julian Bush could not be reached for comment Thursday on the current status of the city open-carry prohibition.
Spencer's bill also seeks to ban open carrying of guns in parks.
This isn't the first time guns in city parks has been an issue.
A gun rights activist from Ohio in 2015 launched a court challenge of the ban on guns imposed by the St. Louis Zoo in Forest Park.
But last year, the Missouri Court of Appeals, Eastern District, said the judge's ruling was flawed and ordered the judge to hold a new round of hearings on the case. The case is still pending.