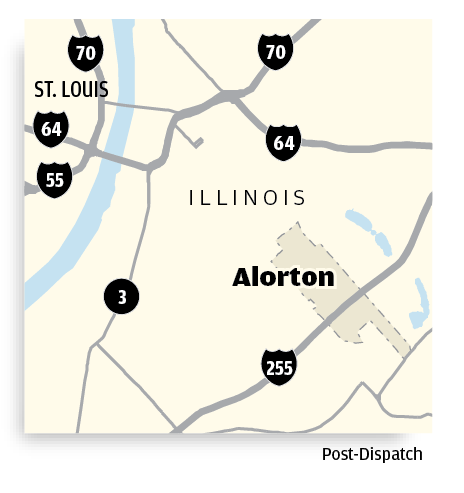 ALORTON • JoAnn Reed, who is both mayor and clerk of this troubled village, pleaded guilty to a felony Thursday and admitted smuggling a cellphone into the Alorton jail for an incarcerated relative, prosecutors said.
Reed was immediately sentenced to probation and 60 hours of community service. Other than traffic offenses, she has no other convictions, St. Clair State's Attorney Brendan Kelly said, but could face four to 15 years in prison if she violates probation.
The felony conviction will also mean she will be forced out of her public offices, Kelly said.
Reed was a candidate for mayor when she was charged Feb. 11, 2013, with two counts each of bringing contraband into a penal institution and official misconduct, and accused of smuggling a cellphone to her niece, Jennifer Harris, 22, of Belleville.
Officials at the time said Harris was being held on a charge of aggravated battery involving a pregnant woman. Reed delivered the phone on the night of Feb. 3. A relative of the alleged victim spotted Harris posting updates to social media while she was in jail and alerted police.
The assault charge is still pending against Harris, as is a charge of possession of contraband in a penal institution. Reed's attorney did not return a message seeking comment.
McCallum admitted taking roughly $1,200 and what he thought was crack cocaine purportedly seized by an Alorton police officer who was actually working for the FBI. He used that same officer to try and smuggle food, cigarettes and marijuana to an inmate of the St. Clair County Jail in Belleville.
Baxton was hired to replace a chief who had pleaded guilty of a federal tax crime and spent only a few months in Alorton before being forced out because of an old criminal conviction. Baxton was later caught in a FBI sting.
Cummings, a felon, admitted illegally possessing a firearm and lying about it to the FBI.
Reed was also the fifth public official caught up in public integrity investigations whose case has been completed in 2014, Kelly said. All received probation. Kelly pointed out Thursday that he had asked state officials to reinstate the state police's public integrity unit without success, forcing prosecutors to rely on federal agents and the sheriff's department.