An Alton mother who learned her daughter had diabetes five years ago but never filled a prescription for insulin and concealed the diagnosis from family and doctors has been charged in the teenage girl's death, authorities said.
The girl, Emily Hampshire, 14, died of diabetes-related illness in November at SSM Health Cardinal Glennon Children's Hospital.
Her mother, Amber L. Hampshire, 39, was charged Thursday with involuntary manslaughter and endangering the life or health of a child. Her bail was set at $100,000. She turned herself in to police Thursday afternoon.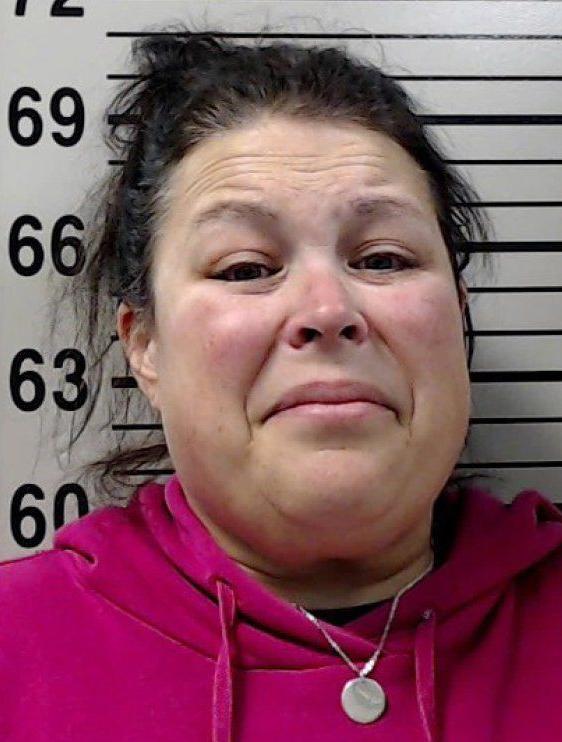 Prosecutors say they don't know a motive.
"It's so unusual and sad and a completely preventable death," Madison County State's Attorney Thomas D. Gibbons said Thursday. "There were plenty of doctors along the way providing information on what to do with a treatable, manageable illness that many people live out their lives with."
Hampshire took measures to conceal Emily's diabetes and failed to provide her daughter with the appropriate medical treatment and medication for her diabetes, which led to Emily's death from diabetic ketoacidosis, authorities said.
Gibbons said investigators believe the concealment of the disease was so effective that other family members were kept in the dark. They believe Emily's father, who is away from home frequently for work, was unaware of the illness until his daughter was hospitalized last month.
Gibbons said that he is a father himself and couldn't understand why Emily was denied treatment.
"I try to do everything I can to keep my kids healthy and safe," he said. "I don't know what would drive a person against that."
Rushed to hospital
Paramedics were called on Nov. 1 to the home in the 300 block of Brentwood Boulevard where Emily lived with her parents and brother, court documents say. The girl was unresponsive and not breathing.
Emily was in cardiac arrest when paramedics arrived, authorities said. She was taken to a local hospital, then flown to Cardinal Glennon, where she was pronounced dead on Nov. 3. The cause of death was determined to be diabetic ketoacidosis, a buildup of acids in the blood when blood sugar is too high for too long.
Emily's parents told police and medical staff that Emily had been sick for the past couple of days with vomiting, diarrhea and nausea before being found unresponsive that morning.
Tests at Cardinal Glennon showed she was suffering from diabetic ketoacidosis. Hampshire told doctors that Emily had been admitted to St. Louis Children's Hospital within the past year for pneumonia and also had high sugars at that time, but said insulin was not needed or prescribed. Hampshire refused to authorize release of those medical records to Cardinal Glennon.
The hospital was eventually able to get the records, and learned Emily and her mother had first been told the girl had diabetes in 2013.
St. Louis Children's Hospital records also showed that Emily was admitted for pneumonia and diabetic ketoacidosis in February, authorities said. She was prescribed insulin as a routine medicine after her release. She and her mother were provided with education about diabetes, insulin and dietary needs prior to the girl's release, authorities said. Her mother failed to bring her to three scheduled follow-up appointments.
Authorities say there is no evidence that Emily Hampshire ever filled the insulin prescription. Investigators served a search warrant at the home Nov. 7 and found some diabetes medication and instruments to monitor and test sugar levels, but they had not been used.
Emily's school, Evangelical United Church of Christ in Godfrey, was notified of her diagnoses and given a medical plan regarding Emily's diabetes, authorities said. But staff were told by Hampshire, who worked at the school at the time, that the diagnosis was wrong and they could disregard the medical plan.
Messages left with the school Thursday were not returned.
'A shining star'
Family members could not be reached Thursday. A voicemail and a message left with a woman at the Hampshire home were not returned.
An online obituary for Emily describes her as "a bright student always reading and writing, ready to learn more. Emily was a graceful dancer, cheerleader, and liked to play volleyball. She also loved to sing and act."
"Emily will be missed by many, but most of all by her mom and dad," the obituary says.
In a Facebook post after Emily's death, her mother wrote that her "baby girl gained her wings and is now an angel."
"I miss her more than words can express.... Emily was one of a kind and I was blessed to be her mommy."
An online fundraiser for the family launched after Emily's death called her a "shining star not only in her family's life, but anyone she came in contact with" and raised more than $16,000.
The maximum penalty for involuntary manslaughter is 14 years in prison. The maximum penalty for endangering the life or health of a child is 10 years.