ST. LOUIS • Preparations for potential protests when the verdict is announced in the murder trial of a former police officer have escalated this week.
Barricades have gone up around the two downtown courthouses and city police headquarters ahead of St. Louis Circuit Judge Timothy Wilson's decision in the first-degree murder trial of Jason Stockley, accused of killing Anthony Lamar Smith, 24, after a chase in 2011.
Officials say they don't know when Wilson will rule on the case but are taking precautions in case protests erupt.
St. Louis Sheriff Vernon Betts said he and some of his staff have had meetings with interim Police Chief Lawrence O'Toole, Wilson and other judges to discuss security after the verdict is announced. He said he doesn't know when the verdict will come and that Wilson did not talk about the timing.
Wilson could set a hearing to announce his verdict or just issue it. The decision is his alone because Stockley waived his right to have a jury hear his case. The trial began Aug. 1 to a packed courtroom and ended with closing arguments Aug. 9.
The judge gave prosecutors and defense attorneys until Aug. 18 to file post-trial briefs summarizing their arguments.
Stockley, 36, now of Houston, was charged with first-degree murder and armed criminal action last year, about four years after state and federal prosecutors reviewed the case and declined to charge Stockley. Then-Circuit Attorney Jennifer Joyce charged Stockley citing new, unspecified evidence. The state did not say in trial what the new evidence was, and the defense claimed in closing arguments Aug. 9 that there's been no new evidence in the case since 2012.
The state's argument
At trial, the state's evidence focused largely on Stockley's conduct during the police chase before the shooting and in the immediate aftermath. Prosecutors relied on surveillance, in-car and dashboard police videos as well as clips from bystanders at the shooting scene to connect key moments during the initial encounter at a Church's Chicken parking lot, comments made by Stockley, the shooting itself and clips of police activity inside the crime scene tape.
"The video don't lie," Assistant Circuit Attorney Robert Steele repeated at the trial. That expression became central to the state's narrative.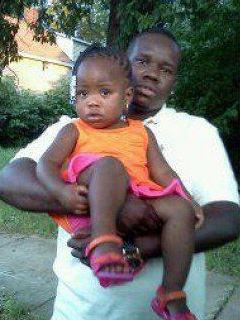 In their post-trial pleading, Steele and prosecutor Aaron Levinson argued that the evidence supported a first-degree murder conviction, comparing Stockley's conduct to that of his partner Brian Bianchi. Bianchi was the "reasonable officer" who approached Smith's car and drew his pistol, but then holstered it without opening fire. Among the state's points were:
• Stockley's self-defense claim lacked credibility. Bianchi's actions "lie in stark contradiction to Stockley's words and claims of self-defense." Stockley carried a personal Draco AK-47 pistol on duty that day; Bianchi did not. Stockley, but not Bianchi, fired his 9 mm pistol seven times at Smith as Smith fled the parking lot. "We must judge the credibility and reasonableness of Stockley's actions through the simultaneous actions of Officer Bianchi's," prosecutors wrote. (It is unclear why Bianchi was not called to testify at the trial.)
• During the pursuit, Stockley told dispatchers only that shots had been fired, not that he and Bianchi had seen Smith with a gun. Stockley violated department policy by carrying the AK-47 and firing his department-issued 9 mm pistol at a fleeing vehicle.
• None of the police officers at the crime scene testified that Stockley told them that Smith had a gun. Stockley told only one officer at the scene to watch Smith's hands. "If Stockley's account of seeing Smith with a gun is to be believed, then he left a suspect armed with a gun alone inside a vehicle out of view of any officers. This undermines his claim to have been protecting himself or other officers," the state said.
• Only Stockley's DNA was found on the silver .38-caliber Taurus revolver seized from Smith's car; only Stockley's DNA was found on his AK-47 pistol. "The only evidence linking Smith to the .38 revolver was Stockley's testimony that he and Officer Bianchi saw Smith with it," prosecutors wrote.
The defense argument
Stockley's lawyers titled their post-trial summary, "Final argument: The magic bullet, a tale of two guns and other fairy tales." Neil Bruntrager and Brian Millikan agreed with Steele's comment that "the video don't lie" in that it revealed at least 15 seconds between the time Stockley approached Smith's car and when he drew his pistol. A witness testified to observing a struggle between Stockley and Smith moments before the shooting; the defense said Stockley reasonably believed that using deadly force was necessary to stop an imminent threat.
• Stockley's DNA on the revolver seized from Smith's car did not prove Stockley had the gun before the shooting, arguing that "the absence of evidence is not evidence." The videos didn't prove Stockley retrieved the revolver from the police SUV to put in Smith's car because they did not show what Stockley was holding.
• There was no "kill shot" because witnesses testified hearing Stockley's five gunshots in succession. Stockley testified that he ordered Smith to show his hands and freeze before shooting him.
• The recording of Stockley saying, "Going to kill this (expletive), don't you know it" on police videos lacks context and cannot prove intent. Stockley testified that he had "no recollection" of making the statement.
• The dashcam video shows Bianchi with his gun drawn after the crash, suggesting that he, too, observed Smith as a threat. The video does not show whether Bianchi holstered his gun during the final encounter.
• DNA analysts testified that the presence of Stockley's DNA on the revolver does not prove Smith didn't own the gun. It only proves that Stockley touched it, which he testified to doing when he entered Smith's car. DNA analysts also testified that their tests only confirm the presence of DNA on the guns, not the source such as blood, saliva or sweat.
• Bystander cellphone video of Stockley entering the Buick does not prove he planted a gun inside. Stockley testified that after shooting Smith, he retrieved a first aid "clot pack" from a bag in the police SUV, not a handgun, and then stepped into the Buick to search for a gun.
Getting ready
Tension rose this week after activists announced their intent to protest and cause "mass disruption" if Stockley is acquitted of murder. They are holding planning meetings and resistance training this week, and some clergy have pledged full support of planned protests.
"If you not with the people, you against us," activist Tory Russell said Monday. "I can't tell you what the direct action look like, but I can tell you it ain't business as usual."