ARNOLD • Edwin Hipp, who was 83 in 2016 when he killed his wife by shooting her in her neck and abdomen and never called 911, received probation as part of a plea agreement with prosecutors.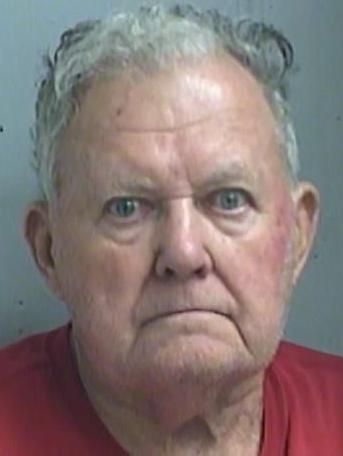 Hipp, 85, was given five years' probation Wednesday by Jefferson County Circuit Judge Victor Melenbrink, who accepted the plea deal between Hipp and prosecutors.
Neither Hipp nor his attorney could be reached.
Hipp killed his wife, Irma Hipp, 82, early on March 31, 2016, in their home in Arnold in the 3400 block of St. Martin Drive. Charges said that the couple argued and that Irma Hipp retrieved a handgun from a living room recliner. Edwin Hipp told police he took the gun from her and shot her once in the abdomen, then put the gun to her neck and shot her again.
He told police he did not call for medical help. Edwin Hipp's brother-in-law told police Hipp called him about 5:10 a.m. and told him, "You need to come over today at some time."
After shooting his wife, Hipp removed two spent rounds from the gun and left them on the kitchen counter, and "may have" sat down in his recliner, charges said. About 9:30 a.m., police found Edwin Hipp in another part of his home with scratches on his right forearm from when his wife tried to push his arm away. Within reach were two guns, one of which was the same caliber as the shell casings found in the house. Police also found blood stains on the kitchen counter, floor and on the living room recliner.