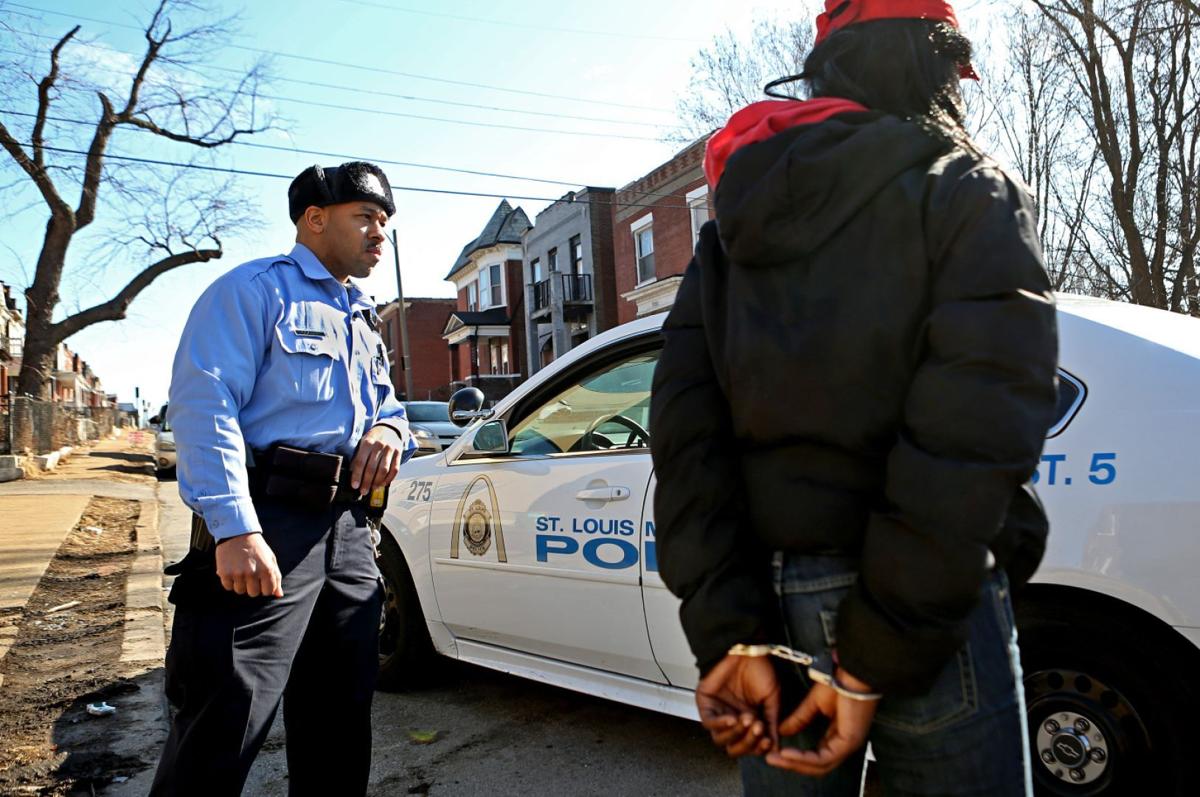 ST. LOUIS • Police are making fewer arrests for lower-level crimes in St. Louis, and the racial disparities among those arrests are narrowing, according to a new study by criminologists with the University of Missouri-St. Louis.
The findings suggest that enforcement, and the number of black people arrested compared to their white counterparts, had been on the decline long before the controversial police shooting of Michael Brown in Ferguson in 2014 ignited a nationwide movement demanding better treatment of black residents by police.
Researchers examined the number of people St. Louis police arrested during the past 16 years for lower-level offenses such as misdemeanors, municipal violations and bench warrants, as well as criminal summonses issued in lieu of arrest. They also tracked felony arrests for the same stretch of time.
Researchers found that in 2002, a black person in the city was five times more likely than a white person to have some type of law enforcement action taken against them. Fifteen years later, that racial gap had been cut by more than half.
But what do the findings mean for a city often labeled the most dangerous in the country? Are police enforcing fewer laws, or are there just fewer officers to do so?
Host Jeremy Kohler is joined by guests crime reporter Christine Byers and designer Josh Renaud for a discussion about crime, statistics, polic…
Lead UMSL researcher Lee Slocum noted that the department had 1,200 officers at the start of the study and about 900 in 2017. And crime overall has been declining locally and nationwide during the same time period — so there could be fewer arrests because there are fewer crimes being reported.
Slocum said the research is limited when it comes to answering whether arrest trends mirror all crime levels in the city.
Arrest trends for felony crimes kept up with the city's felony crime rate. So, it appears that police are still making the same amount of arrests for the most serious crimes as they were at the beginning of the study.
However, it's not as easy to tell whether a decreasing rate of low-level offenses in the city is driving down the corresponding arrest numbers. Lower-level crimes like property damage or disorderly conduct don't always get reported or otherwise come to police attention, unlike more serious crimes such as shootings and homicides.
In other areas, the research was more conclusive.
When it comes to examining racial disparities, Slocum said researchers compared the number of those arrested against the city's demographics. That's how they know arrest rates among minorities are becoming more proportionate to the number of those who live in the city.
Presenting the facts
Police top brass as well as Public Safety Director Jimmie Edwards and Mayor Lyda Krewson learned about the study during a presentation at police headquarters Thursday.
Police Chief John Hayden said he needs more time to compare the findings against the city's crime rates to ensure arrests are keeping up with reported crime before he draws any conclusions.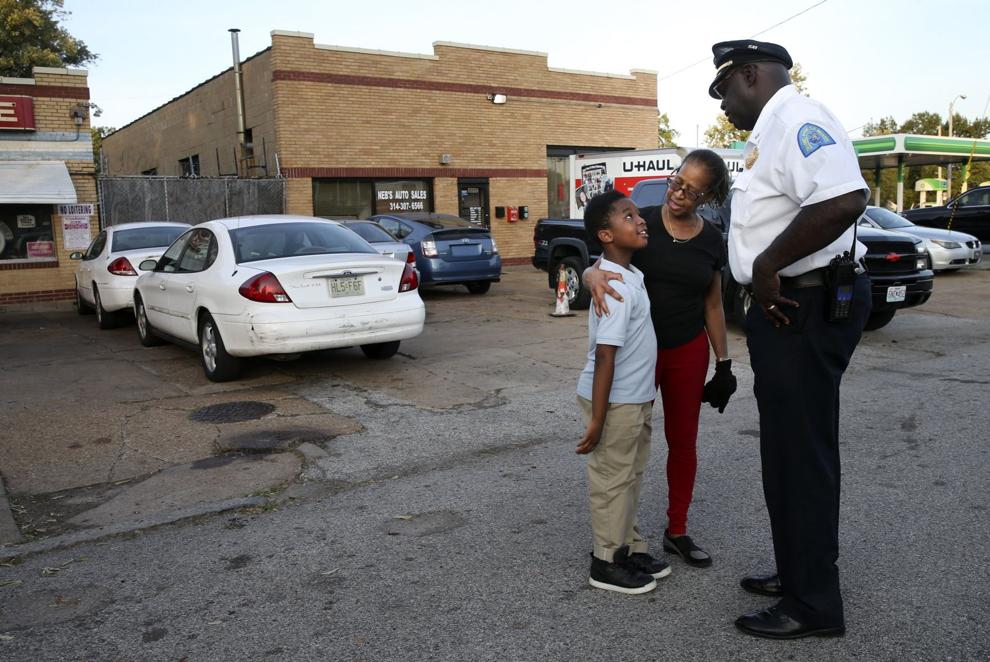 "Yes, we are focused on violent crime, but I'm not saying officers shouldn't focus on low-level crime," Hayden said.
Krewson noted the biggest decline in arrests were for bench warrants, which are issued when someone doesn't show up for a court appearance typically stemming from a municipal ordinance violation like a traffic ticket. The number of municipal ordinance violations police issued, and the ensuing bench warrants that followed, were criticized following the Ferguson protests as a way municipalities were preying on typically low-income communities to fill local government coffers.
"I'm delighted to see the reduction in bench warrants and I'm happy to see the racial gap closing," Krewson said. "But as the chief said, our main concern is about the victims and solving crimes."
The study also found that fewer young people were arrested during the 15-year period, but did not provide any explanation as to why.
Researchers found that between 35 and 40 percent of those arrested in the city are not city residents.
What's next?
Slocum said researchers now plan to map out how the numbers play out on a neighborhood level throughout the city.
Their work is funded by a three-year, $3.25 million grant from the Laura and John Arnold Foundation. It also includes researchers conducting similar studies in New York, Los Angeles, Seattle, Durham, N.C., Toledo, Ohio, and Prince George's County, Md.
So far, only Louisville, Ky., and New York have completed their studies.
Arrest rates for felonies in St. Louis are higher compared to those communities, but Missouri also classifies more offenses as felonies than other states, and felony arrests can end in misdemeanor convictions, Slocum said.
And New York reported an increase in the number of its misdemeanor arrests during the periods in which St. Louis saw declines.
All of the communities participating in the grant form the Research Network on Misdemeanor Justice, which is intended to build upon the Misdemeanor Justice Project at John Jay College of Criminal Justice in New York. There, research about how low-level criminal offenses are treated helped shape reform in New York City, which has seen a decline in arrests and admissions to the Department of Corrections.