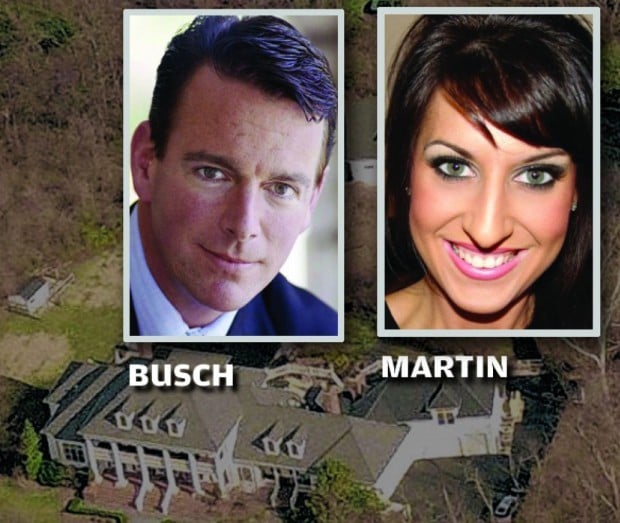 Updated 7:55 a.m. Monday with detail from police that the call was the only one placed to police from the Busch residence Dec. 19.
Frontenac police today released the 911 call placed from the home of August Busch IV to report an unresponsive woman.
The caller, identified by police as household employee Michael Jung, made the call at 1:12 p.m. on Dec. 19. August Busch was home at the time, police said.
In the 911 call, which lasted only 20 seconds, Jung said the "girl" wouldn't wake up. When the operator asked if the woman was breathing, Jung said he didn't know because it was "dark back there" and he was going to get a light to check.
Frontenac Police Chief Tom Becker said there were no other emergency or non-emergency calls made to police Dec. 19 about Adrienne N. Martin, whom Busch had been dating, was pronounced dead at the scene by paramedics.
Adrienne Nicole Martin, 27, was pronounced dead at the scene by paramedics. A cause of death has not been determined, and toxicology tests are pending.
Frontenac Police Chief Thomas Becker apologized in a statement for the delay in releasing the 911 tape, saying he did not have staff available to provide it earlier. There is no public safety concern regarding the case, Becker said.