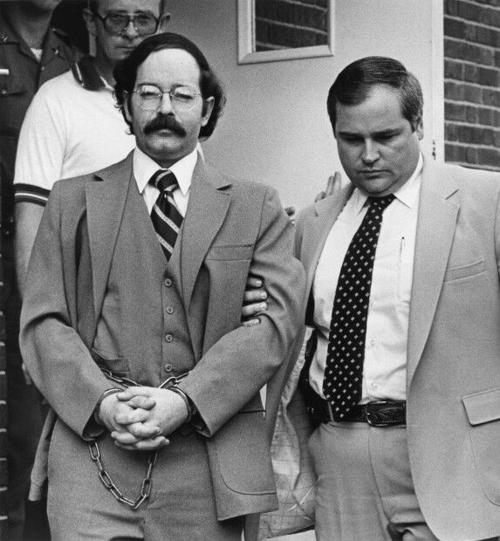 An Illinois appeals court this week gave a man convicted of a Wood River woman's murder in 1978 another chance to challenge evidence claiming he bit her during the crime.
John N. Prante, now 71, was released from prison on parole in 2019 after serving more than 36 years of his 75-year sentence.
But a lawyer for Prante, Lindsay Hagy of the Exoneration Project, said Tuesday that his release is not stopping him from continuing with his appeal. "He is innocent and he is willing to keep fighting for that," she said.
Prante was convicted of the murder of Karla L. Brown, a student at Southern Illinois University Edwardsville, and sentenced in 1983.
Brown was found dead at her Acton Avenue home on June 21, 1978, when her boyfriend returned from work. Prante was friends with their neighbor and had met her the day before, when the couple moved in, the appeals court said.
But a three-judge panel of the Fifth District Appellate Court on Monday said Prante had supported his claim that bite mark evidence "is no longer generally accepted within the scientific community."
The Exoneration Project has cited dozens of convictions that have been overturned due to faulty bite mark analysis.
"Although bite mark evidence has been admitted into evidence in Illinois for more than 50 years, our survey of the law indicates that Illinois courts have never subjected bite mark evidence to the rigors of Frye," the appeals court said, referring to a 1923 case that set the standard for the admissibility of scientific evidence.
Prante was convicted in part by testimony from witnesses about his "incriminating statements" to them containing knowledge of the crime, the appeals court said, including claims that he knew Brown had been bitten.
That testimony, paired with evidence of a bite mark suffered by Brown, "was likely enough to seal (Prante's) fate," the appeals court said. "The testimony of the state's expert witnesses that (Prante's) teeth were 'consistent' with the mark further supported a finding that (Prante) was, in fact, the 'biter' and that (Prante) did not learn about this injury on Brown's shoulder in some other way," they said.
The panel rejected Prante's claims of actual innocence, however, citing those witness statements.
A spokesman for the Madison County State's Attorney's Office declined comment Tuesday.
Don Weber, a former state's attorney, told the Post-Dispatch when the bite mark appeal was launched in 2018 that the evidence had been challenged at trial, and that Prante's statements about the crime to others were what actually convicted him.
Prante was an unemployed barge worker at the time. Hagy said Prante now spends his free time repairing old chairs, making canes and fixing up a car.