ST. LOUIS • Two key questions lingered Tuesday in the case of Jason Stockley, a former city police officer charged this week with the murder of a suspected drug dealer four years ago.
Former police chief Dan Isom and Circuit Attorney Jennifer Joyce were at odds Tuesday about the early role of her prosecutors in reviewing Stockley's conduct.
Isom said his investigators provided her office years ago with essentially the same evidence used this week to make the case.
"Police reports, forensic analysis, video and the autopsy have been available for four years, however the circuit attorney in a criminal investigation had not reviewed any of this information until three weeks ago," Isom told the Post-Dispatch. "There is no new information that was not known four years ago or discovered by the current chief."
But Joyce said Tuesday that police didn't involve her until late 2012, inviting her to join them in a meeting with U.S. Attorney Richard Callahan about the case.
Callahan said that in general, his office defers to local prosecutors before taking cases in which either might have jurisdiction.
Joyce questioned why, if Isom was so concerned, he allowed Stockley to remain on the force — and why police investigators never applied for a murder warrant and initially deemed it a "justifiable homicide."
"There is a lot of evidence we have, including witness statements that were developed after (Isom) left the police department that he would have no knowledge of," she said. "He's just speculating as to what we're looking at."
Joyce would only characterize the new material as "forensic evidence and witness statements."
On Monday, Joyce had noted that only Stockley's DNA was on a revolver recovered from the vehicle where Smith was killed. Stockley has said he fired in self-defense when Smith reached for the weapon.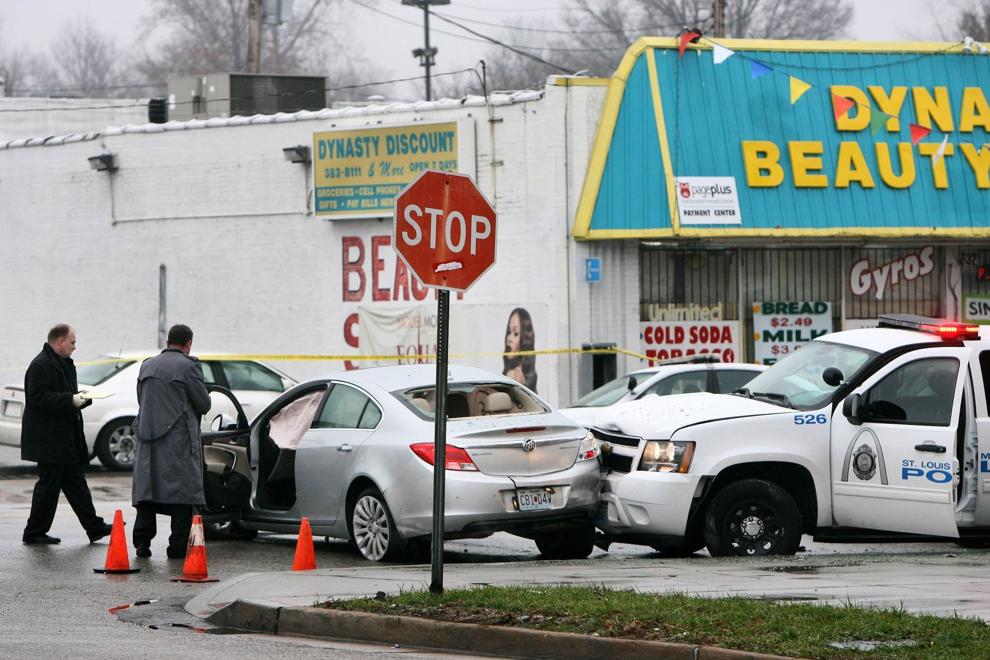 Callahan said in an interview Tuesday that police presented lab reports to him in February 2012 showing only Stockley's DNA was on the gun, and Smith's DNA on a plastic bag of heroin taken from the car.
He said that investigators often don't find any DNA on a gun. He said the presence of Stockley's is no surprise since he was known to have picked up the revolver after the shooting to unload it.
According to charging documents, Stockley was heard during a pursuit of Smith saying he was "going to kill this (expletive), don't you know it." That may have come from the audio of a police vehicle video that was recording during the chase.
Isom said Tuesday that the department "immediately" began a criminal investigation into the shooting and removed Stockley from duty. Less than a month later, he said, he assigned an Internal Affairs detective to work with the FBI on a joint investigation.
Joyce said Monday that her prosecutors made an "informal review" in late 2012, after Callahan declined to prosecute.
Sam Dotson, who became chief a year after the killing and shared Isom's concerns about it, had arranged within months of taking office for an enhancement of the audio track of the police car recording.
Isom said the result remained the same.
"The only thing that has changed is the will to act post-Ferguson and post-Laquan McDonald on information and evidence that was originally presented to the U.S. attorney and the circuit attorney by the St. Louis Police Department," he said.
His reference was to protests and riots that followed the 2014 killing of Michael Brown by Ferguson police, and the controversial 2015 police killing of McDonald in Chicago.
Callahan said he plans to meet with Joyce this week to learn what new evidence she has.
Charge was surprise
Stockley's lawyer, Neil Bruntrager, said his client was surprised to be arrested Monday in Texas, especially after the "passage of time and scrutiny this case has had."
He said Stockley has been "completely cooperative" throughout the investigation and would have come to St. Louis to surrender, if asked. He said his client will waive an extradition hearing.
Stockley's father, Jerry Stockley Sr., who lives in the Metro East, suggested Tuesday that his son is the victim of changing attitudes about police, "which is frightening."
"He didn't do this," he said in a phone interview. "He is a police officer. He stopped a criminal who challenged the law and lost … They cleared him last time, so why go back?"
He said that his son graduated from Althoff Catholic High School in Belleville, where he was a standout wrestler and football player. He said he was proud when his son attended West Point and served 15 months in Iraq with the Army.
For Smith's fiancée, Christina Wilson, however, Stockley's DNA on the gun proves he planted it to cover up a murder. The police car video stokes her suspicion.
Authorities have not released the video, but a Post-Dispatch reporter saw it in 2012. Inflation of air bags in Smith's car when it crashed during a pursuit made it hard to see the interaction before Stockley opened fire.
After the shooting, Stockley is seen returning to his police vehicle and digging through a duffel bag. Nothing is seen in his hands. The camera goes off.
Bruntrager, his lawyer, said Stockley was looking for a "clot pack" dressing to stop Smith's bleeding.
Wilson just sees it as further evidence that Stockley put the gun there.
"If you know you just shot a man five times, you know a clot pack ain't going to do nothing," she said.
A final phone call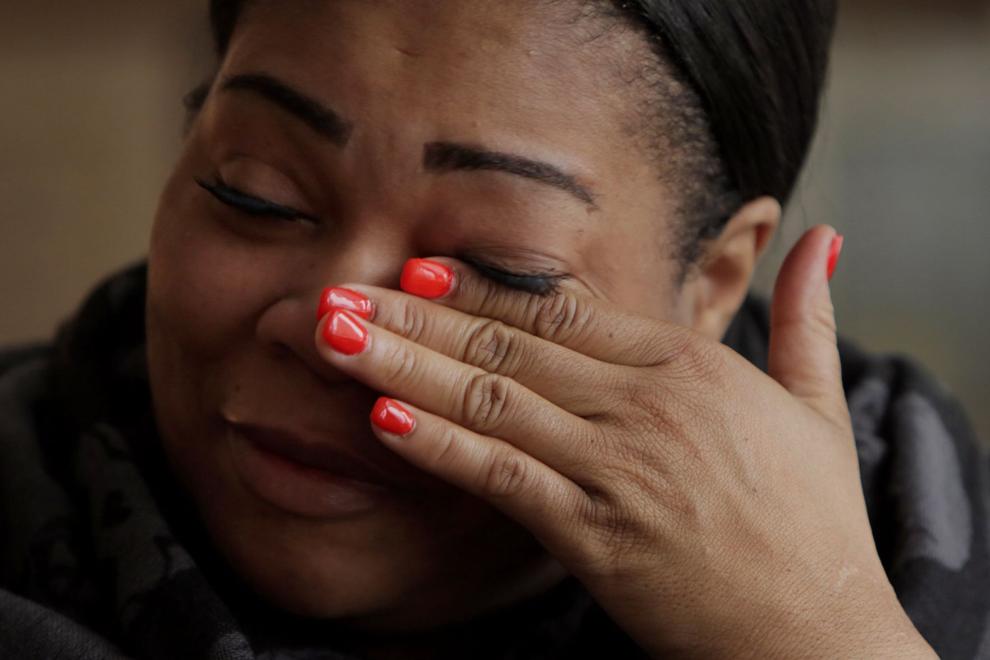 Wilson said Smith grew up in the city's Walnut Park neighborhood and attended Beaumont High School. They met in 2008. 
Activist Anthony Shahid has kept Smith's mother, Annie Smith, shielded from interviews, saying she's too emotionally distraught to talk. Wilson said Anthony Smith never mentioned his father.
Wilson said Smith was friends with some officers in his neighborhood, but that others intentionally "harassed" him over minor violations. She said Smith was the "life of the party" and loved neighborhood kids, often treating them when the ice cream truck came through. He last worked at McDonald's but wanted to make a living working on cars and producing music.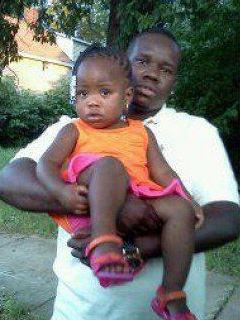 Smith had prior convictions from St. Louis and St. Louis County. In 2009, he pleaded guilty to a weapons charge and was sentenced to three years in prison, with credit for time already spent in jail. The next month, he pleaded guilty to 2009 drug and gun cases and was sentenced to five years in prison, to run concurrently.
In November 2010, he pleaded guilty of stealing a $1,200 navigation system from a parked car.
"Just because someone carries a gun for their own protection doesn't make them a bad person," she said. "Anthony was not a violent person. None of his convictions are for violent crimes."
She found it strange that police said he had a revolver, not a higher-capacity semi-automatic pistol that is more common on the street. "Anthony didn't have a gun with him that day, and if he had a gun, it wouldn't be that revolver," she said. "That's just not a gun that any young guy is going to carry."
She said he proposed marriage the night before he died and set the date for Valentine's Day. They had a 1-year-old daughter, Autumn, whose suit against the police over the death led to a secret settlement in 2013 of $900,000, which the Post-Dispatch revealed this week.
Wilson said the day Smith died, he picked up his dry cleaning and stopped at Church's Chicken to eat. They were on a phone call, she said, when he stopped talking and she heard muffled shuffling noise, which she believes was the sound of him running from police.
She said that Smith was wanted on a parole violation and likely ran in fear of going back to jail.
Officials said Stockley and his partner, Officer Brian Bianchi, saw a drug transaction and stopped. Stockley is seen on the police car video brandishing his personal AK-47-style rifle, a violation of department policy; he then puts it away.
Stockley said Smith threatened him with a gun, and he fired from his department pistol but missed.
Wilson said she heard shots and Smith's revving engine as he fled. She said he told her to call one of his friends because, "The police just shot out the window on my car."
Stockley and Bianchi pursued Smith. According to charging documents, Stockley instructed Bianchi to ram the car, which he did. That's when both officers approached the car and Stockley shot Smith.
Wilson said she heard the impact and Smith say, "Don't shoot," followed by about five shots. She also heard a woman's voice asking if there was an emergency. Police determined that a dispatcher for the OnStar vehicle assistance program had come on when Smith's car's airbags deployed.
Wilson claimed an OnStar recording has Smith saying, "Don't shoot." But Bruntrager said that Smith's voice is inaudible.
Bianchi's attorney, James Towey, said Tuesday that his client spent about 2½ years on desk duty following the shooting and was not allowed to work secondary shifts or overtime.
"That put a financial strain on him and his family," Towey said.
Ultimately, Bianchi was punished for violating police policy with a six-month demotion to probationary officer at the end of the Internal Affairs investigation, his lawyer said, and returned to duty.
Robert Patrick and Jeremy Kohler of the Post-Dispatch contributed to this report.