LINCOLN COUNTY — Pamela Hupp, accused last week of murdering her friend in 2011 and blaming it on the victim's husband, pleaded not guilty in a court filing Tuesday.
Hupp had been set to make her first appearance on the charges of first-degree murder and armed criminal action in Lincoln County Circuit Court early next week. Stephanie Zipfel, one of her lawyers, filed a waiver of her appearance Tuesday. Zipfel did not immediately return an email seeking comment Wednesday.
Lincoln County Prosecuting Attorney Mike Wood cautioned that the judge could reject Hupp's waiver and order her to appear on Tuesday.
The murder of Elizabeth "Betsy" Faria has already resulted in two criminal trials, as well as a related killing in 2016. It has drawn national attention, with several books on the case said to be in the works, as well as a scripted TV series starring Renee Zellweger.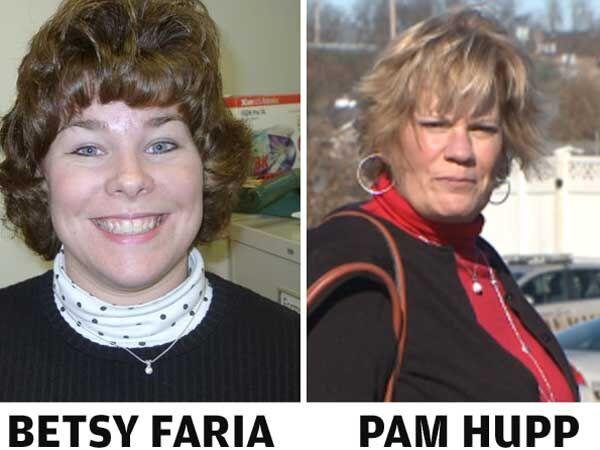 Wood said last week that he would seek the death penalty against Hupp if she was convicted of the murder of Faria in her home outside Troy, Missouri.
Charging documents say Hupp badgered Faria into accepting a ride home after chemotherapy treatments on Dec. 27, 2011. Hupp targeted that date because she knew Faria, who was dying of cancer, would be "weak and lethargic" after the treatment and because she knew Faria's husband was out with friends, the charges say. She was allegedly motivated by a $150,000 insurance policy, one Faria signed over to Hupp four days before the murder.
Hupp launched her attack while Faria was lying on a sofa, stabbing her 55 times, the charges say, then staged evidence to implicate Faria's husband, Russell Faria.
Russell Faria was convicted in 2013 of murder and sentenced to life without parole, but that conviction was reversed and he was acquitted in a retrial.
Wood, the prosecutor, said the original investigation was deeply flawed and said he and newly elected Sheriff Rick Harrell have launched an investigation into "misconduct and potentially criminal behavior" by the former investigators and prosecutors who worked on the case.
On Wednesday, Wood said before charges were filed, investigators talked to Hupp for four hours in prison about Faria's murder. He said she did not confess, and he declined comment when asked if she denied a role in the crime but said: "The statements solicited by detectives will be very useful in the state's prosecution."
Wood said he would not send Hupp's case to a grand jury but would instead seek a preliminary hearing, a "mini-trial" after which a judge would have to decide if witnesses and evidence showed there was probable cause that a felony had been committed. They are typically held within 30 days if a defendant is in custody.
Hupp has been in prison since 2019, when she was sentenced to life for a 2016 killing of a mentally disabled man at her O'Fallon, Missouri, home. Prosecutors said Hupp was trying to use the man to divert suspicion about Faria's death away from her.