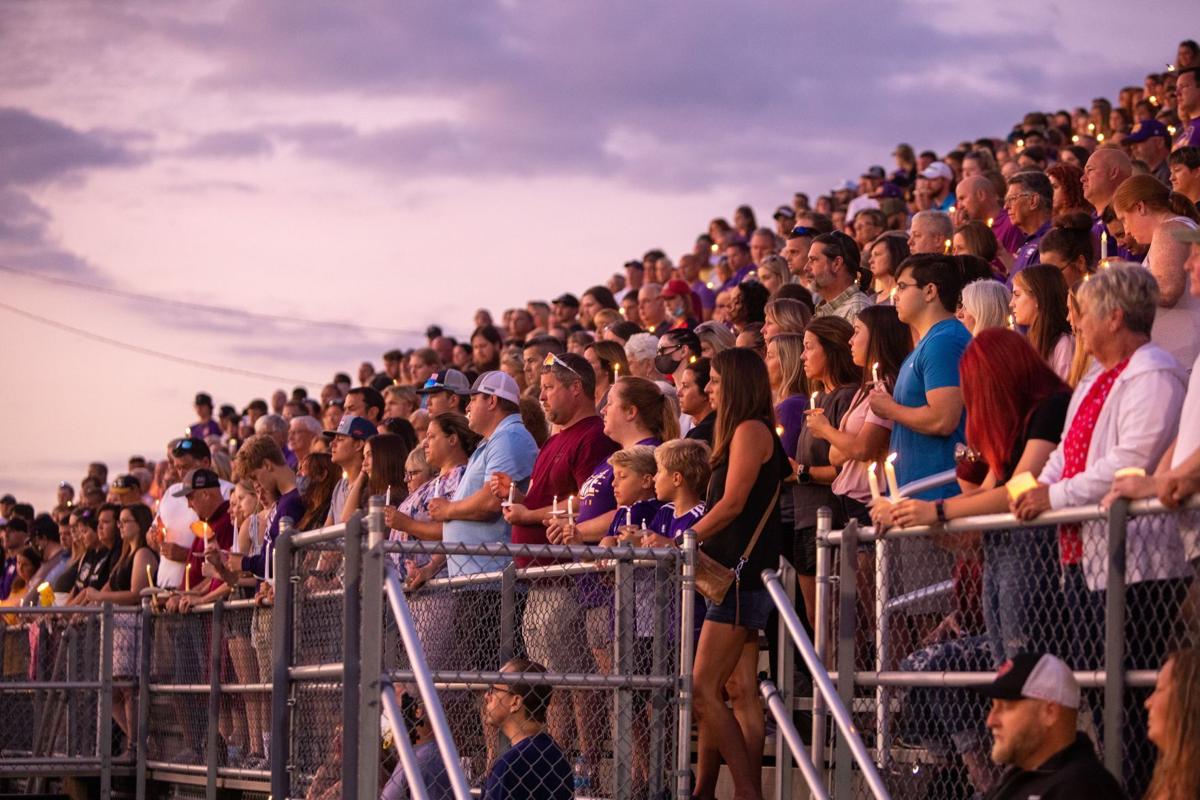 EDWARDSVILLE — Prosecutors on Thursday charged an 18-year-old with killing a family of three while driving drunk in Madison County late this summer.
Madison County Sheriff's deputies said Blake A. Jones, of Worden, a small town in Madison County, had a blood alcohol concentration over the legal limit on Aug. 13 when he ran a stop sign at the intersection of Bethalto and McCoy roads and struck a BMW carrying John A. Cafazza, 55, Melissa R. Cafazza, 52, and Dominic J. Cafazza, 12.
Deputies were called to the scene around 7:43 p.m. and found the Cafazza family had been killed. Jones was transported to the hospital where he was treated for minor injuries.
Jones is now facing three counts of reckless homicide, three counts of aggravated driving with a blood alcohol level of .08 or more resulting in death and three counts of driving under the influence of alcohol resulting in death.
He turned himself in to authorities and is being held on a $1 million bail, said Maj. Jeff Connor with the Madison County Sheriff's Office.
"The loss of John, Melissa, and Dominic has been a terrible tragedy for the entire community," said Madison County State's Attorney Thomas Haine in a statement. "Our office will work to ensure justice is served for the Cafazza family."
Following the family's death, hundreds of people gathered at the Civic Memorial High School football stadium in Bethalto to hold a candlelight vigil for the family.
Dominic Cafazza's teammates from the Bethalto FC soccer team signed and wrote messages on a banner for the family, and Bishop Thomas Paprocki, of the Diocese of Springfield, Illinois, led a prayer for those in attendance.
Correction: This article has been corrected with the correct title for Thomas Paprocki.
Photos: Candlelight vigil held for Cafazza family in Bethalto
Candlelight vigil held for Cafazza family in Bethalto
Candlelight vigil held for Cafazza family in Bethalto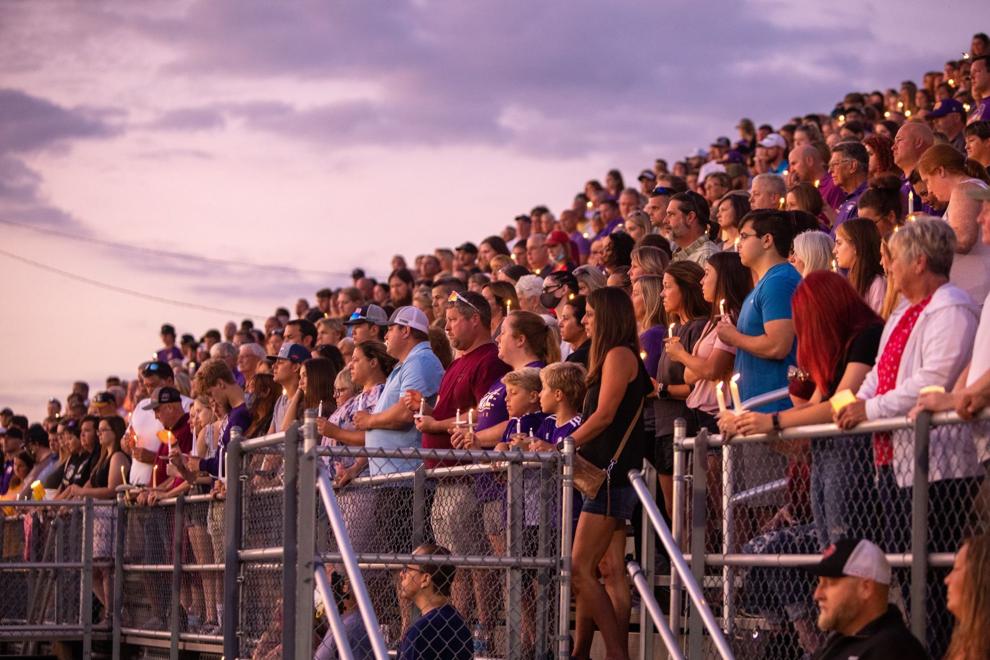 Candlelight vigil held for Cafazza family in Bethalto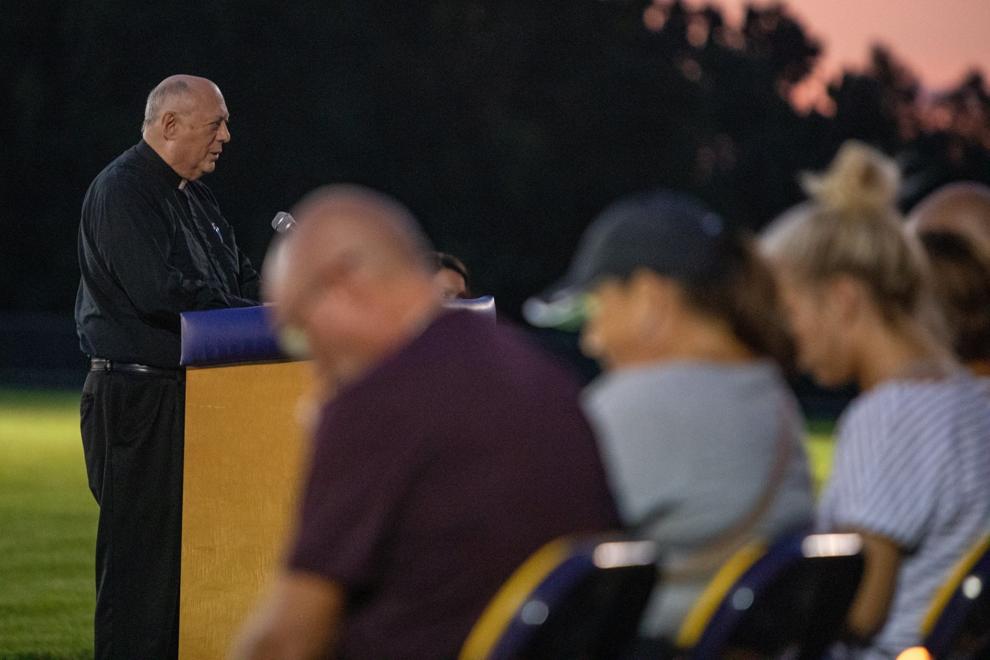 Candlelight vigil held for Cafazza family in Bethalto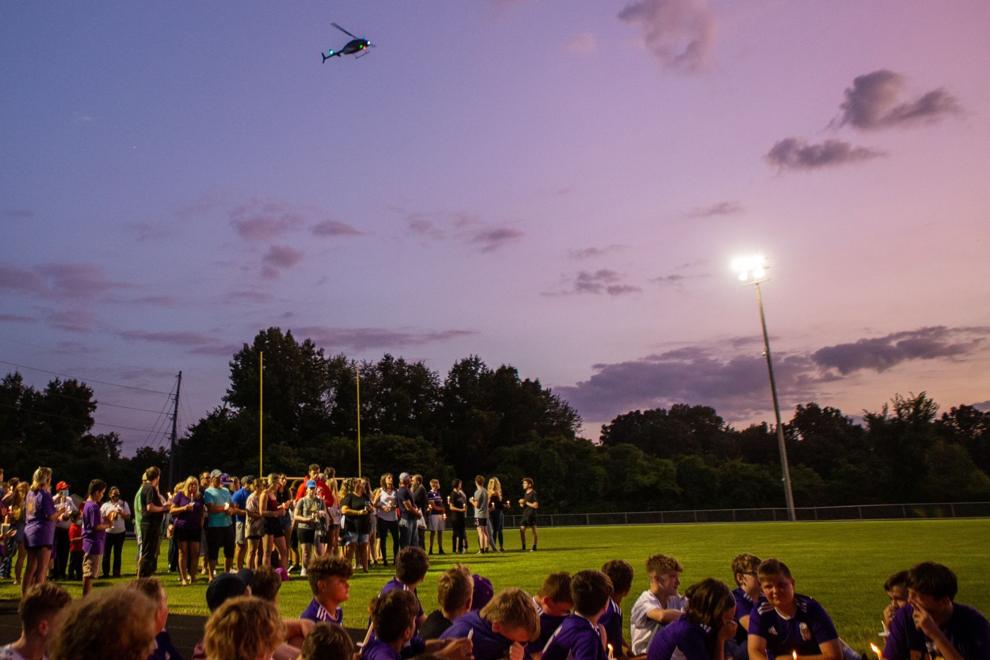 Candlelight vigil held for Cafazza family in Bethalto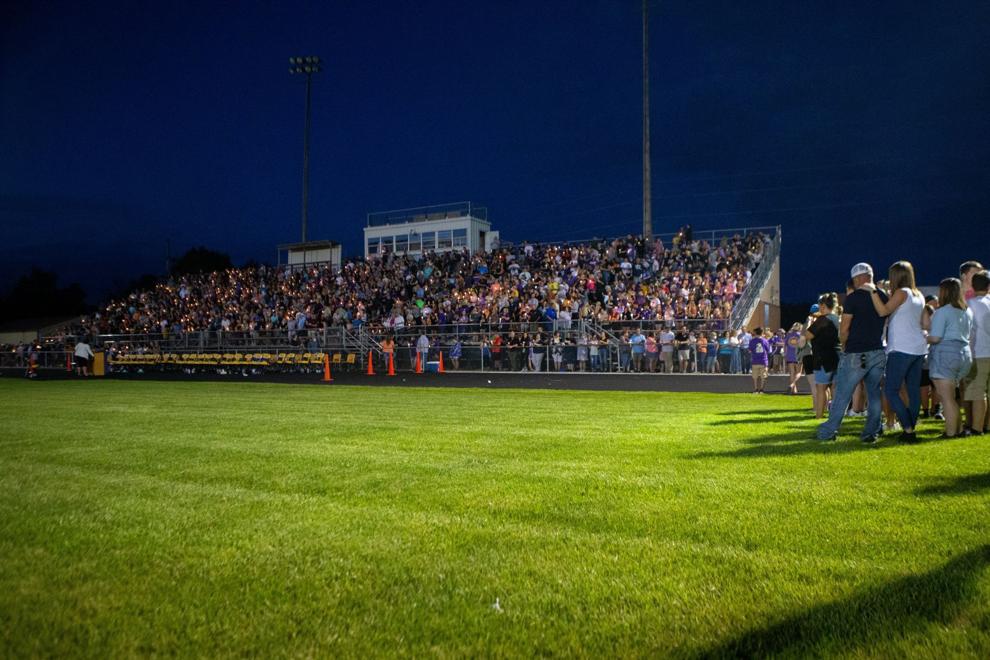 Candlelight vigil held for Cafazza family in Bethalto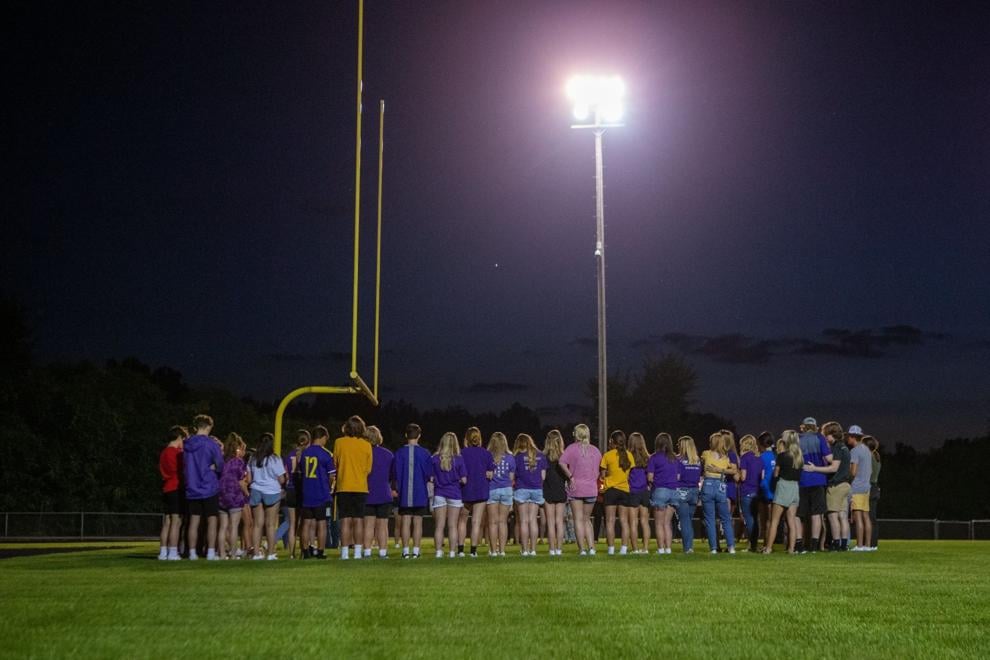 Candlelight vigil held for Cafazza family in Bethalto