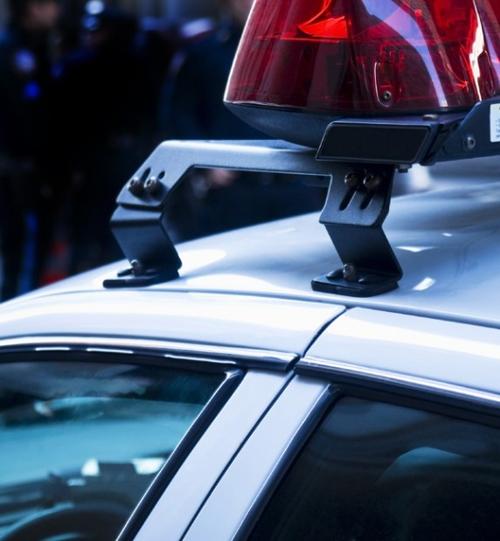 ST. LOUIS • Police are looking for a gunman who hopped out of one car, fatally shot a man who was walking in the 1500 block of Washington Avenue and fled in another car early Monday.
The shooting happened near a downtown nightclub that had been the focus of complaints about violence over the summer.
The victim of Monday's shooting was Travis Parker, 20, of the 1900 block of Stillwater Drive in Hanley Hills.
Witnesses told police that a red Pontiac Grand Prix stopped on Washington Avenue about 2:28 a.m. and that a man got out and opened fire, striking Parker several times. Police said the gunman took off in a green Ford Taurus that had pulled behind the Grand Prix. The Taurus fled west on Washington.
Investigators described the gunman as a black man in his early 20s, about 6 feet 1 inch tall, with ear-length, blond-tipped dreadlocks and a goatee. He was wearing a red hooded sweatshirt and blue jeans.
Jeff Rainford, Mayor Francis Slay's chief of staff, said the shooting happened as Parker was leaving Sugar Lounge nightclub at 1405 Washington Avenue. Parker had gotten into a dispute with the gunman over a woman, Rainford said, although it was unclear whether the gunman had been at Sugar Lounge.
This summer, the city sent cease-and-desist letters to three downtown nightclubs, including Sugar Lounge, after shootings in the vicinity of the clubs.
One of them, Lure, lost a battle with the city to keep its liquor license. Its attorneys have appealed the ruling, and the case is awaiting a court hearing.
But the city said that the other two clubs, Club 15 and Sugar Lounge, worked with officials to add safety measures, including extra lighting and night patrols, and basically got off with warnings. The safety measures, in the case of Sugar Lounge, involved hiring off-duty police officers to patrol a security perimeter around the club until an hour after closing, Rainford said.
Rainford said that he has asked the police, while they are investigating Monday morning's homicide, to try to determine where the dispute started and whether Sugar Lounge had been following through with its agreement.
If it had and the shooting simply involved a lounge patron, he does not expect the agreement between the city and the bar to change, he said. However, if police say that Sugar Lounge was not doing what it said it would do, then "obviously that's going to create some problems for them."
Rainford said he asked police to give a recommendation on the issue as soon as possible.