ST. LOUIS — Nine months into Circuit Attorney Kimberly M. Gardner's second term, a decimated team of prosecutors is desperately understaffed and, some say, drowning in dysfunction.
Gardner now employs just over 30 attorneys with 150 years of combined tenure in the office. Five years ago, more than 60 prosecutors had worked for the circuit attorney for a cumulative 500 years.
Gardner won the election by promising to revolutionize prosecution in St. Louis. Now she has half of the attorneys on staff with one-third of the collective tenure of her predecessor. She spends hundreds of thousands of dollars on outside contracts, often with law firms that defend her from political and legal embroilment. Her prosecutors have missed hearings, showed up unprepared and quit. Police are angry that Gardner isn't taking more cases. Defense attorneys are frustrated with delays. And some victims feel forgotten.
"Kim Gardner needs to realize that there are grieving families behind her decisions," said Shirley Washington-Cobb, whose son Dwight Washington was beaten to death near the Enterprise Center in February 2020. Gardner's office promised not to take a plea deal, Washington-Cobb said. Then it did.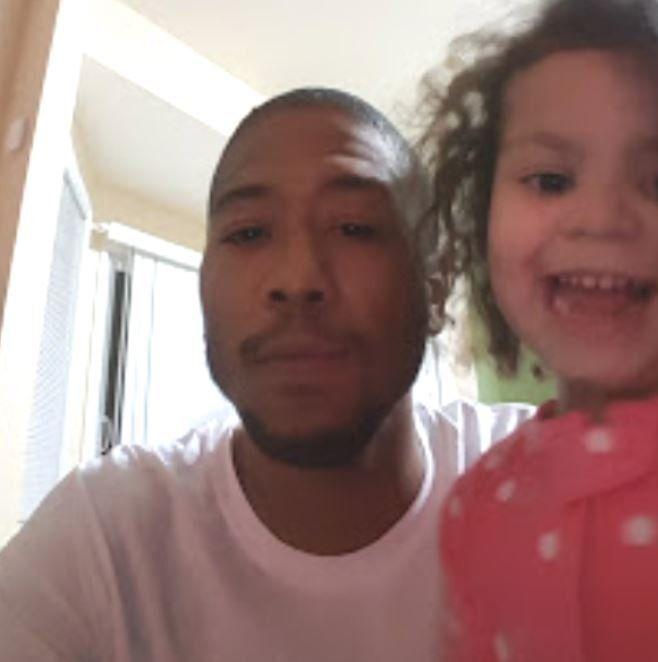 Prosecutors across the nation report that it is exceptionally difficult to find good hires and keep them. It's even harder, they say, for a circuit attorney who is trying to remake her office. But they do not describe the kinds of problems seen here.
In 2016, the year before Gardner took office, assistant circuit attorneys averaged almost eight years employed there. Now: It's less than four. At the same time — even as homicides remain a police priority, and gunfire has major companies rethinking their place in downtown St. Louis — the office has struggled to clear cases and secure guilty pleas.
Gardner declined to be interviewed for this story. Spokeswoman Allison Hawk said the office is handling its caseload and hustling to recruit experienced prosecutors. Still, she conceded difficulties.
"We're in a challenging situation and we acknowledge we do need more attorneys, and there's no question about it," said Hawk, a former corporate communications executive for the St. Louis Rams football team, on retainer with Gardner's office. "I don't know what the ideal number would be. I think we're constantly working and we're constantly hiring."
Hawk said one of the challenges with rebuilding the staff is attracting applicants willing to work long hours for low pay. She noted that the starting salary for a first-time prosecutor is $50,000 — an increase of $10,000 per year more than Gardner's predecessor offered.
"This is not excuses," Hawk said. "It is what it is."
But it's about to get a lot harder. As pandemic restrictions ease, cases hung up for the past year in the court system will start to move through the docket.
"We know that the onslaught is coming," Hawk said. "So we are working actively to identify additional attorneys to handle those cases."
Turnover
The exodus began almost immediately. More than 30 of 60 prosecutors left in 2017, the year Gardner took office, according to the payroll records. About 20 more left the following year. Another 20 or so quit in 2019, and about 15 more left in 2020.
Patrick Hamacher started as an assistant circuit attorney in 2011, ran for the office in the 2016 Democratic primary, and stayed on after the election, he said, because he agreed with Gardner's progressive platform. But he left in January 2018. He said Gardner lacked leadership ability, management skills and had "no coherent vision" for the office.
"That was pretty obvious early on and it was obvious because there was a lack of communication coming from her and her executive staff," he said.
Some former assistant prosecutors told the Post-Dispatch they believed in Gardner's reform agenda, but the workload became unsustainable as lawyers quit and few with experience filled the void. One said there was a "huge amount of distrust" between Gardner and her staff.
Many left for higher-paying jobs at civil law firms, to pursue private criminal defense or to join the public defender's office. Several went to St. Louis County Prosecuting Attorney Wesley Bell's office and other prosecutors' offices in the region; a few became judges. Others retired.
Only one top staffer, Chief Warrant Officer Christopher Hinckley, has lasted since the start of Gardner's first term. Annette Llewellyn served as Gardner's chief trial assistant and left to join the circuit bench in 2018. Robert Steele, former first assistant, left in 2019 to take the same position in Bell's office, where he's making $25,000 more. Travis Partney left for an executive position in the Jefferson County prosecutor's office. Rachel Smith left to start her own firm, and did some work as an assistant prosecutor for Christian County near Springfield, Missouri.
Gardner's executive staff is down to Hinckley and First Assistant Serena Wilson-Griffin, a former labor lawyer with no previous prosecutorial experience. There is no longer a chief trial assistant or chief of staff.
Former St. Louis Circuit Attorney Jennifer Joyce doesn't recall the number of attorneys in her office ever dipping below 50.
She wouldn't comment publicly on Gardner, but said, for her, being short-staffed meant being down one or two attorneys. "I would lose sleep being down one attorney," Joyce said. "It would be a big deal." The office maintained a list of people to call when there were openings, she said.
Hawk said Gardner was elected to create a "smarter, fairer approach to public safety," end mass incarceration, and make the criminal justice system in St. Louis more equitable. She claims more than a dozen accomplishments toward that goal, including reducing jail populations, trimming prison sentences for nonviolent offenders, expanding diversion programs, offering regular victim counseling and limiting the arrest and detention of people accused of less serious crimes.
At the same time, her office has requested fewer attorney positions from the city each year. She also hasn't filled the positions she has: She is authorized to have five attorney managers this year, according to city budget documents, but has two. She could hire 12 more experienced lawyers, but as of this summer, had only filled one spot.
She has, however, found entry-level attorneys: Her office is budgeted for 14 "attorney I" positions — the least experienced — but had 25, as of July.
A national trend
Nelson Bunn Jr., executive director of the National District Attorneys Association, said many lawyers fresh from law school with hefty student loan debt are routinely lured from prosecutors offices to firms that pay better.
"This is not a 'last 18 months' problem," Bunn said. "This has been going on pre-pandemic with already high caseloads for both prosecutors and defense attorneys and a lack of resources at the state and local level."
Larry Krasner, district attorney in Philadelphia, called it the "Great Resignation." He was elected in 2018 on a progressive platform, and said though law school graduates can make three times the amount in private practice, a progressive agenda attracts people who want to see change. But he, too, struggles to keep talent. Big law firms circle his office like vultures, he said.
Another progressive prosecutor, Rachael Rollins of Suffolk County, Massachusetts, said there is always turnover in district attorney offices after an election — particularly so when there is an upset.
And heavy turnover can have a major impact on public safety.
"You have an even bigger backlog of cases, fewer people to try them," Bunn said. "With high turnover, you've got young attorneys and not a whole lot of experience. So you've got sort of a brain drain when it comes to knowledge and experience in the courtroom."
Tom Hogan, a former district attorney in Pennsylvania and federal prosecutor, is now studying prosecutors in the 100 largest U.S. cities as part of his work toward a master's degree in criminology at the University of Pennsylvania.
"Your average prosecutor's office," he said, "even when fully staffed, is just barely keeping up with the caseload."
Contract it out
Gardner is now spending vastly less on lawyers: Total attorney payroll has dropped 39% to $2.6 million from $4.3 million in 2010. But she spends far more than she is budgeted on contracts with outside firms.
In 2018, her office budget was $20,000 for legal services. Gardner spent $137,000. In 2020, the budget was again $20,000; she spent $290,000. The Clayton law firm Capes Sokol has collected more than $275,000 over the past year in defense of her office, over public document, office spending and employment discrimination cases, among others. And it paid the St. Louis law firm Brown & James about $150,000 to defend against a lawsuit that blocked spending on legal bills over the investigation into former Gov. Eric Greitens.
So far this year, she has won approval to transfer at least $500,000 from her salary budget to cover legal and professional services, according to records from the Comptroller's office.
Gardner is spending salary money on public relations, counseling in diversion programs and for a liaison with city police, totaling more than $20,000 per month.
The contracts show that paid consultants include Hawk, Gardner's part-time spokeswoman, who earns $7,500 a month, and Maurice Foxworth, a Gardner political campaign worker and business consultant since 2017 who makes $5,000 a month for "organizational re-structuring, budget development" and other services. Gardner is rarely seen in public without Foxworth at her side.
Also, for nearly two years, retired Missouri Highway Patrol Capt. Ron Johnson has earned $5,000 monthly as Gardner's liaison with the St. Louis Metropolitan Police Department. When Gardner hired him, she said his services were needed to combat "divisive rhetoric" in the community and show "that we continue to work with law enforcement daily."
'A learning curve'
Johnson said relations between the two public safety offices are improving. Gardner and St. Louis police Chief John Hayden didn't meet before. Now they do, up to two times a month, Johnson said.
U.S. law enforcement is in a schism between traditional and progressive prosecuting approaches, Johnson said.
"It's been a learning curve for both sides," Johnson said. "There's been that divide, based on change."
Johnson believes relations between the managers of the two offices are better, but said there is work to do to get a feeling of cooperation to trickle down to the police officers.
The presidents of both St. Louis police officer organizations said many rank-and-file officers are frustrated with Gardner's office over what they say are unreasonable expectations for evidence required to file charges.
"The circuit attorney in the past, when I was taking cases, would say, 'You're missing this, next time make sure you get that,' giving officers a roadmap," said Sgt. Donnell Walters, president of the Ethical Society of Police. "A lot of officers have left the department because they do not understand what exactly her office stands for or what her office is doing."
Jay Schroeder, president of the St. Louis Police Officers Association said the Circuit Attorney office's turnover and inexperience, among other issues, has hurt the working relationship between prosecutors and police.
"In the last five years, since that office has turned over, there is no relationship there between the policemen and the prosecutors," he said. "It almost seems more adversarial — the prosecutor to the policeman — than it really ever has been."
'Trials can't go'
Gardner's office claims a felony conviction rate of more than 90%, but has declined to explain its calculation. Circuit court data, however, presents a different picture: In 2019, the year before the pandemic hamstrung courts, the court system cleared fewer than 2,000 cases, suspects pleaded guilty in 1,100 and Gardner dropped 600 cases.
In comparison, in 2016, Joyce's final year, almost 3,000 cases were cleared, with 2,300 guilty pleas and just 400 cases dropped.
St. Louis University law professor and defense lawyer Susan McGraugh said Gardner's management of the office's criminal docket has stopped cases from moving forward.
"There is no way to work around the fact that they're not doing the work on their end," said McGraugh, who previously supported Gardner. "It makes everything stop. We've seen that trials can't go, pleas can't go and preliminary hearings can't go because of the inability of the circuit attorney to properly manage their caseload."
McGraugh said the loss of experienced prosecutors puts defendants, judges and the public at a disadvantage.
"When you lose all your senior people, all you have is young attorneys coming in," McGraugh said. "They can't train themselves, right? They should not be trying serious cases. And they don't know how to administer a large prosecuting attorney's office."
This summer, three murder cases were dismissed within one week, in part because of absent or unprepared prosecutors. Gardner's office had assigned one assistant prosecutor about 30 cases, including some of the city's highest-profile felony cases, after she started maternity leave. That assistant prosecutor then resigned.
An assistant prosecutor promised Washington-Cobb the office wouldn't cut such a deal, she said.
But, before that case could be resolved, that assistant prosecutor quit for another job.
Editor's note: This story has been updated to correct Rachel Smith's employment.
See what police officers, teachers, elected officials and other government workers make. Our database includes salary information for the stat…