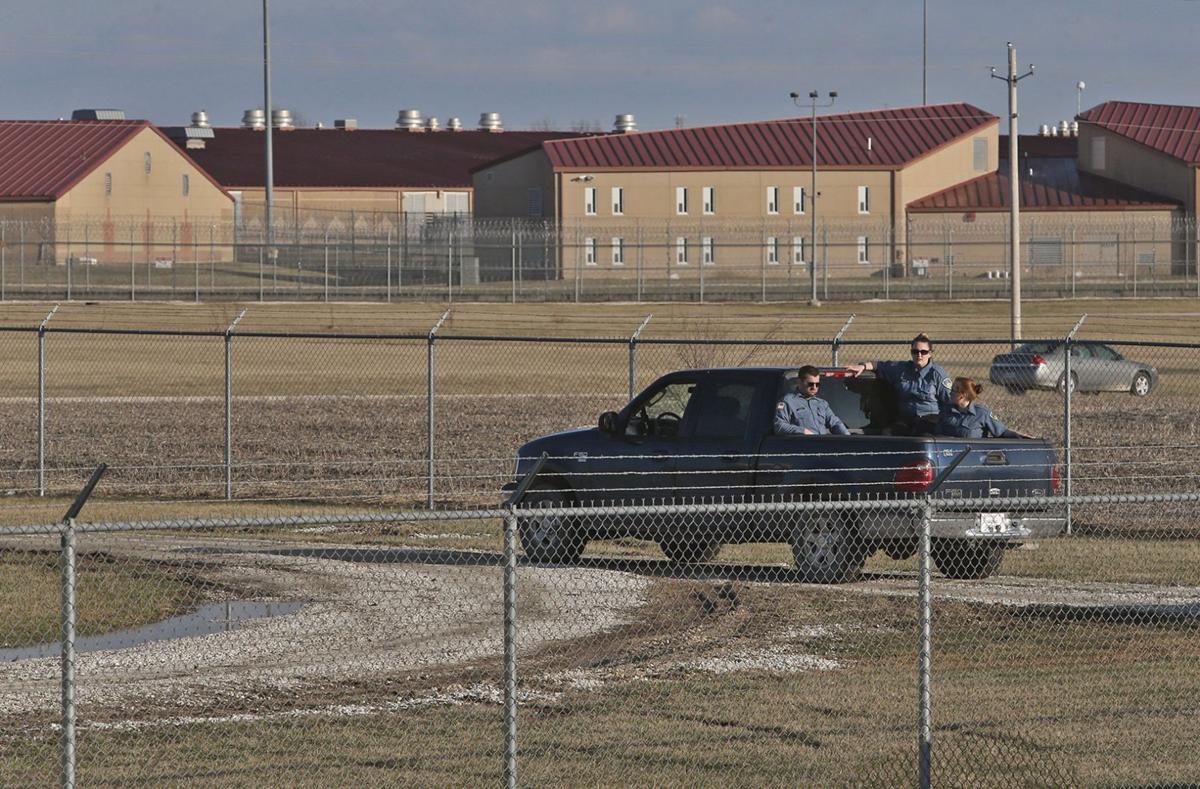 JEFFERSON CITY — A surge of inmate deaths this month related to the coronavirus has led to renewed calls on the state to take additional steps to protect Missouri's prison population.
In all, 27 inmates and four Department of Corrections staffers have died from complications of COVID-19, a spokeswoman reported Monday. At least 17 inmate deaths and two staff deaths have been recorded this month.
John Ammann, a professor emeritus of law at St. Louis University and a member of the school's legal clinic, is among those who have pushed for the release of some prisoners during the pandemic. He said Tuesday he has requested a meeting with Gov. Mike Parson's general counsel, but one has yet to be scheduled.
He said advocates are pushing for the release of inmates within two groups: people already scheduled for parole, and elderly and at-risk people who have already served "substantial parts of their sentences," Ammann said.
Keeping them incarcerated "just puts them and everyone else at risk," Ammann said.
"We're not pushing for any blanket release," he said. "The circumstances for each case matter."
Corrections spokeswoman Karen Pojmann said most of the inmates who died were over 60 and all but two had other "serious medical conditions."
"COVID was not necessarily the cause of death in most of the offender cases," she said, "but the deaths are classified as COVID-related because these patients had COVID at some point.
"Co-morbidities included end-stage renal disease, cancer, cardiac disease, pulmonary disease (COPD), thyroid disease, stroke, diabetes and Parkinson's disease," she said.
The update on inmate deaths followed the temporary shutdown of the department's COVID-19 data dashboard due to technical difficulties, Pojmann said. The dashboard had reported cases by facility and was updated regularly.
"We're expecting the problems to be fixed by Wednesday, but it (the dashboard) probably won't be live until after Thanksgiving," Pojmann said.
The Department of Corrections has not released other information on offenders who have died, including names, age or age range, and the facility where they were incarcerated.
"We aren't releasing identifying information," Pojmann said. "We report deaths in custody, but, in the interest of protecting the privacy of the offenders and their families, we don't report the cause of death."
But Pojmann said Monday that 20 of the deceased inmates "ranged in age from 63 to 91. They had been housed at 11 different facilities before hospitalization."
The department also provided some information on the deceased inmates' convictions.
Pojmann said 15 of the dead inmates had been convicted of sex offenses, "including child molestation, rape, forcible sodomy, sexual abuse, child pornography and the use of a child in sexual performance."
She said three offenders had murder convictions, while other convictions included kidnapping, assault, burglary and robbery.
Pojmann said Tuesday that five of the dead inmates were convicted of nonviolent crimes: burglary and driving while intoxicated.
All of the 27 inmates who died were men, she said.
Pojmann said Monday there were 763 active COVID-19 cases among offenders incarcerated across 20 Missouri prisons, and 218 among prison staff.
That is down from late October, when there were 949 active cases among offenders and 364 among employees, the Post-Dispatch reported Oct. 23.
At the time, there had been five inmate deaths since the start of the pandemic, and two staff deaths.