ST. LOUIS — For Ben Polson, becoming a St. Louis firefighter was like coming home.
Polson had earned an MBA, completed a law degree and spent years working in the Colorado mountains as a ski instructor. But in 2019, he jumped at the chance to follow the path of his dad, retired St. Louis fire Capt. James Polson, with a spot in the St. Louis Fire Academy.
James Polson told the Post-Dispatch on Friday he was proud of his son for following him into a career of service.
"He really was just a great kid," James Polson said. "He just liked helping people. He liked to help people and fish."
Ben Polson, 33, was killed in the line of duty Thursday as he searched for victims in a large north St. Louis house fire. The top of the burning, derelict building collapsed, burying him in the rubble.
ST. LOUIS (AP) — A St. Louis firefighter died Thursday and another was injured after a large…
His friends and family describe Polson as a man proud of his new career, his south city roots and his dance skills. Polson loved his family and lifelong friends, fishing trips, cheap beer and befriending a stranger, those close to him say.
Close friend Josh Arras met Polson when both were in the second grade at St. Raphael the Archangel elementary school in south St. Louis, where Polson's mother, Sue Polson, is a teacher.
Polson always was surrounded by firefighters through his father, whom he always admired, Arras said. The father and son often would take fishing trips.
"He was just naturally smart and good at school, but I think becoming a firefighter was always in the back of his head," Arras said. "When we were kids even, he was always in St. Louis Fire hats and jackets."
Arras remembers when their class picked their religious names for Catholic confirmation, Polson chose Florian, the patron saint of firefighters.
'Very genuine person'
"Since we were kids, he was a very genuine person," Arras said. "But whoever he was with, he made you feel like a special person, like a true friend."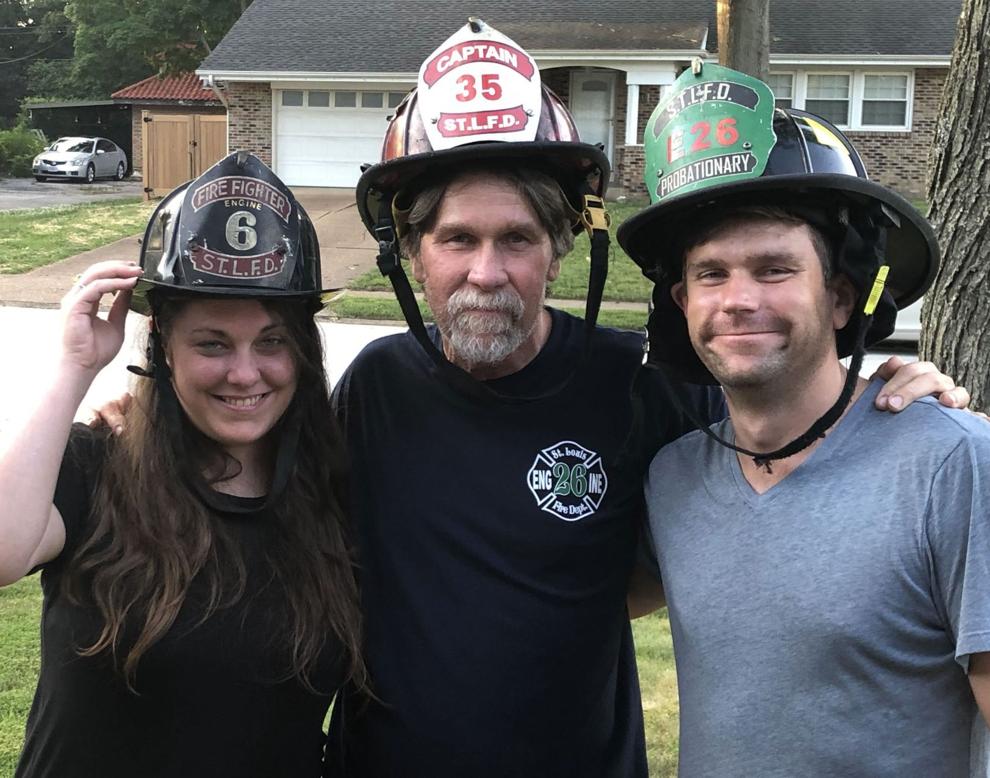 Polson also was the life of the party, even in middle school and high school, where he'd get into a dance battle whenever he got the chance, said his longtime friend Dan Barraco. He met Polson when they were 12.
"We would always egg him on," Barraco said. "He would act shy like, 'No, you guys,' but then be moonwalking into the middle of the circle."
Barraco and Polson played hockey together and were coached as kids by current St. Louis fire Chief Dennis Jenkerson, Barraco said.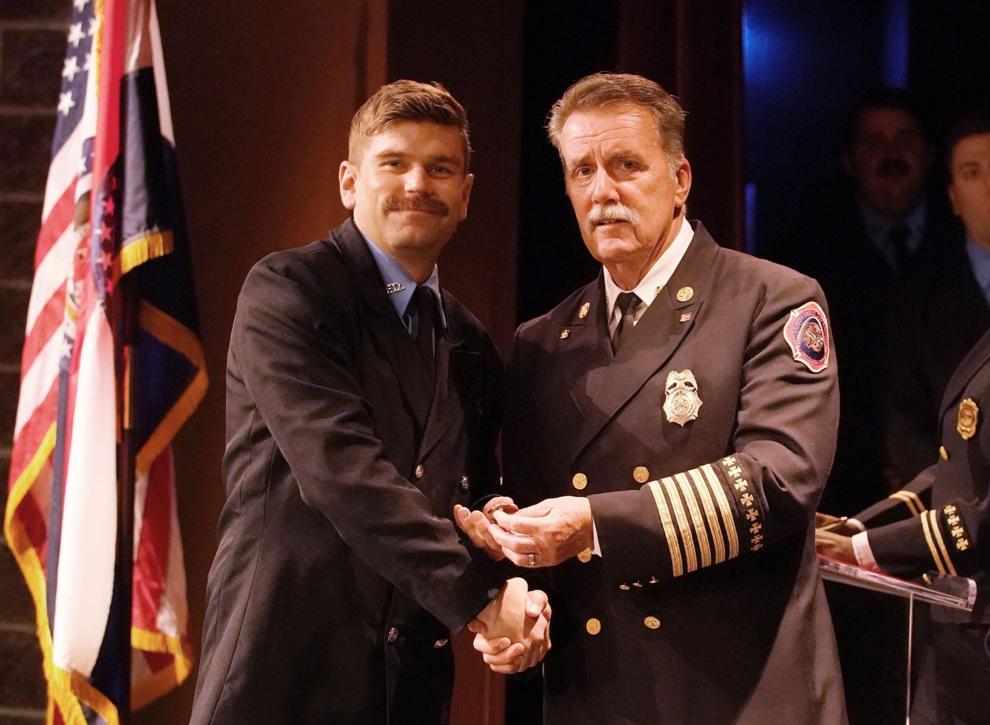 Polson transferred to St. John Vianney High School as a sophomore where he was on the hockey team with Barraco for three years.
"One day, he came over to my parents' house and pretty much never left," Barraco said. "He was basically like a sibling. My mom and dad considered him one of their own."
In high school, Polson was a member of the National Honor Society and Lettermen's Club, according to the school. He graduated in 2007 and went on to attend Missouri State University and earned a bachelor's degree in economics.
"He was always book smart and did well in school, so I think he just kept doing it," said Barraco, who also was Polson's roommate for years through and after college.
After getting his undergraduate degree, Polson attended Drury University, where he got an MBA and then graduated from law school at the University of Missouri-Kansas City, according to the schools and his friends.
On the move
While trying to pass the bar exam, Polson took a break and moved to Vail, Colorado, to work as a ski instructor.
"He always loved to ski, so he packed up the U-Haul to go to Vail and loved it," Barraco said, adding that Polson would joke he planned to start up a law practice for skiers in a bind.
Barraco said he thought of Polson as a wild card who always followed his passions.
"He had all these accolades with a sentence of letters after his name, but you couldn't find anybody who cared less about that," Barraco said.
Polson decided to leave Colorado and return to his hometown when a spot opened up for him at the St. Louis Fire Academy after years on the waiting list.
"Ben was south city through and through, so I'm not surprised he came back," Barraco said.
"I remember him saying some of his classmates were giving him a hard time when they found out he had a law degree," his friend, Arras said, laughing. "Like, where did you come from?"
Firefighters who trained with Polson who spoke to the Post-Dispatch on Friday said Polson excelled at both the physical and mental parts of the job and was widely liked in Engine House 13, where he worked in the city's Hamilton Heights neighborhood.
Through the changes in his career, his friends said Polson always was a dedicated friend.
Arras said Polson pulled strings to get off work and drove 15 hours each way to be a groomsman in his wedding.
"He told me at the time: 'I don't know how I'm going to do it, but I wouldn't miss it for the world,'" Arras said.
True to form, Polson started at least one dance battle during the reception.
"I wish I could be there for him for his wedding," Arras said Friday. "But it's killing me now knowing it's never going to happen."
Barraco remembers Polson visiting his mom after his father's death last year and attending the funeral with their St. John Vianney High School hockey bag, his St. Louis firefighter jacket and a pack of beer in his car trunk.
Another friend, John Sandner said his brother, Michael, was good friends with Polson for years. When Michael died in 2010, Sandner remembered Polson coming to the funeral with friends to show support.
"Ben always showed up," Sandner said. "St. Louis, the community, the firefighters, his friends and family, they lost a good one."
Proud moment
His friends said one of Polson's proudest moments was when he completed the academy and became a St. Louis firefighter in March 2020.
His father placed the firemen's badge on his son at graduation.
"He grew a fireman's mustache in training, and that day, he looked just like his dad," Barraco said.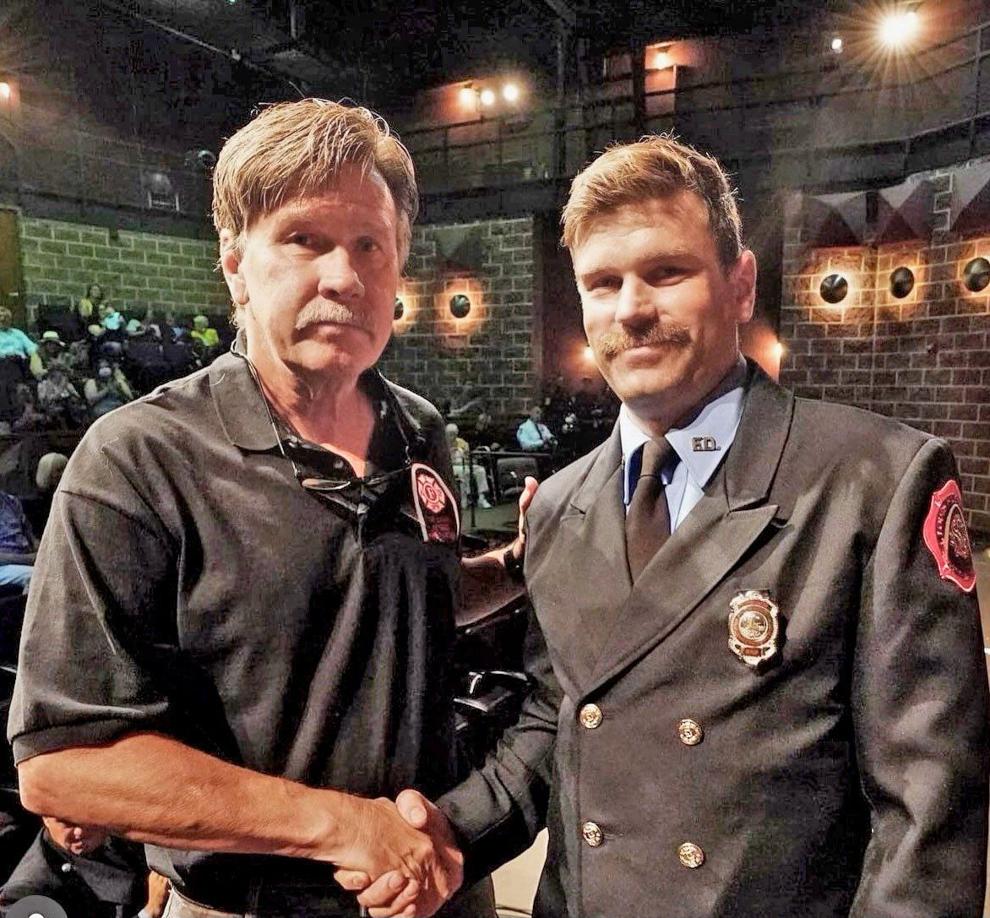 Ben Polson was with a team of firefighters on the second floor of a home at 5971 Cote Brilliante Avenue trying to put out the flames. The firefighters turned back when the flames got too intense, said St. Louis fire Chief Jenkerson.
Two other firefighters, whose names have not been released, were treated for minor injuries and released from a hospital.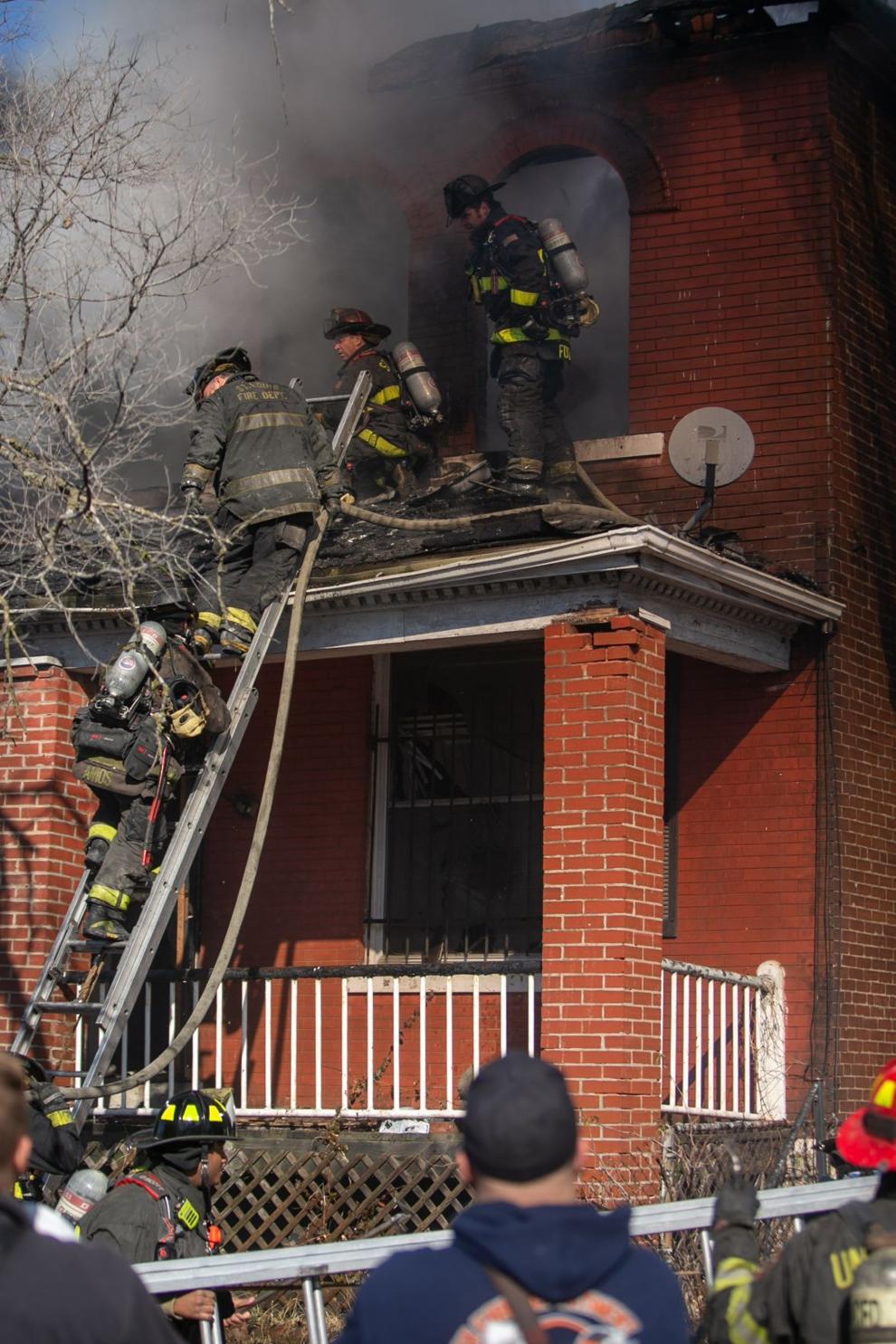 "There's no words to describe what the feeling is right now amongst the St. Louis Fire Department," said a visibly emotional Jenkerson of the man he coached as a kid, shortly after the collapse. "The fire department is a huge family. There's a lot of relationships on the inside that are involved here from sons to fathers. This kind of event weighs tremendously heavy on the entire department."
Polson's childhood friend, Barraco, said when he heard rumors that his oldest friend was injured in the collapse Thursday, it didn't feel real.
"I called his cellphone and he didn't answer," he said. "I didn't want to believe it. I've been talking to his friends all day today, and I still don't ... He died trying to help someone else."