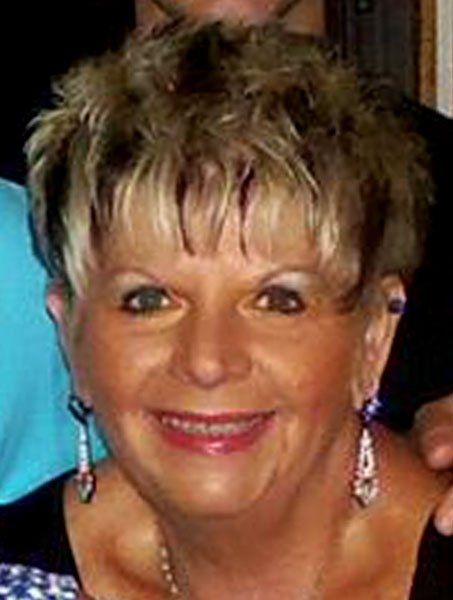 ST. LOUIS COUNTY • The Ferguson court clerk who was fired over racist emails that surfaced during a Justice Department investigation now has a job with another north St. Louis County municipal court.
Mary Ann Twitty's new job is in Vinita Park, a city of only 1,880 people just a few communities southwest of Ferguson.
Mayor James McGee said Twitty is working part time, assisting the full-time clerk with all the demands of the municipal court reform measure that takes effect Aug. 28.
As news of the hiring spread Friday, many were incredulous that the city would pick a woman who became the face of all that was wrong with the municipal court operations in Ferguson and elsewhere.
Twitty and former Judge Ronald Brockmeyer were criticized by Justice Department investigators for running a court that trampled on people's rights and focused on revenue rather than administration of justice.
Brockmeyer not only resigned from Ferguson's court in the wake of the DOJ investigation, but also from his positions in five other municipalities — including as prosecutor in Vinita Park.
The municipal court reform legislation was, in fact, driven largely by the problems found in Ferguson's court. An ongoing Post-Dispatch investigation revealed many of the same abuses throughout St. Louis County's 81 municipal courts.
She called Twitty's hiring a slap in the face to everyone who is trying to fix a broken St. Louis County criminal justice system, adding, "I am just flabbergasted that it's in another black community like Vinita Park, just down the street."
But McGee said Friday that he was drawn to Twitty's 20 years of experience as a court clerk — and not worried about the problems the Justice Department cited, because he interviewed Twitty and found her "remorseful."
"She made a mistake," he said. "Does she have to pay for that mistake for the rest of her life?"
McGee said most of Twitty's work is organizing files and doing other administrative tasks. She works several days a week, making $14 an hour.
"I understand the controversies out there but I have to look out for my city," he said. "So far she's been giving us excellent advice."
Among them was an email that Twitty forwarded to Mudd and Henke of "insensitive one liners" that referenced a Muslim clothing store, floods in Pakistan and pedophilia. Twitty also sent a photo of a bare-chested group of dancing women, apparently in Africa, with the caption, "Michelle Obama's High School Reunion" and a photo that depicted the president as a chimpanzee.
A team sent by the Missouri Supreme Court to overhaul Ferguson's court noted many problems were solved with the departures of Twitty and Brockmeyer.
"That's mind-boggling," said Zaki Baruti, president of Universal African People and a member of the Justice for Michael Brown coalition, upon learning of Twitty's new position. "It says the people who made that decision are out of tune with today's issues."
Bynes said it showed the so-called "muni hop" or "muni shuffle" is alive and well — the culture in which a police officer or employee is fired by one municipality only to be hired by another, usually at a lower salary.
"This just shows that as much work is going into reforming Ferguson, the much larger elephant in the room is dealing with the larger St. Louis County municipal system," she said.