Having a corpse is ideal for prosecutors filing murder charges, of course. But St. Louis County Prosecuting Attorney Wesley Bell filed charges Friday against a man for murdering his wife — and she is still missing.
It's called a "no-body murder case," and as one former prosecutor from Missouri once told a judge in a court brief: "No body, no problem."
Every year in the United States, six to a dozen murder cases are filed even though the victim's body hasn't been found. These instances are on the rise, with advances in forensic science such as DNA and fingerprinting.
Tad DiBiase, a former federal prosecutor in Washington, tracks such cases nationwide and has compiled a list of 533 since the early 1800s.
One of the earliest, from December 1857, happened in St. Louis County. George H. Lamb drowned his wife in the Mississippi River. The chief evidence was Lamb's confession, in which he detailed holding her head underwater and weighing her down with stones.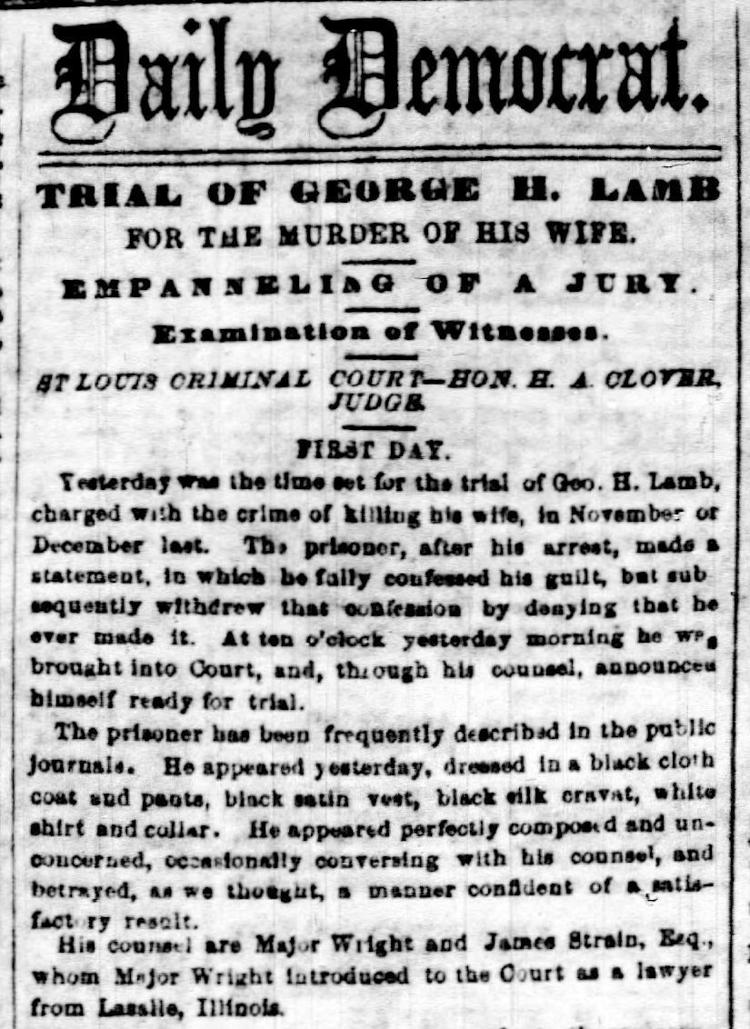 A summary of the case, when it came before the Missouri Supreme Court, said, "The production of the dead body is not always indispensable in cases of capital murder. The death may be inferred from circumstances."
DiBiase said the conviction rate at trial for "no-body" murder cases is 88% —that's higher than the 70% conviction rate for all homicide trials.
"That might seem counterintuitive," that cases without bodies have higher conviction rates, but DiBiase said it probably stems from the fact that prosecutors working without a corpse take only the strongest cases to trial.
In order for a case to proceed, courts require "corpus delicti," or concrete evidence that a crime happened. Without a body, what else can stand in for that burden?
DiBiase said history shows that confessions, circumstantial evidence and DNA evidence, especially large amounts of blood, have all been enough for convictions.
Prosecutors have won murder convictions with circumstantial evidence such as: a witness seeing the suspect carrying a large trunk or container that could hold a body; neighbors testifying they heard yelling and screaming; and proof that a victim previously had been abused by the suspect.
DiBiase prosecuted the second no-body murder case in Washington in 2006 and won a conviction. He said he has consulted on 40 such cases across the country.
On Friday, St. Louis County prosecutors charged Beau Rothwell of murdering his wife, Jennifer Rothwell, after finding carpet soaked in blood and bleach at the couple's home in the 12600 block of Northwinds Drive, north of Creve Coeur. Beau Rothwell, 28, reported his wife missing Tuesday night. Jennifer Rothwell, 28, has not been found.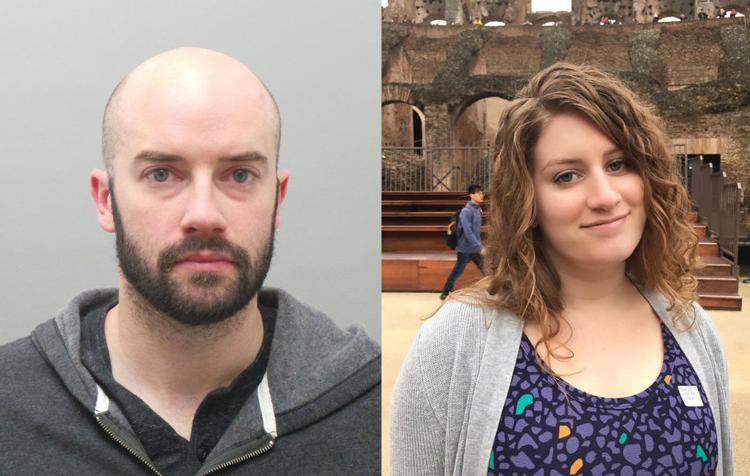 St. Louis County Prosecutor Wesley Bell said in a statement issued Friday that the police department's investigation led him to file the murder charge. He did not elaborate on the case, and wrote that he would not be answering any additional questions about it.
"Justice compels us to move forward," he wrote.
Morley Swingle, who was prosecuting attorney of Cape Girardeau County for 25 years and a former federal prosecutor, said the "corpus delicti" rule of law began in England after a man "confessed to a murder, was tried and hanged in Great Britain hundreds of years ago — and the victim turned up alive."
"They never wanted that to happen again," Swingle said.
The court's requirement for proof of a body lessened in the United States over the years, Swingle said, and prosecutors no longer need to have a body itself, but proof beyond a reasonable doubt that death occurred.
Swingle researched the history of no-body murder cases when he was deciding whether enough evidence existed to charge Clay Waller with murder in 2012. Waller's estranged wife, Jacque Sue Waller, had been missing for nearly a year but her body hadn't been found when Swingle file a murder charge.
Swingle said Waller, a former deputy sheriff, smiled broadly as police searched his house. "He thought he'd get away with it and we'd never find the body," Swingle said.
In a crawl space of Waller's home, FBI Special Agent Brian Ritter found a rolled-up carpet soaked in blood. DNA confirmed it was the blood of Waller's wife, Swingle said, and the medical examiner said it appeared to be enough blood that the injury would have been fatal. Police also found surveillance video showing Clay Waller at a car wash pouring bleach on a fishing boat and scrubbing it clean.
In a legal brief titled "No body, no problem," Swingle argued at Waller's preliminary hearing that there was sufficient evidence despite the lack of a corpse.
In the end, Swingle consulted with the woman's parents, and he offered a plea deal of 20 years in prison if Clay Waller would lead authorities to the body. He took the deal and led investigators to a sandbar on the Illinois side of the Mississippi River, where they dug and found her body.
In Swingle's tenure as prosecutor, he handled 107 homicide cases, only one without a body, he said.
"It is uncommon," he said. "Normally to meet the burden of proving a case of beyond a reasonable doubt, you do need to have a dead body."
In another Missouri murder case prosecuted without a body, Ralph Davis was convicted of killing his wife Susan, who disappeared from Columbia, Missouri, in 1986. Two years later, her vehicle was found in a storage locker after Ralph Davis fell behind in payments.
There was no body inside the locker, but her car — with shattered windows from a shotgun blast — had been a crime scene, complete with blood and bone fragments from a human skull.
With that evidence, coupled with testimony such as lies Ralph Davis told about her disappearance, he was convicted of murder. Missouri executed Ralph Davis in 1999.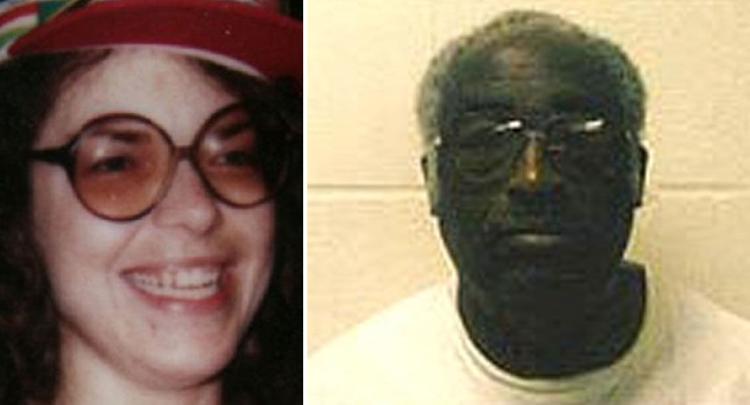 The Davis case was the first time the Missouri Supreme Court addressed DNA being admissible in court, Swingle said, and the first time DNA was used to prove a no-body murder case in Missouri. Authorities had tested her children's DNA to show the blood in the vehicle was Susan's blood.
Kim Bell covers breaking news for www.STLtoday.com and the St. Louis Post-Dispatch.
Editor's note: This article has been edited to correct that DiBiase prosecuted the second no-body murder case in Washington.
Blood found in home, car match that of Jennifer Rothwell. Authorities believe she was killed on Monday.