ST. LOUIS • The city's soaring homicide numbers and climbing rate of other crimes have left police commanders scrambling for solutions — and pointing fingers.
Chief Sam Dotson posted a blog entry Wednesday complaining that a St. Louis judge's leniency several years ago had set the stage for a recent murder. And Capt. Michael Sack, who heads the police crimes against persons division, says he is "frustrated" that prosecutors are issuing homicide charges in fewer than half of the cases his detectives present.
Dotson is expected to face potentially tough questions Thursday by the aldermanic Public Safety Committee.
The chief's comments were a renewal of his call for the St. Louis Circuit Court to establish an "armed offender docket," using specified judges to focus on gun possession cases that can be a precursor to more violence.
He cited the case of Rashad Edwards, who was charged July 2 with first-degree murder in killing of Cameron Wilson, 36, about 9 p.m. April 10 at an apartment in the 5700 block of Maple Avenue.
In 2010, Edwards then 17, was charged with unlawful use of a weapon, which carries a maximum penalty of four years in prison. Judge Margaret M. Neill sentenced him to two years of probation. In February 2014, Neill extended the probation to April 2017.
"A man might still be alive if Rashad Edwards hadn't drawn a judge who put him on probation," Dotson wrote in the blog. He complained of "a family losing a loved one to a crime committed by a person who had never faced life-changing consequences."
A court spokesman said Neill was prohibited as a judge from speaking out about a case.
There is no attorney listed for Edwards, and the public defender's office is not representing him at this time. However, Deputy District Defender Rick Kroeger noted Wednesday that Edwards had not been convicted of murder, only charged, and that any characterization of his guilt was premature.
"It's unfortunate that people equate charges with a conviction and think that because a charge has been issued, that means they automatically got the right guy," Kroeger said. "A lot of times, the police and the public believe the charges are what happened."
Circuit Attorney Jennifer Joyce's chief trial assistant, Beth Orwick, declined to comment on Dotson's blog, saying it involved a pending case.
"But we certainly understand the chief's frustration," she said. "It's disturbing. We've got a lot of gun violence, and everybody wants to find an easy solution. Our position is that everyone's got a role to play and we are doing all we can to work together with different stakeholders to get attention on gun violence."
Dotson offered the special docket as a "fix" that would "allow closer monitoring of outcomes, more accountability and, ultimately, safer neighborhoods."
But Thom Gross, a spokesman for the court, issued a statement calling the proposal an "unconstitutional punishment court." He wrote that judges had studied and debated the proposal at a meeting two years ago and rejected the idea for "constitutional and practical reasons."
"As a 'Get-tough-on-crime' slogan, it sounds great," Gross wrote in a prepared statement. "Crime-fighting ideas that sound good, but are unconstitutional, are actually bad ideas."
Sack said his detectives had taken 34 cases to Jennifer Joyce's Office as of June 30, and charges were issued in 16, about 47 percent.
Joyce's spokeswoman, Lauren Trager, disputed Sack's numbers while noting that her office was now sending prosecutors to homicide scenes to try to build stronger cases.
In the past eight years, Trager wrote in a statement, the overall homicide issue rate has ranged from 51 to 72 percent. As of July 2, Joyce's office issued charges against 20 defendants — about 62.5 percent — in homicides that took place this year.
Sack said the city police statistics followed FBI standards for counting homicides while the prosecutor counted some other crimes, such as involuntary manslaughter. "You're comparing apples to oranges," he said.
He said prosecutors were balking when there were claims of self-defense or "mutual combat" — making it difficult to tell who was the aggressor.
He said he was concerned about what kind of message the refusals sent to criminals.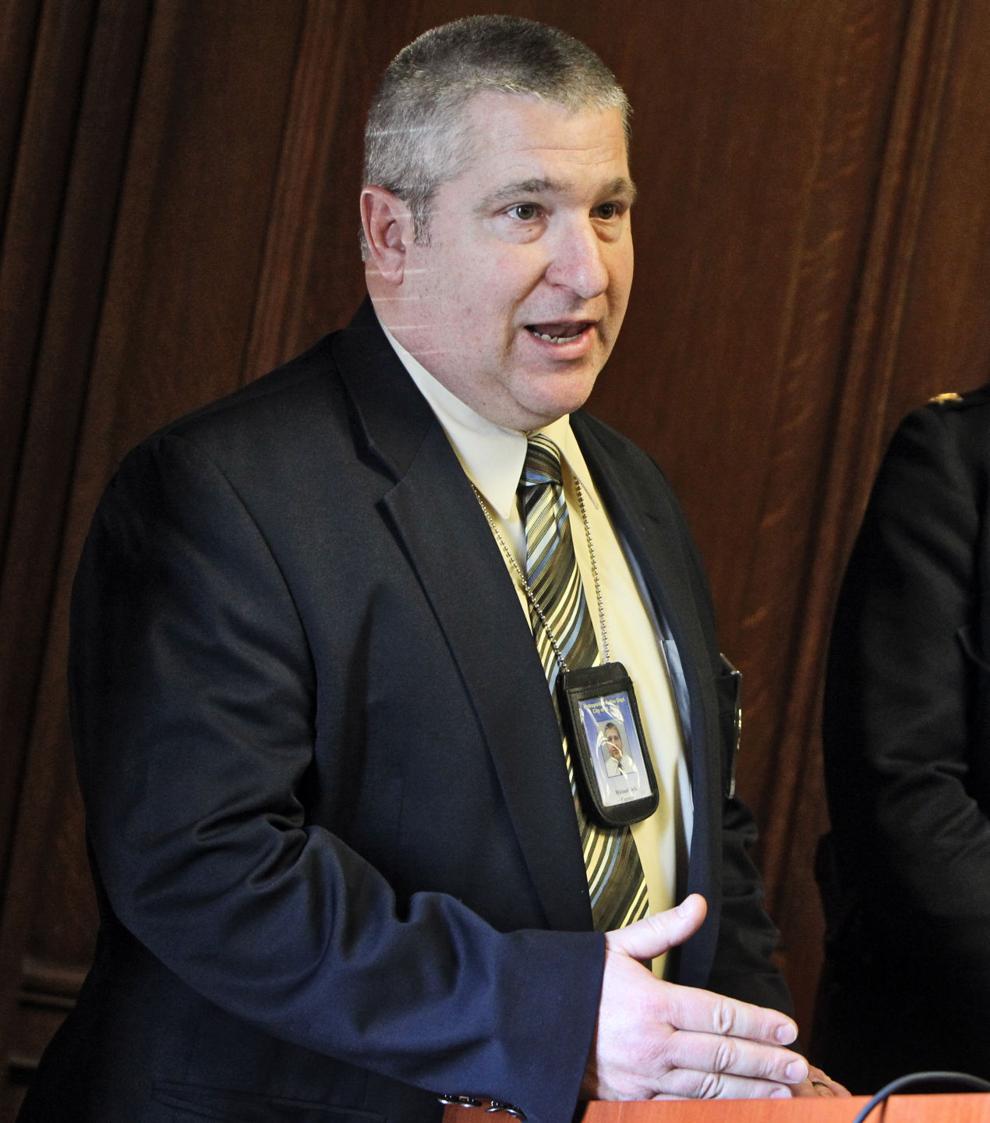 "It seems to embolden them to maintain that lifestyle," he said. "What's being learned is that you may not get caught, and that's certainly not the message we want to send.
"It would be nice to say we can charge every one of them, but that's unrealistic, but we want to be above where we're at now."
He also said it was not uncommon for an uncharged homicide suspect to become a homicide victim.
On June 2, police arrested Darius Collier in the murder of Christopher Howard, 23. Prosecutors took a warrant application under advisement, noting that Collier had acted in self-defense.
Detectives suspected that Collier intentionally brought a pistol to a meeting with Howard, believing that Howard was going to try to rob him, according to documents obtained by the Post-Dispatch. Collier was murdered June 29.
Joyce has said that reluctance among witnesses, and poor credibility of some of those who do come forward, present obstacles.
Said Sack: "The truth is, these things don't happen in front of upstanding citizens or professionals all the time. Our witnesses may lack credibility because of that, but they are being very brave about it and it's frustrating for investigators to see it get to the point of probable cause, and an officer is certain that it meets the threshold, but they're not always able to see it cross that line."
Orwick said she empathized with Sack's frustration but heard defense attorneys complain that Joyce's office issued too many cases. "So we think we are probably doing it right if we've got those things balanced," she said.
She added: "We tell victims, 'We got the right guy, but I can't press charges on my gut.' We have to know and prove it in a court of law. We can't just give it a shot. We've got to make sure we're doing the right thing."
Sack said he understood that the threshold was higher for attorneys to ensure an innocent person isn't convicted.
"But we can't keep doing what we've been doing, because what we're doing isn't working," he said. "We've got to find new ways to investigate and prosecute cases."
St. Louis officials have looked in on the No Violence Alliance program in Kansas City that focuses attention on potential criminals and is credited with reducing homicides there by more than 20 percent. Sack likes it but says it lacks a long-term track record and is manpower-intensive.