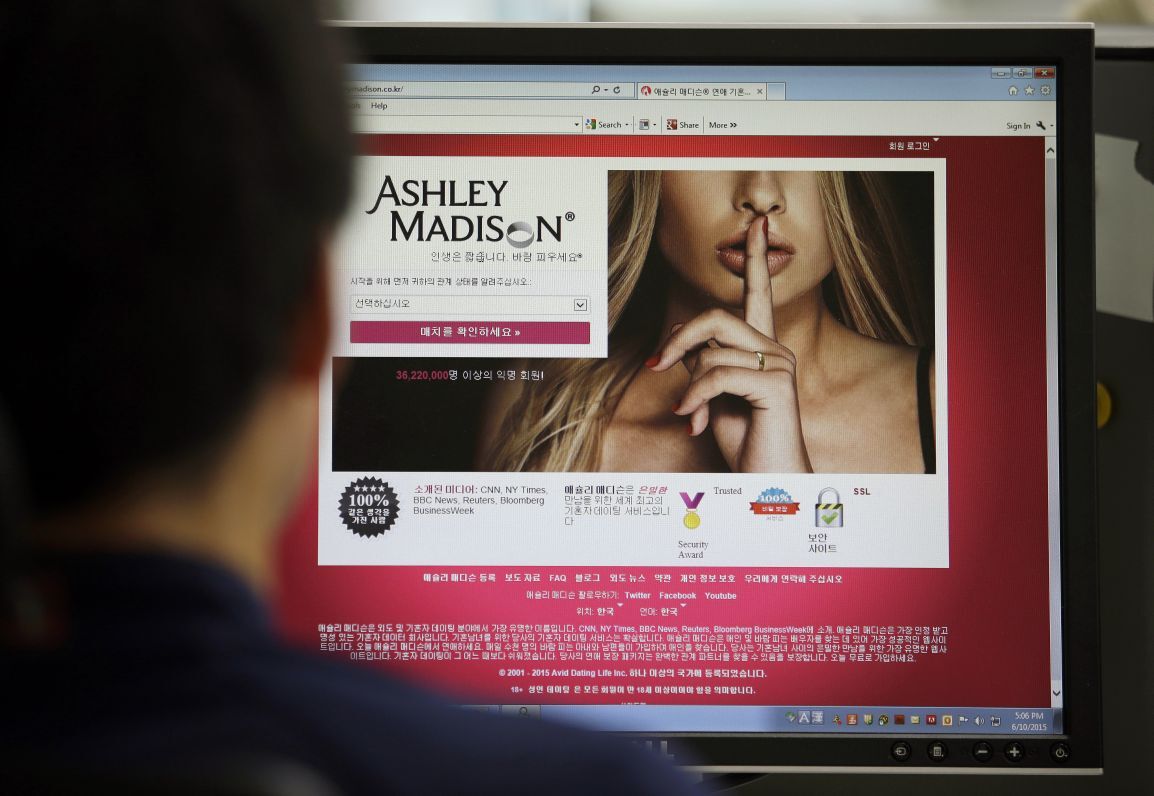 ST. LOUIS • Last summer's hacking of a website dedicated to arranging romantic infidelity led to angst, embarrassment, accusations and potentially complicated litigation that is all coming here.
Lawsuits filed across the country against Avid Life Media LLC, owner of AshleyMadison.com, are being consolidated in U.S. District Court in St. Louis.
Two dozen lawyers representing Avid and current or former clients met this week with District Judge John Ross. More listened in by phone as Ross scheduled a series of motions and told the attorneys he soon will pick leaders among them to streamline handling of the case.
One issue will be the continuing privacy of people who signed on to the site, whose slogan is: "Life is short. Have an affair." It has boasted of millions of clients, in 50 countries and every U.S. ZIP code.
Ross said lawyers would have to file motions by Feb. 15 to allow plaintiffs to continue using pseudonyms to press their cases. The company can then respond. Lawyers have until March 22 to file a consolidated class action complaint.
Robert A. Atkins, one of the lawyers for Avid Life, said that he expects that some of the 50 or so plaintiffs might drop out of the lawsuit if they have to reveal their real names. Roughly 40 filed as John or Jane Doe or some variation.
He also raised an issue of the difficulty of properly identifying plaintiffs, wondering whether some of them had used fake names when signing up.
And he said a clause in the users' agreement might put the lawsuit on hold while clients' claims are handled in arbitration in a venue of the company's choosing.
St. Louis attorney John Driscoll told Ross that plaintiffs' lawyers may need some limited information from the company before they proceed, so they know which clients were covered under what versions of user agreements. He said that the arbitration requirement didn't exist in the beginning, and he disputed whether it could be enforced against anyone.
Driscoll represents a woman from Maryland Heights who is among clients complaining that after quitting the service they paid extra to have their personal information removed but it was not done.
Last summer, hackers harvested data from the company, then released it online when the company refused to shut down the website. That stolen information included user names, emails, home addresses, messages and partial credit card information.
The results included efforts by some to publicly reveal names of Ashley Madison customers and purported blackmail attempts and suicides. The data also exposed some users' workplaces and password choices and inner workings of the hook-up system.
Besides complaints of breached personal information, some plaintiffs claim fraud, alleging — as some analysts have — that the hacked data showed tens of thousands of the site's profiles of women seeking flings were merely computer-generated "fembots." Those allegedly sent millions of messages to male customers in an attempt to garner more money.
The company has denied the claims about fembots, saying in August that the ratio of paying men to women active on the site was 1.2 to 1 in the first six months of 2015.
Avid Life, based in Toronto, has offered a reward of 500,000 Canadian dollars for information leading to the hackers, who have not been caught. It has also said that the website's rank have been growing despite the attack.