JEFFERSON CITY • An attorney for the family of Anthony Lamar Smith has moved to reopen a 2013 federal wrongful death lawsuit after recent revelations laid out in a report from the Missouri attorney general's office.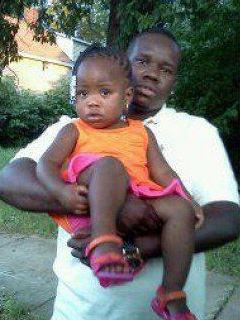 Attorney Albert S. Watkins, who represents Smith's daughter, asked U.S. District Judge Jean Hamilton on Monday to reopen discovery in the case after an independent report stated that former Attorney General Chris Koster's administration improperly withheld DNA evidence during negotiations.
St. Louis police officer Jason Stockley shot and killed Smith following a pursuit in 2011. Smith's family settled the wrongful death lawsuit in 2013 for $900,000.
Independent investigator Hal A. Goldsmith, at the request of Attorney General Josh Hawley, published a report this month which concluded the attorney general's office, which represented police in the civil case, improperly withheld lab reports showing Stockley's DNA was the only DNA found on a gun recovered from Smith's car.
That evidence could've helped Smith's family secure a higher settlement, Watkins has said. Goldsmith noted that the defense should have produced the reports, especially after an order from Hamilton in 2013.
"The integrity of our federal courts is under siege," Watkins said in a statement Monday.
Watkins said the purpose of the discovery request was to find out who had access to the lab reports, why they were withheld, and when the state obtained the reports.
Hawley argues that because Stockley and a former representative of the Board of Police Commissioners have not signed a waiver, issuing the full report would violate attorney-client privilege.
Watkins also asked Hamilton to impose sanctions on the defense for withholding the evidence.