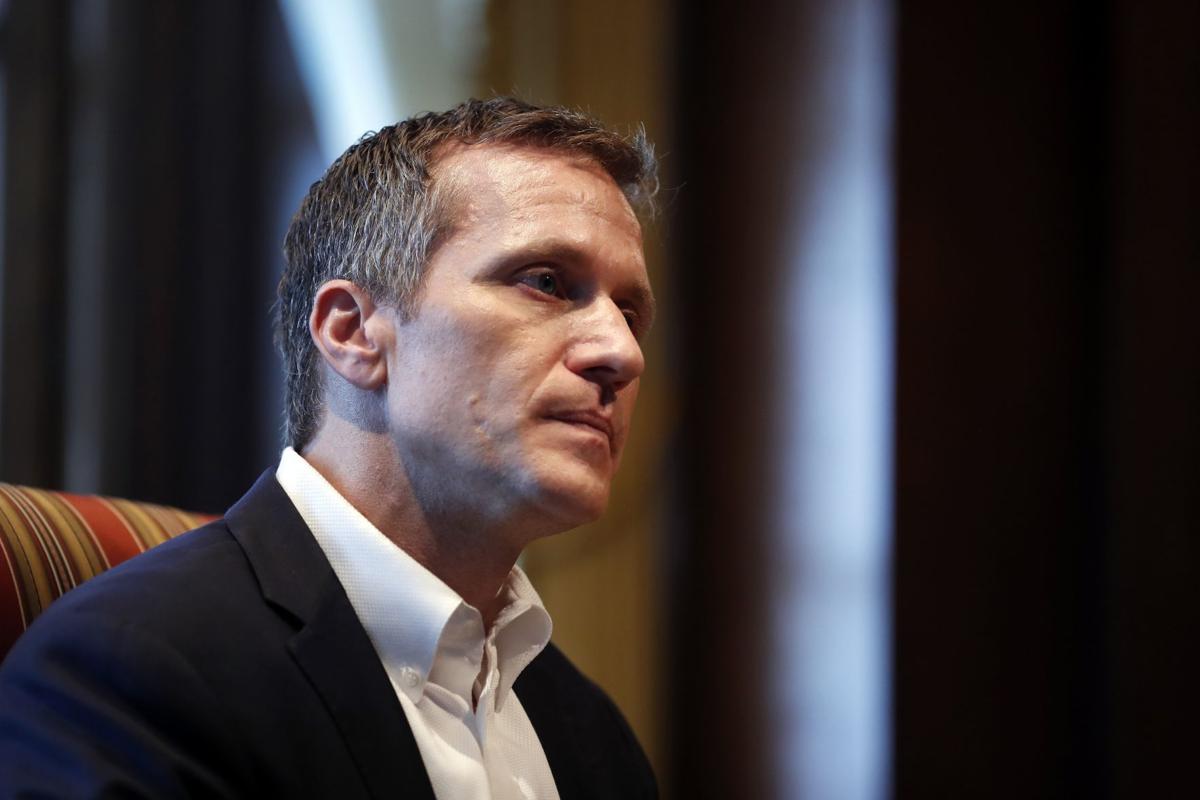 JEFFERSON CITY • Two attorneys suing Gov. Eric Greitens over his use of the text-message deleting smartphone app Confide are seeking a cache of information from New York City-based Confide Inc.
St. Louis County attorney Mark Pedroli, who represents Ben Sansone of the Sunshine Project, on Friday issued a subpoena to the company. Pedroli wants any account information tied to 15 phone numbers; Greitens' username, "Er Robert;" Greitens' personal email; and any information connected to the governor.mo.gov website.
The attorneys want, among other information, names, methods of payment, account history, IP history logs, documents, communications, digital files, metadata, profile information and dates of account creation and deletion.
Among the people with phone numbers listed are Greitens, deputy chief of staff Nicholas Maddux, press secretary Parker Briden and former deputy chief of staff Caleb Jones.
Pedroli sued Greitens' administration in December after it denied part of his open records request, which sought, in part, communications made using the app. Open records advocates have said use of the app may violate Missouri's records retention laws.
Pedroli said his ultimate objective through the subpoena and the discovery process in general is to retrieve at least some of the communications made using the app.
"That's the objective — restoration of the communications," he said, adding that the state should "join in the effort." Greitens' team has argued messages sent using the app were transitory in nature and did not discuss substantive public business.
If that is the case, Pedroli said it would be in Greitens' best interest to "clear up, once and for all, the nature of the messages.
"The office of governor should want to, if they can, get these messages back," he added.
Jon Brod, co-founder and president of Confide, told the Post-Dispatch Friday that he was unaware of the subpoena. He did not respond to a follow-up email asking if it was possible to retrieve text messages sent using the app.
The Kansas City Star revealed in December that Greitens and several members of his inner circle use the app. A subsequent inquiry by Attorney General Josh Hawley, a Republican, found no evidence of wrongdoing by the governor's team — but investigators relied heavily on staff testimony, did not interview Greitens and did not retrieve any of the text messages in question.
Greitens' attorney Robert M. Thompson said the governor's office complied with attorney Ben Sansone's records request to the extent it could. He said providing cellphone numbers of staff who downloaded the app raised safety concerns, and he said the nature of the Confide app means there was no record of messages.
Thompson, of the Bryan Cave Leighton Paisner law firm, said that officials "can't produce what does not exist."
Thompson also said Sansone doesn't have standing to allege potential violations of records-retention laws. He said those concerns should go to the attorney general, prosecutors or other elected officials to enforce.
Pedroli told the judge that governor's office staff "made a premeditated decision to destroy" documents, and in court filings he argued the office should have attempted to recover the messages from Confide.
Beetem did not indicate when he would rule on the motion to dismiss.(tncms-asset)6e2e42c8-faf6-11e7-9560-00163ec2aa77[0](/tncms-asset)
Greitens also is defending himself against felony invasion of privacy charges in St. Louis and faces a second probe by Hawley into whether he illegally used assets from his former charity to boost his career as a politician and author.
A special Missouri House committee investigating Greitens is set to release a report this week, which could trigger impeachment proceedings.
The Associated Press contributed to this report.