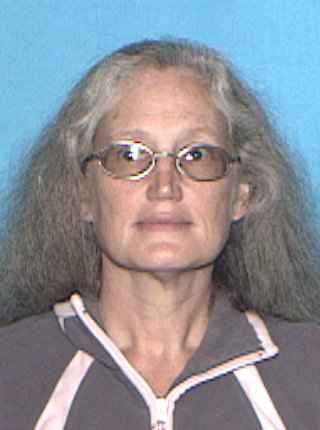 STE. GENEVIEVE COUNTY • Authorities in Ste. Genevieve County are looking for a woman who went missing early Tuesday morning from her home in the northern part of the county.
Lynn Marie Messer, 52, walked away from her 300-acre farm in the 6300 block of Route DD, and an endangered person advisory was issued Tuesday night by the Missouri Highway Patrol.  Family members realized she was missing at about 4 a.m., police said.
The patrol said that Messer has a broken right toe and does not have her walking boot with her. Her purse, cell phone and other personal items were left at the home. She has a history of depression and evidence at the scene indicates she may be in personal danger, the patrol said, though they didn't provide more details.
Messer is white, five feet two inches tall, 150 pounds, with blonde hair, green eyes, and a fair complexion. Authorities don't know what she was wearing.
Search and rescue teams from the St. Louis area were helping St. Genevieve County authorities the search late Tuesday night.
Anyone who may have seen her is asked to call police or the Ste. Genevieve County Sheriff's Office at 573-883-5215.