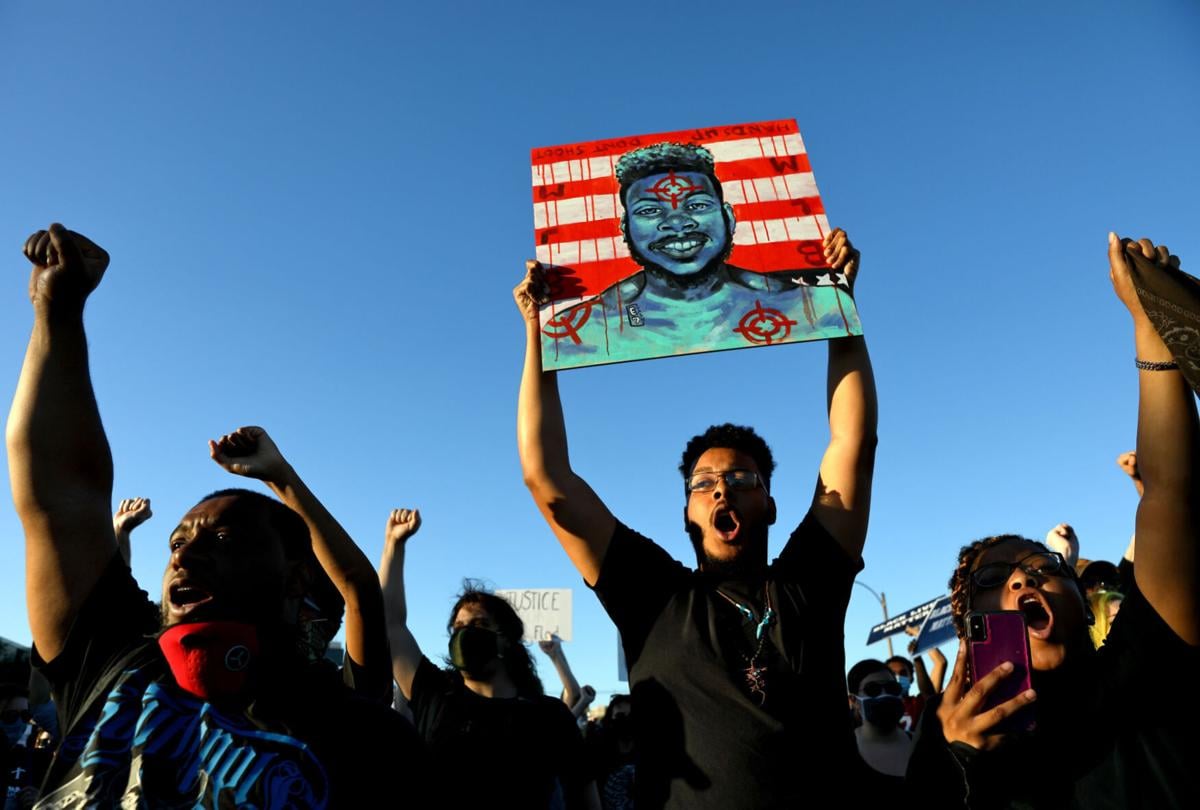 JEFFERSON CITY — The Missouri Senate gave initial approval Tuesday to a ban on police chokeholds like the one used to kill George Floyd in Minnesota.
Under a police reform plan initially sponsored by Sen. Brian Williams, D-University City, chokeholds would be prohibited and officers would be barred from having "sexual conduct" with someone they've detained or who is being held in jail.
The package of proposed laws was earlier combined with a Republican initiative to lift the residency requirement for members of the Kansas City Police Department, giving it some added support as it moves through the GOP-controlled Legislature.
"Building support (for police) in the community should not be partisan," Williams said.
The legislation in Missouri is part of a wave of reforms that have surfaced in response to protests over police killings and racial unrest.
According to The Marshall Project and data obtained by the National Conference of State Legislatures, Connecticut, Colorado, Iowa and New York have endorsed changes such as prohibitions on chokeholds, limits on the use of excessive force and additional protections for protesters.
Williams had sought to have his proposal debated last year when Gov. Mike Parson called lawmakers back to the Capitol for a special session on crime in the wake of nationwide protests over Floyd's death. Floyd died after he was pinned to the ground with a Minneapolis officer's knee on his neck for nearly nine minutes.
But Parson and Republicans in the House and Senate kept the scope of the special session limited to a new law lifting the residency requirement for the understaffed St. Louis Metropolitan Police Department in an attempt to increase the recruiting pool.
Kansas City Democrats opposed ending the residency requirements for their officers, saying police should live in the city.
"We need officers who care about the community they serve," said Sen. Barbara Washington, D-Kansas City.
The initial proposal would have required police to live within 60 miles of their headquarters, meaning some could live and pay taxes in neighboring Kansas.
Following hours of negotiations, Democrats were able to move the boundary to within 30 miles of the city border, and only in Missouri.
Senate President Dave Schatz, R-Sullivan, disagreed with the idea that officers couldn't live in Kansas, saying the important issue is having quality employees, no matter where they reside.
Another provision in the overall package sponsored by Sen. Tony Luetkemeyer, R-Parkville, seeks to improve background checks on officers in an attempt to stop officers who leave one department for misconduct from being hired in a neighboring jurisdiction.
Sen. Karla May, D-St. Louis, attached an amendment to the legislation designed to help police officers pursue mental health treatment if they are suicidal.
"This is the moment we must meet: Addressing the mental health crisis affecting our peace officers," said May.
The package needs one more formal vote in the Senate before moving to the House for further debate.