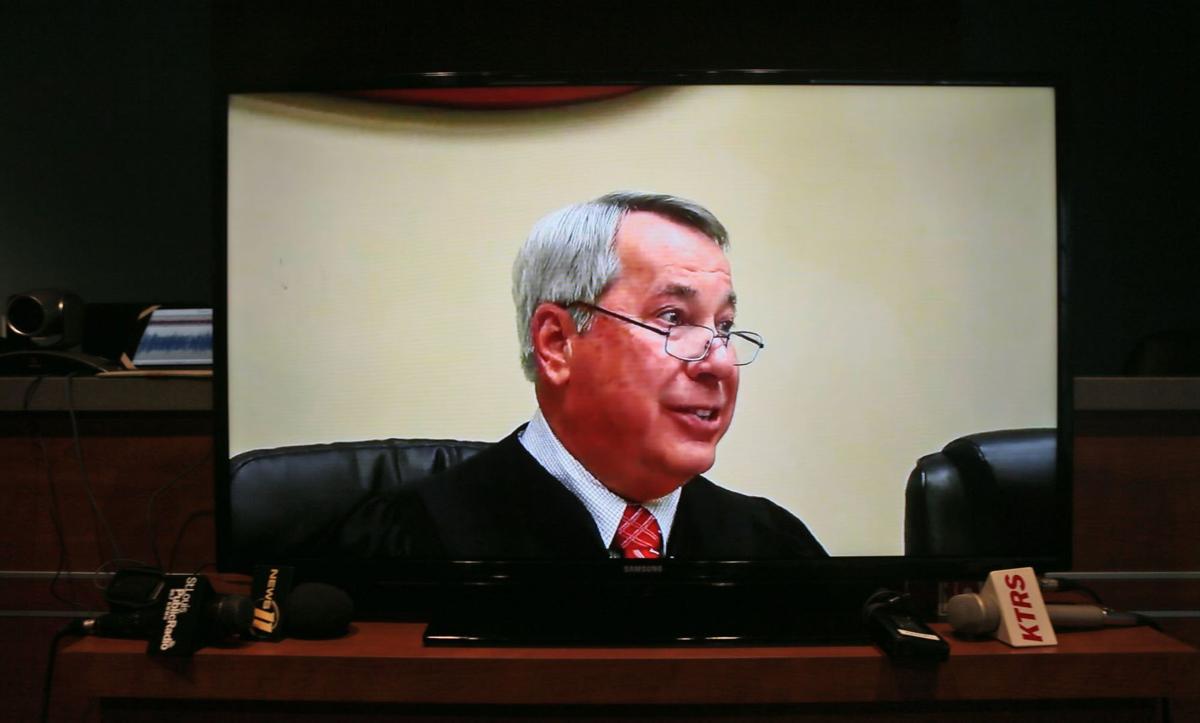 ST. LOUIS • A hodgepodge of courts serving cash-strapped municipalities, and lawyers wearing multiple hats as prosecutor, judge and defense counsel are among issues that linger despite sweeping legislation to reform municipal courts.
At a panel discussion Wednesday at St. Louis University Law School, some of the main players in the municipal court reform movement spoke about whether an appetite exists for further tinkering in these areas, and if so, how it might be done.
The event, hosted by the Bar Association of Metropolitan St. Louis, was a crash course in municipal courts for lawyers seeking continuing education credits for maintaining their law license. It covered last year's progress and what's to come — the latter generating some lively discussion.
State Sen. Eric Schmitt, R-Glendale, the main sponsor of the reform measure, said he expected the Legislature to continue to address municipal court issues. The Missouri Supreme Court also has a working group examining conflicts and consolidation of the area's 81 municipal courts.
Retired appellate court judge Booker Shaw, a member of that working group and moderator of Wednesday's discussion, said the Supreme Court was attuned to the perception of conflict. Right now, there's nothing to prevent a municipal court judge from also serving as prosecutor in a neighboring city, and defense attorney in any number of others. A Post-Dispatch investigation revealed an entrenched system in which the overlap runs deep.
Tim Engelmeyer, a prosecutor in Chesterfield who holds four other municipal positions, said lawyers were trained to wear multiple hats. He insisted conflicts were rare but noted that lawyers could recuse themselves.
He's only had to do it 50 times in his 15 years as a prosecutor, he said, and those who don't know when to do so "shouldn't have a law license." Engelmeyer said he had seen only one example of an abuse and it was years ago.
He also spoke against forced consolidation, saying it raised constitutional issues given the statutes that govern municipalities. Engelmeyer said people liked having a local court for local issues.
Dave Leipholtz, of Better Together, which advocates consolidation, said it was disingenuous to say residents enjoyed being served by a local court. Most people interact with the courts when they are stopped for a ticket in another town, he said.
"We're not living in Mayberry," he said, noting that motorists drive through 14 municipalities in a trip to the airport from the city.
"Not a single client I've ever represented … has said 'Thank god there's a municipal court,'" added Thomas Harvey, of ArchCity Defenders, which represents poor people.
"I'm not suggesting high grass is not a problem, but this is much more of a problem," he said.