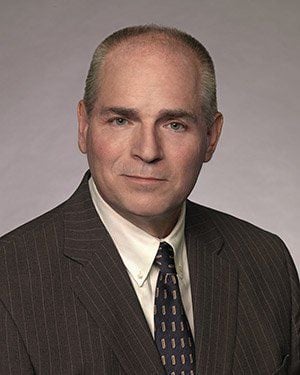 UPDATED at 6:45 p.m. Tuesday with more information.
CLAYTON — St. Louis County Prosecutor Wesley Bell has told his trial attorneys to avoid having any criminal cases heard by Circuit Judge Dean Waldemer because of a recent thread of emails criticizing Bell's decision in a deadly police shooting.
"We will not allow the integrity of our cases nor the safety of the public to be compromised by anyone, including sitting judges," Bell said in a statement Tuesday.
The email chain from Ed Magee, a top assistant to former St. Louis County Prosecutor Robert McCulloch, included a letter to the editor to the Post-Dispatch criticizing the length of time Bell's office took to announce no charges in the 2019 police killing of Terry Tillman near the St. Louis Galleria in Richmond Heights. Bell claims Magee published "misinformation about a charging decision" that "had the potential to jeopardize the safety of the residents of the county and law enforcement."
Bell said later Tuesday that Magee's letter was based on a "false assumption" that Bell's office knew the outcome of the investigation but waited to release its findings.
Magee said via email Tuesday that he formed his opinions after reading reports in the Post-Dispatch.
Bell questioned whether one of his own staffers and Waldemer collaborated with Magee on the letter, according to Messenger's column. Chris King, Bell's spokesman, would not comment on whether any staff members who received the email were disciplined.
Christine Bertelson, a spokeswoman for the 21st Circuit Court, said in an email that Waldemer told Messenger he had no knowledge of or involvement in Magee's letter, and that Magee's email was "unsolicited."
Magee echoed that sentiment Tuesday, saying he alone wrote the letter to the editor. He called Bell's intent to disqualify Waldemer "unfair" and "totally wrong."
"Nobody had anything to do with this letter to the editor except for me, and for anybody to be punished or have action taken against them is wrong," Magee said.
Prosecutors will seek Waldemer's recusal in the 248 cases pending before him, and will file motions for a new judge in all new cases assigned to Waldemer's courtroom, King said.