MADISON COUNTY — On his first day of work at a Pontoon Beach warehouse, a Berkeley man paroled from a Missouri prison called 911 and falsely reported an active shooter at the plant, authorities said.
The Madison County state's attorney on Wednesday charged the worker, Johnny B. Sesson, with disorderly conduct and possession of methamphetamines. Sesson, 27, lives in the 6200 block of Tyndall Drive in Berkeley.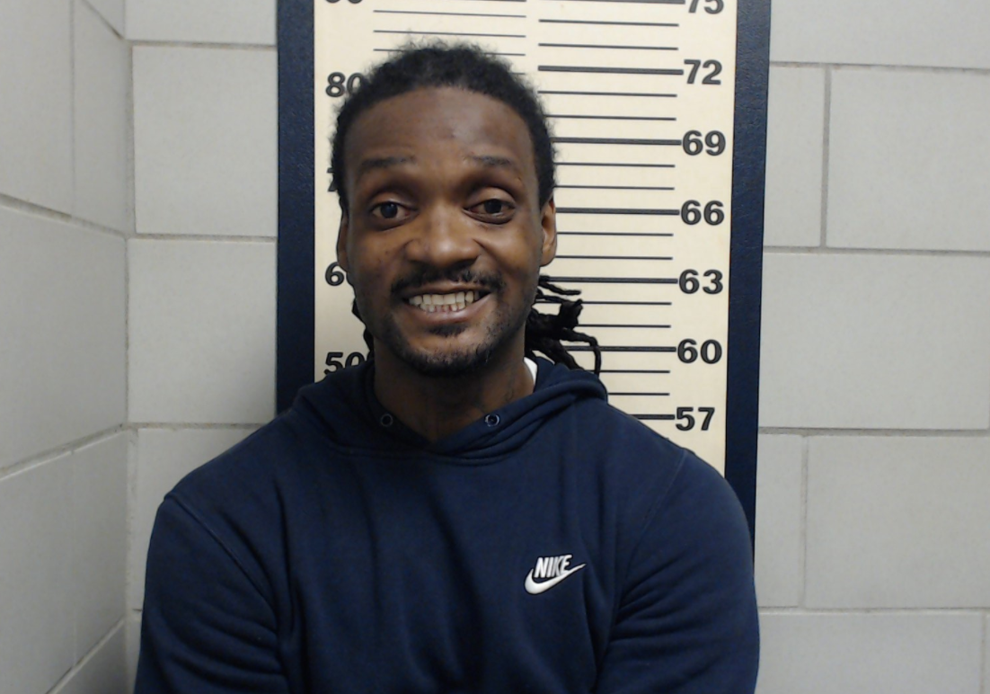 He was being held at the Madison County Jail awaiting a psychological evaluation. His bail is set at $50,000. Court records do not list an attorney for Sesson, and relatives of Sesson could not be reached to speak on his behalf.
Sesson served prison time in Missouri for second-degree robbery, drug trafficking, armed criminal action and burglary, according to the Missouri Department of Corrections. He was paroled April 6, said Garry Brix, a spokesman for the corrections department.
Pontoon Beach police Chief Chris Modrusic said Tuesday was Sesson's first day of work on the assembly line at the Menasha Packaging Co., at 9 Gateway Commerce Center. At about 8 a.m. Tuesday, an unidentified man called 911 to say that someone was inside the warehouse firing shots and trying to kill him, Modrusic said.
After police searched the building, Sesson approached an officer and said he was the one who called police, Modrusic said. Sesson pointed to another man he claimed was the gunman. Sesson and the other man were both taken to the police station for questioning.
After detectives talked with both men they concluded that Sesson was lying, Modrusic said. Police said there never was a shooting and no one had a gun. It wasn't clear, authorities said, if Sesson ever really thought he was in danger.
"I don't know what his problem was," Modrusic said. "I don't know what his mental state was completely."
At the police station, officers found Sesson had hidden marijuana and methamphetamine in his underwear, Modrusic said.
The other man was released without charges.
Sesson was convicted in 2013 of the robbery, drug and burglary cases in St. Louis County and was given several prison sentences to run concurrently over 12 years, Brix said. He spent nearly six years behind bars, until his parole this month.