CLAYTON • A Berkeley man found guilty by a jury in September of murdering his girlfriend and then dumping her body in a deserted Kinloch field was sentenced Thursday to life in prison.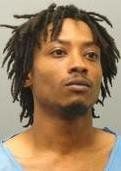 St. Louis County Circuit Judge Brian May sentenced Ray Ellis, 29, in the October 2016 disappearance and killing of 25-year-old Monica Sykes. The life term is calculated at 30 years with eligibility for parole after serving 85 percent of the term. But the judge also ordered him to serve 11 years for armed criminal action and two counts of tampering with evidence, to run consecutively to the life term.
"You left a bunch of people in your wake," May told Ellis. "But I don't think your violent acts are going to define their lives."
Pathologists determined she had been shot in the back of the head. Prosecutors said Ellis had sat in his car for hours the night before Sykes disappeared, waiting for her to come home from a date with a Berkeley police officer. Authorities said Ellis later confessed to a friend that he killed Sykes and that he and Benjamin torched the car to destroy evidence because it had Sykes' blood on it.
At trial, Ellis' defense lawyer said the police investigation was flawed by relying too heavily on a dubious confession to an unreliable witness.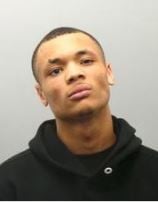 Sykes' father, Leonard Sykes, told the judge, "He treated her like trash. He still gets to live. She doesn't. There's no more tomorrow for her. There's nothing left for her."
Sykes' mother, Regina Sykes, has said her daughter had worked at Ol' Henry Restaurant in Berkeley, studied early childhood education at Harris-Stowe State University and had hoped to take over her grandmother's home day care.
She said after the hearing that she feels relief and that her family got what it asked for.
Benjamin, now 23, received a four-year prison term in May after pleading guilty to evidence tampering for helping burn the Cadillac.