ST. LOUIS • Three black St. Louis police sergeants and a union that represents black city officers have sued the city, alleging discrimination in the department's promotion practices.
Sgts. Reginald Davis, a 27-year veteran of the department, Ja-Mes Davis, who has 16 years of service, and Heather Taylor, who started in 2000, filed suit Friday in St. Louis Circuit Court. The Ethical Society of Police, which represents about 250 officers on the force, most of them black, is also a plaintiff. Taylor is the organization's president.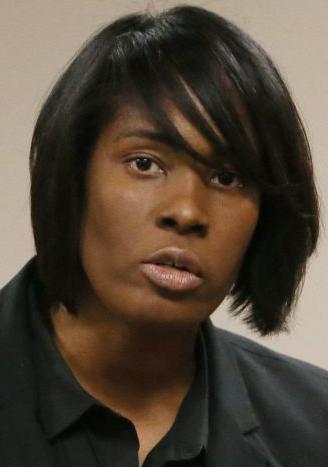 The three sergeants claim their department gave preference to white colleagues for promotions to lieutenant in 2014; the sergeants say they were passed over in favor of nonminority candidates.
St. Louis City Counselor Julian Bush said the lawsuit had not yet been served. He declined to comment.
The lawsuit says the three sergeants were excluded from 16 promotions to lieutenant announced in July 2014 and that only one of the 16 officers promoted was black. The suit claims the department failed to use "neutral, outside evaluators" during interviews, to prevent cheating on tests, and to properly train and monitor internal evaluators. Internal evaluators were allowed "to evaluate candidates against whom they had personal biases and/or had previously disciplined," the suit said.
Though the promotion process "did not explicitly take applicants' race into account," the lawsuit says, "the tests, processes and procedures for ranking and selecting candidates for promotion had a disproportionate impact on minority applicants, particularly African American candidates."
The lawsuit seeks lost wages and punitive damages.