A 5-year-old boy was fatally injured Saturday night in a Metro East car crash on Interstate 64.
The boy is identified as Brady James Teel, of Herrin, Ill.
Authorities say Brady was riding in a car at about 8 p.m. Saturday. The car was heading west on Interstate 64, near Caseyville, when it struck the back of another vehicle, authorities say. The car that was struck had been having mechanical issues and was trying to pull off onto the left shoulder.
Brady, who had been in a child safety seat, was pronounced dead at a hospital. The driver of the car he was in sustained injuries and was taken to a hospital. Two people in the car that was struck were also taken to a hospital for treatment.
Brady was in kindergarten at Our Lady of Mt. Carmel School. According to Meredith-Waddell Funeral Home, visitation for Brady is scheduled for Saturday, Feb. 20, from 9 a.m. to noon at Our Lady of Mt. Carmel Church in Herrin. A funeral mass will begin at noon.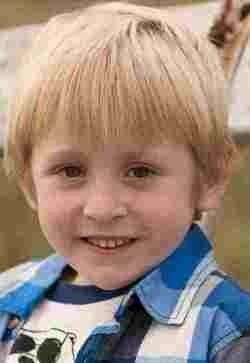 Want to stay smart about what's happening in St. Louis? Make a modest investment in a Post-Dispatch subscription and I'll tell you how developments around the world affect local businesses big and small.
Shake off your afternoon slump with the oft-shared and offbeat news of the day, hand-brewed by our online news editors.