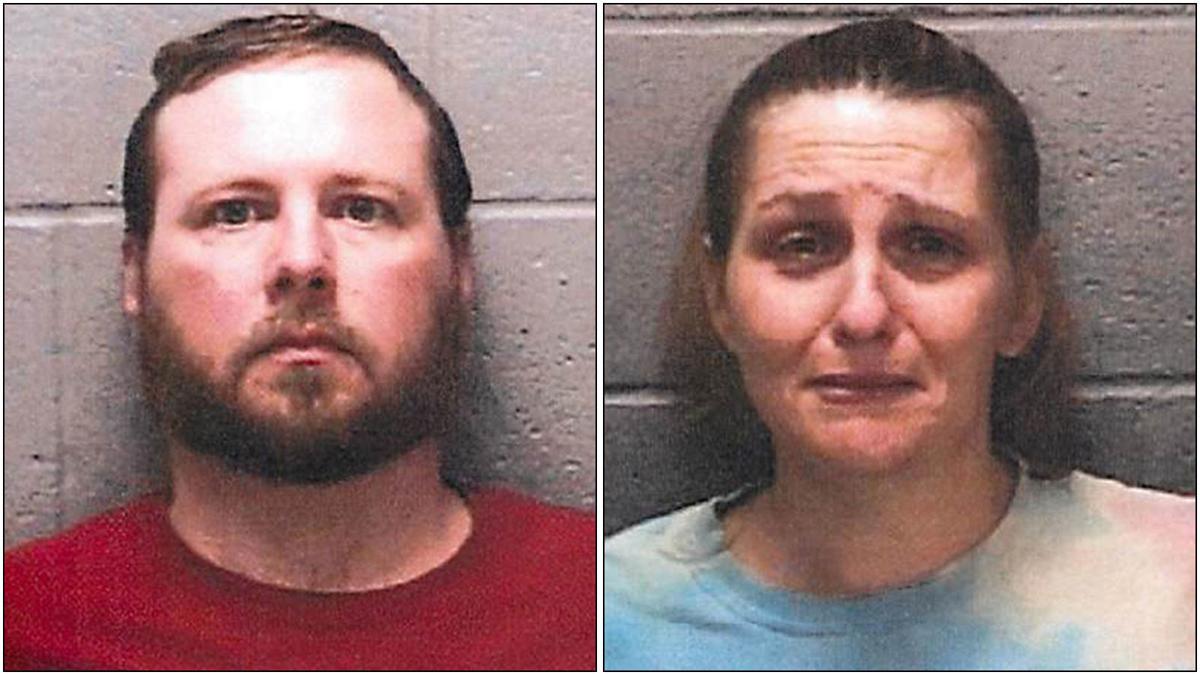 JERSEYVILLE • A 6-year-old boy weighing just 17 pounds died Friday after police say the child's father and stepmother starved him and his brother, 7, for almost two years as a form of punishment.
Michael Roberts and Georgena Roberts, both 42, of the 200 block of Ferguson Street, have been charged with first-degree murder and two counts of endangering the life and health of a child, and are being held at the Jersey County jail.
Their bail has been set at $500,000 each.
Five children who lived in the home are now in protective custody, authorities said.
Jerseyville police responded to the Jersey Community Hospital about 4 p.m. Friday to investigate the death of the malnourished child.
The boy lived at a home in Jerseyville along with three other siblings and two step-siblings, according to Jerseyville police.
Michael Roberts is the child's father.
Jerseyville police say the 6- and 7-year-old boys were "deprived of food by the father and stepmother as a form of punishment."
Between December 2015 and Friday, the Robertses "knowingly and intentionally" caused the victim to become "extremely malnourished," according to court documents. The couple also "withheld food and nourishment on a constant basis" from the boy's 7-year-old brother, who also "fell into a state of severe malnourishment caused by them," according to the documents.