"He was one of our hardest-working drivers," Laclede Cab president Adam McNutt said Thursday, three days after Iouioukine was found dead on a St. Louis street. "He was a reserved, quiet man."
His death remains a mystery to McNutt and others who knew Iouioukine.
A man who lived near East Dodier and North 25th streets saw Iouioukine in the street and called police about 9:30 p.m. Monday. When officers arrived, they found him unconscious and not breathing, bleeding from a puncture wound on his head, police say. Paramedics pronounced him dead at the scene. Neighbors said they hadn't heard any gunshots.
Iouioukine had been called to a fare in the area where he was slain, according to McNutt.
His cab was missing from the murder scene, its GPS destroyed. It was found the next morning outside a vacant home in the 10000 block of Duke Drive, in the Castle Point neighborhood of north St. Louis County. KTVI showed video of the recovered cab with blood on the interior of a door.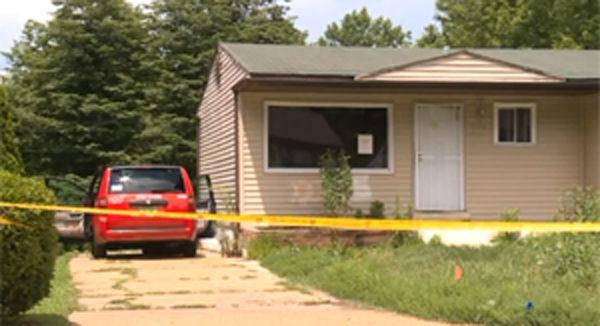 No arrests had been made in the case as of Thursday morning, and authorities have not said more about the crime.
"We don't know a motive at all," McNutt said.
Iouioukine, 66, lived in the 800 block of Portsdown Road in Ballwin. A native of Russia, he owned his own cab but worked for Laclede as an independent contractor. He paid a weekly fee to Laclede for insurance and dispatching services, McNutt said. He had driven for Laclede since 1994.
McNutt said the cab company stressed safety among its drivers and had a vice president who spent 32 years as a police officer and a general manager who spent nearly 40 years driving a cab. McNutt said the company had a way for drivers to alert the dispatcher if there is an issue or if they feel unsafe. Iouioukine did not alert a dispatcher of any problems the night he was killed, McNutt said.
A gofundme  account is raising money for funeral expenses.
Umar Lee, a Ferguson activist who worked for Laclede for 10 years, said he had gotten to know Iouioukine. They would chat at cab stands in between fares.
"I learned a lot from him," Lee said. "He had a lot of character, a lot of personality. ... I'm a political guy, and we talked about international geopolitics and current Russian politics. He was always interesting to talk to (because) he was a smart guy."
By the time Lee joined the cab company in 2005, Iouioukine had already been working there for years, he said. Lee described Iouioukine as an "old-school driver" who was "fair but firm" with both his customers and other cab drivers.
Lee said that industry-wide pressures were putting a strain on all taxi drivers in an already-dangerous job, and said he thinks that might have been a factor in Iouioukine's tragic death.
"It's a dangerous job in a dangerous city," Lee said. "What happens now in the summertime is, business is slow in this time of year. Drivers take more chances to their safety because they need the money and they do things they wouldn't normally, and they may take trips to areas they wouldn't normally take and let their guard down a little bit. Also with Uber and Lyft decimating business, cab drivers are really struggling and taking chances. So maybe they take a fare in a bad neighborhood or a high crime area ... and that might have been the (situation) Boris was in."
He worries that Iouioukine might have taken some risk he shouldn't have. Driving a cab is already a dangerous job, Lee said, and some drivers take more risks in the summer when business is slower and as ride-hailing services such as Uber and Lyft eat into the market.
Lee said he would honk and wave whenever he saw Iouioukine's cab around town. Lee said he'd always appreciated the insight Iouioukine had to offer.
"He came to the United States of America seeking a better life, and he found a home in St. Louis, and he loved St. Louis and he loved the community," Lee said. "He worked hard and he did well and unfortunately he lost his life in St. Louis. It's very tragic."
Authorities asked anyone with information to contact CrimeStoppers at 866-371-8477. Tipsters can remain anonymous and may be eligible for a reward.