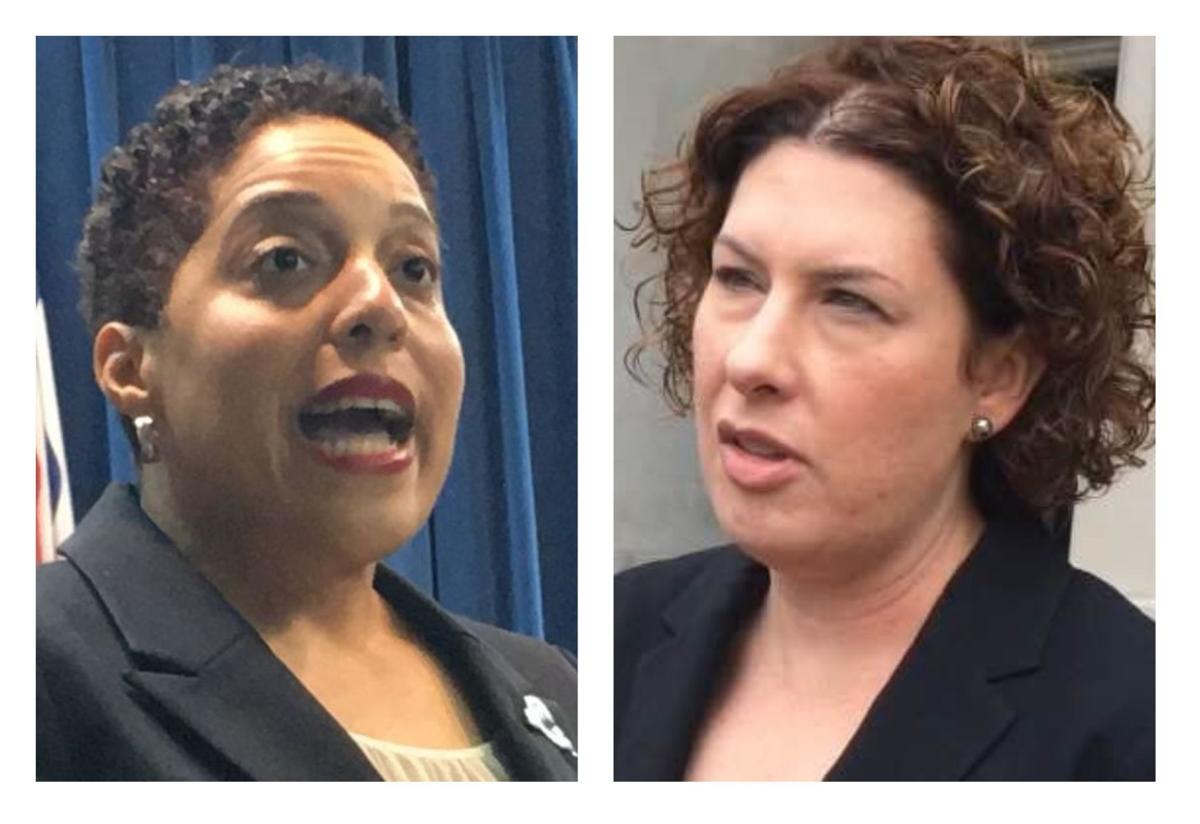 Updated with statement from the St. Louis circuit attorney.
ST. LOUIS — A supporter of Mary Pat Carl, the Democratic challenger in the race to become the city's next top prosecutor, has filed an ethics complaint against Circuit Attorney Kimberly M. Gardner.
Wessels' complaint claims Gardner "failed to report her contracts and payments to the media company who produced the video on her campaign page. That video is also on the circuit attorney website." Wessels also complained Gardner's campaign filed its April and July reports late.
In a statement, a spokeswoman for Gardner said: "At the current time, Citizens to Elect Kimberly M. Gardner is in full compliance with all ethical and legal requirements."
Wessels donated $200 to Carl's campaign in December, according to a Jan. 15 finance report filed by Carl's campaign.
"Kim Gardner has no one else to blame — she is the treasurer of her own campaign committee," Wessels said in a press release dated July 26.
Complaints filed with the Missouri Ethics Commission are not public records; Wessels provided a copy of his complaint to the Post-Dispatch.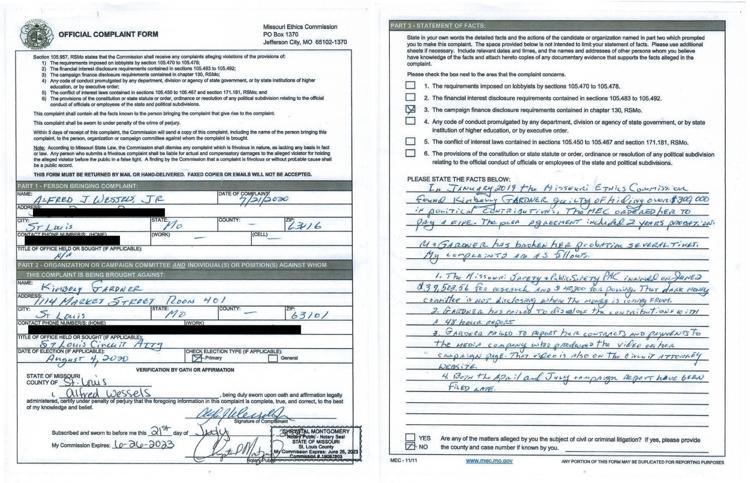 Shake off your afternoon slump with the oft-shared and offbeat news of the day, hand-brewed by our online news editor, Mandy St. Amand.