A suspected carjacker who crashed into a family's sedan near St. Louis Lambert International Airport last spring, fatally injuring a 9-year-old boy, was charged Friday with the boy's murder.
St. Louis County prosecutors charged Darian Cummings, 17, on Friday with one count of second-degree murder, three counts of second-degree assault and one count of tampering with a motor vehicle.
Cummings' bail is set at $1 million.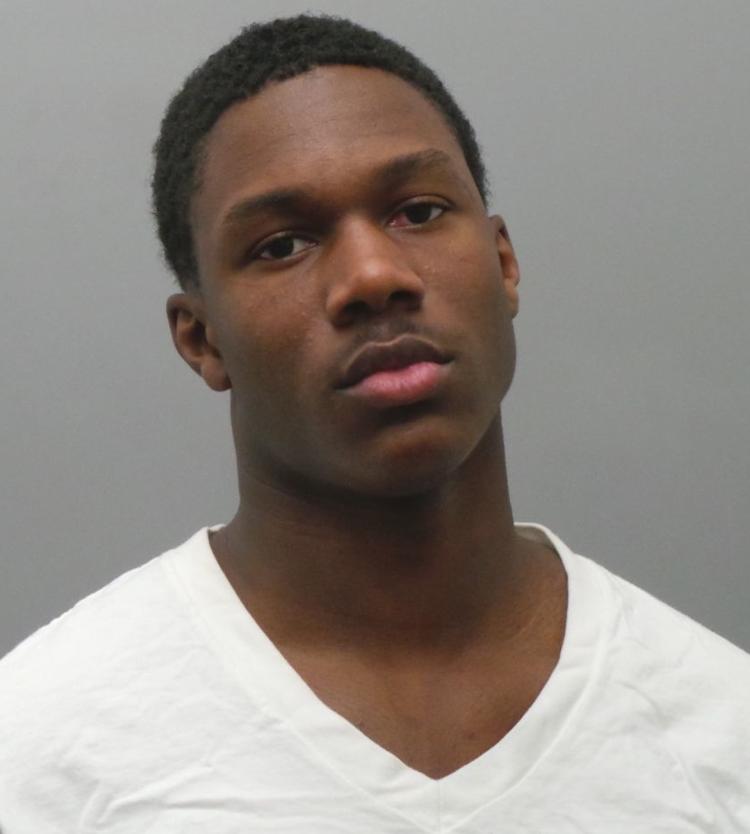 Cummings was 16 on the day of the crash and has been held by juvenile authorities since. He turned 17 about a month later. On Thursday, Cummings was certified to stand trial as an adult. He had not been publicly identified until Friday.
Another male suspect, who was 15 then and is 16 now, remains in the custody of the county juvenile court.
Cummings lives in the 2200 block of North Warren Street in St. Louis. He did not have an attorney on file for the murder case, according to online court records Friday morning.
On April 25, an SUV was taken in an armed carjacking about 3 a.m. in St. Louis. Police broadcast a description of the stolen vehicle, including its license plate number, and said it had been taken by two males.
About six hours later, an officer with the Normandy Police Department saw a speeding SUV on Interstate 70 and realized it matched the description of the small gray SUV taken in the carjacking. He tried to get the SUV to pull over on westbound I-70 near Interstate 170. Police say Cummings was the driver. Cummings sped off, weaving in and out of traffic and almost striking other cars on the interstate, police say.
Cummings took the I-70 exit onto Lambert International Boulevard, ran a red light and smashed into the car carrying Caleb and his family, police said. The crash happened about 9:47 a.m. at an intersection near the Southwest Terminal.
Also in the car with Caleb were his brother Evan, 5, his mother and his aunt, who were critically or seriously injured. The Lee family lives in unincorporated south St. Louis County. A GoFundMe page raised more than $50,000 for the family.
A probable cause statement in Cummings' case said Cummings was identified as the carjacker in a photo lineup.