CLAYTON — One woman said Friday she will never feel normal again. Another said she is still paralyzed by fear every day and can no longer kneel before God in church. And the husband of the woman Thomas Bruce murdered three years ago said he has cried every day since her death.
They were among the survivors of Bruce's vicious attack on three women Nov. 19, 2018, at a Catholic Supply store in west St. Louis County. They spoke about the grief Bruce caused when he forced two women at gunpoint into a bathroom for oral sex and fatally shot a third when she refused his demands. Authorities have said the women were strangers to Bruce. On Friday, the women said they would never forget what he did to them.
Bruce, 56, pleaded guilty to 16 felonies including first-degree murder in the attack at the store, 14069 Manchester Road. Circuit Judge Joseph Dueker sentenced Bruce to a mandatory life prison term without the possibility of parole, plus additional consecutive life terms. Former St. Louis County police Chief Jon Belmar called the case one of the most heinous he'd seen in more than 30 years in law enforcement.
Bruce made no statements in court Friday, but his lawyer said he was apologetic and regretted his actions. Bruce's guilty pleas came days before jury selection was to begin in what would have been one of the highest-profile trials in St. Louis County this year.
As part of plea negotiations, prosecutors in Jefferson County agreed to dismiss sexual assault charges against Bruce in an unrelated attack several weeks before the one in St. Louis County. Jefferson County Prosecutor Trisha Stefanski said the victim in that case consented to dismissing the case.
"No matter the outcome of this case, nothing can bring back my wife, Jamie," Greg Schmidt said in court. "I never got to say goodbye to her, so I hope somehow she knows how much she is missed and how much she meant to all of us. God bless you, Jamie."
Internet searches
Police said Bruce entered the store that day pretending to be a customer, left and then reentered with a gun. Police said he ordered the three women to the back of the store and made them take their clothes off at gunpoint. He forced two victims to perform sex acts at gunpoint and tried to do the same with Schmidt, killing her when she refused. The two other women were store employees.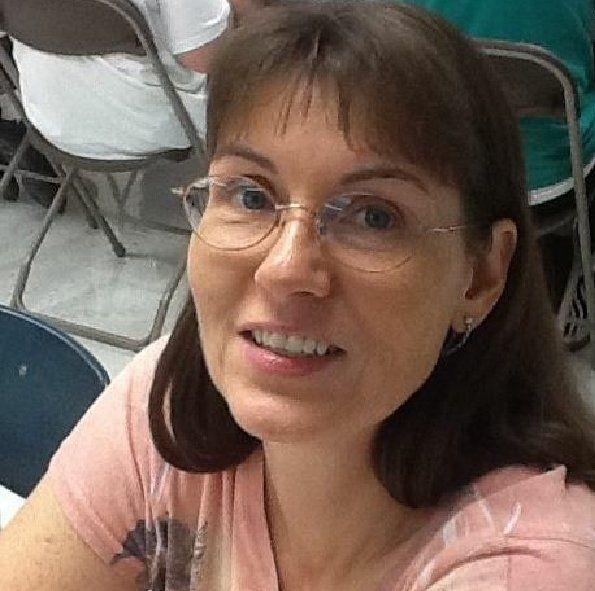 Had Bruce gone to trial, his lawyers would have offered a defense that he suffered from a mental disease or defect that diminished his capacity to know what he was doing. A doctor who evaluated Bruce said he was unable to recall his behavior during the time of the crimes and that he suffered blackouts. That doctor also said Bruce showed no patterns of abnormal sexual arousal and had not fantasized about rape.
Prosecutors would have sought to discredit Bruce's claims by relying on his internet search history dating to May 2018 that included queries for child pornography and violent, forced sex acts. A search of Bruce's computer revealed at least 30 sexually explicit web searches, 18 of which were made the day before the attack and two on the morning of the attack.
A key break in the investigation came when police found a business card in the trash bin outside a Hotshots sports bar near the Catholic Supply store the day of the shooting, along with a bartender's description of Bruce.
Police arrested Bruce on Nov. 21, 2018, at his home near Imperial after watching it for nearly 11 hours. Police seized cars, clothing, guns and ammo that matched a shell casing found at the store. Police also found Bruce's fingerprints on Christmas cards and other items he took to Catholic Supply's checkout desk before the attack. Authorities said he told a clerk he forgot his credit card, left the store and returned with a 9 mm pistol.
Nearly two months before the Catholic Supply attack, on Sept. 27, 2018, a 77-year-old woman near Hillsboro reported that a man had demanded that she perform a sex act. Investigators in Jefferson County said the man then vanished. Bruce's arrest in the Catholic Supply case broke open the Jefferson County probe when the victim recognized his photo in local media, police said.
Waiting for normal
One of the women Bruce assaulted at the store said she still suffers from flashbacks of the attack and that everything she once thought of as normal is gone.
"For years, I have been waiting to feel like life has returned to normal, and I'm still waiting because of the decisions that Thomas Bruce made that day," she said. "He's a coward to try and cover up his crimes, and he's still a coward for bailing out of the trial that he swore would prove his innocence."
The other woman Bruce assaulted described the attack in detail and said she felt survivor's guilt for not being able to protect her coworker and Schmidt. She said that without her counselors, church support, therapy and friends over the past three years, she'd probably be dead. She said Bruce had destroyed her sense of security. She now owns two firearms for protection.
The woman said that because Bruce forced her to kneel before him, she can no longer kneel in church and instead worships in a gymnasium.
"He has taken that from me, but I will get it back one day," she said. "I believe in my heart that God saved (her coworker) and I. There's a reason we're here. ... After today, I'm free, and I've been waiting for that freedom for three years."
On Friday, St. Louis County Prosecutor Wesley Bell said the women showed "tremendous acts of courage."
Schmidt's transgender son Atlas, now in his 20s, said it was his mother's strength that helped him through his transition and that he carries that with him today.
"My mom was stolen from me and I can never get her back, but I carry her pride. I carry it well, and I carry it always," he said.