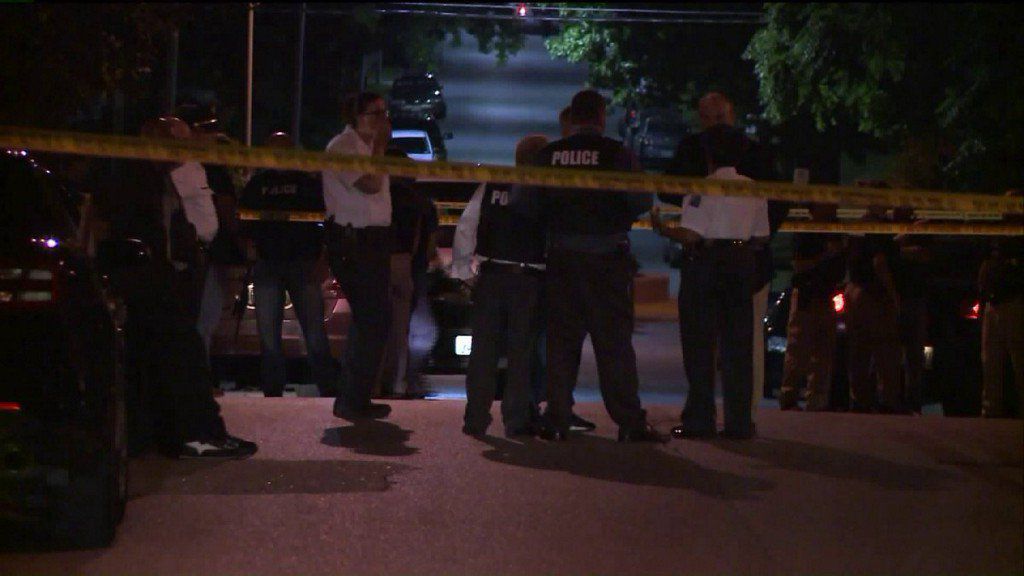 ST. LOUIS — The Circuit Attorney's Office has dropped charges against two men accused in a police chase and shootout that led to a "friendly fire" wounding of an off-duty St. Louis officer.
Prosecutors dismissed a combined 31 felony charges against Cortney Smith, 19, of Bellefontaine Neighbors and Deandre T. Chaney of Calverton Park, who turns 19 on Thursday, their lawyers told the Post-Dispatch. Smith and Chaney were accused in a chase and shootout with city officers in June 2017 that preceded an off-duty officer being wounded by a fellow officer.
Susan Ryan, a spokeswoman for Circuit Attorney Kimberly M. Gardner, did not respond to a request for information about the dismissals.
The chase started downtown when police spotted a stolen car. When police tried to stop it, at least one person inside the car opened fire, striking police cars, police said. The car then crashed near Park Lane and Astra Avenue. Three ran off after the crash, police said. 
Initially, the police department said the off-duty officer was hit by crossfire between police and those in the car, but later provided a clearer version of the incident.
Smith and Chaney's trials were docketed for July 8. Their lawyers told the Post-Dispatch they were notified of the dismissals Friday, the same day their clients were set to plead guilty to one count of motor vehicle tampering.
"The negotiations were to allow them to plead guilty to tampering but the prosecutors did one better and decided to drop the case," said Chaney's lawyer Dramon Foster. "To the Circuit Attorney's credit, they one-upped us. They came to us with that."
Jerryl Christmas, who represents Smith, said his client was not one of those firing at police during the chase.
Smith "was just in the back seat getting a ride home from work," Christmas said. "He didn't know it was stolen or about anybody having guns."
"I'm just glad that he's getting a second chance at having a successful life," Christmas said of Smith.