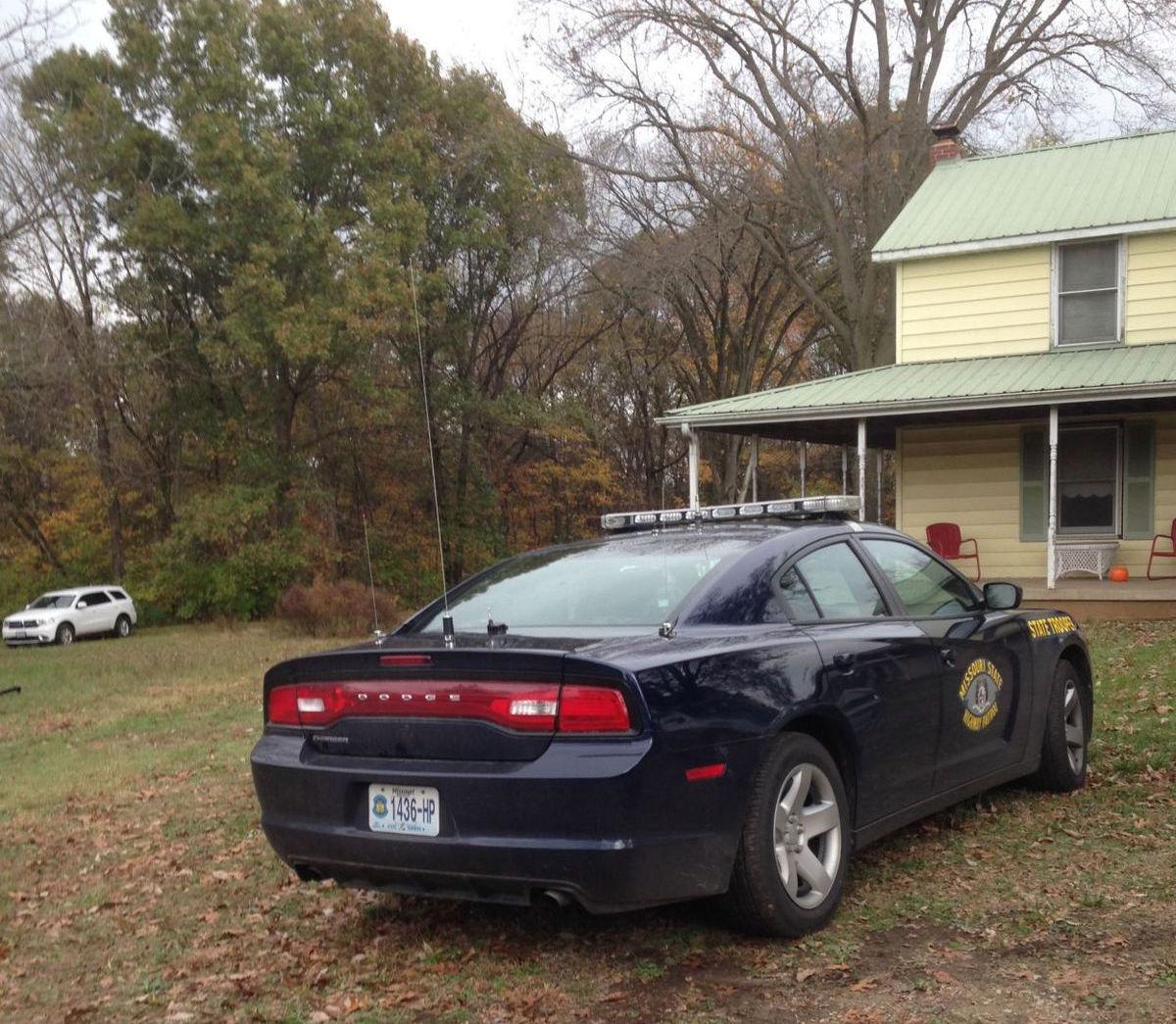 DESLOGE, Mo. • One of two men caught with the body of a Farmington businessmen in the back of an SUV was charged Friday with first-degree murder, and the other with lesser crimes, officials said.
The victim, Michael J. VanStavern, 46, had been strangled with a belt and his home burglarized, officials said. They said he has owned several hotels and knew the suspects.
Anthony Caruthers, 28, of the 100 block of Water Street in Bonne Terre, was charged with first-degree murder, armed criminal action, tampering with evidence and second-degree burglary. Jeremy Y. Reed, 37, of the 6000 block of Halter Road in Farmington, was charged with second-degree burglary and tampering with physical evidence.
They were arrested Thursday after fleeing an attempted traffic stop by the Missouri Highway Patrol and crashing VanStavern's 2016 Porsche SUV with his body hidden in the back.
According to court documents, Caruthers killed VanStavern on Wednesday in Room 14 of the Red Cedar Lodge, at 7036 Highway 67 in Bonne Terre, and used the victim's SUV to pick up Reed, saying he needed some unspecified help. Caruthers allegedly told Reed about the killing as they drove.
Reed told police that VanStavern's body was hidden under the bed in the lodge and they moved it to the SUV and obtained cleaning supplies to conceal the crime.
The documents say the defendants went to VanStavern's home, in the 3300 block of Liberty Landing in Farmington, to steal clothes, watches and other goods that they then tried unsuccessfully to pawn in Jefferson County.
A trooper tried to stop the SUV, because it had two different license plates, about 10:45 a.m. Thursday on Highway 67 in the Desloge area, about 50 miles south of St. Louis, according to patrol Cpl. Juston Wheetley.
The driver, Caruthers, sped off, leaving the highway and turning the SUV into a private driveway near Cedar Run Road. It struck a tree, and Caruthers and Reed ran into woods but were quickly captured. That's when VanStavern's body was discovered.
Neither suspect was hurt in the crash.
VanStavern is listed as an owner in charge of new development at Premier Management Inc. in Farmington. On the company website, his wife, Kim, is listed as an owner in charge of operations.
His business partner, Mark Randolph, was unavailable for comment. A woman who answered the phone at Premier Management on Friday declined comment.
Farmington Mayor Stuart "Mit" Landrum said VanStavern was a respected resident and businessman who moved to Farmington to oversee a motel owned by his family and then built another one there.
"He and his family are well liked here," Landrum said. "They fit right in."
VanStavern was an owner of the Holiday Inn Express in Farmington and former owner of the Hampton Inn there. A manager at the Hampton said he sold his interest about five years ago.
His company biography says VanStavern graduated from Drury University in Springfield, Mo., with a degree in accounting. He then got into the hotel business and moved to Farmington in 1994 with his wife to open their first hotel. He has since operated hotels in six states. His local hotels include the Best Western Kirkwood Inn in Kirkwood.
Tim O'Neil of the Post-Dispatch contributed to this report.