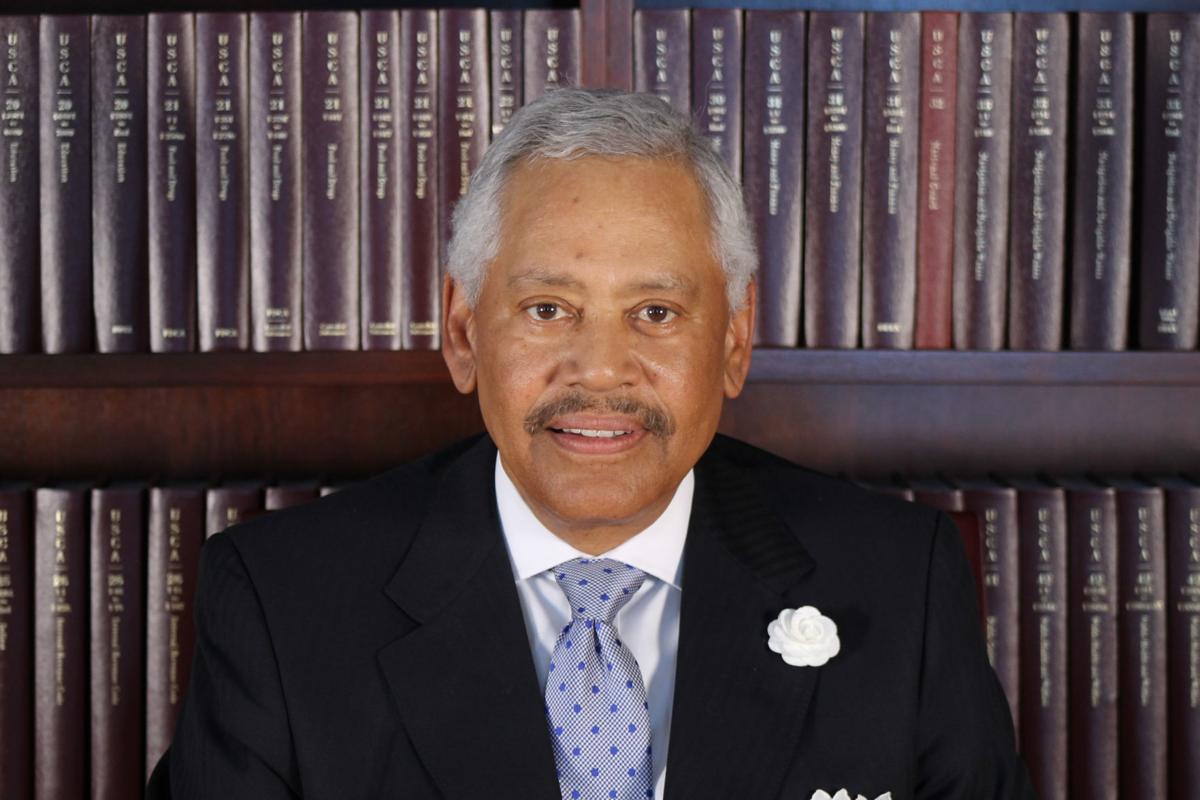 ST. LOUIS — Charles A. Shaw, a longtime federal judge and former St. Louis judge, lawyer and federal prosecutor, died Sunday (April 12, 2020).
He was 75 and had been battling health issues.
"Judge Shaw's legal career and time spent in service to the State of Missouri and our country serves as a shining example for all those fortunate enough to take the bench," said Chief U.S. District Judge Rod Sippel in a statement Monday announcing the death. "We lost a thoughtful jurist and a courageous voice for justice."
U. S. District Judge Ronnie L. White said, "I have carried the lessons I learned from Judge Charles Shaw with me throughout my entire career. When I preside over cases where lawyers are confronted with difficult issues and clients, I find myself asking, 'What would Judge Shaw do?' I will miss him greatly."
Shaw was nominated in 1993 by then-President Bill Clinton for a federal judgeship and confirmed with the support of both of Missouri's Republican senators, John C. Danforth and Christopher S. Bond. His name was submitted to the White House by then-Rep. William L. Clay, D-St. Louis, who told the Post-Dispatch at the time that he had heard almost universal praise for Shaw's record from the legal community.
Shaw took senior status with a reduced caseload in 2010.
In 2013, he released a memoir, "Watch Everything: A Judicial Memoir with a Point of View." Shaw's younger brother, former appeals court Judge Booker T. Shaw told the Post-Dispatch on Monday that the "watch everything" line came from their father, who meant ""that the world is a dangerous place, in particular for African American kids."
"One slip-up could ruin your entire lives so be careful out there," Booker Shaw said.
Shaw grew up in The Ville neighborhood in St. Louis and graduated from Sumner High School.
He earned a bachelor's degree from what was then known as Harris-Stowe State College in 1966, then earned a master's degree in business administration from the University of Missouri-Columbia.
Booker Shaw said his brother took a business law class at Mizzou, "and he realized that the law controlled everything."
It was during the change and turmoil of the civil rights era, and Charles Shaw thought, "I can maybe change things and make things better for one person," his brother recalled. Booker Shaw said his brother loved law school.
In 1974, he received a law degree from Catholic University in Washington, D.C.
Shaw went to work for the National Labor Relations Board in Washington, then returned to St. Louis in 1976 as a lawyer at what is now known as the Lashly & Baer law firm.
In 1980, he was hired as a federal prosecutor.
He was appointed by then-Gov. John Ashcroft to a circuit judgeship in St. Louis in 1987.
Asked about his brother's big cases, Booker Shaw responded, "I think he just felt that every case was important to him." Booker Shaw said what affected him the most was seeing the number of young African American men who got probation for a first offense, then returned to their same neighborhoods and fell victim to the same influences. He was also bothered by the once-mandatory sentences in federal guidelines, and "very angry" about the harsh sentences handed out for crack cocaine and the comparatively lighter ones for powder cocaine. The guidelines were later changed to be advisory for judges, and years later, the disparity between crack and powder cocaine was reduced.
Booker Shaw said that his brother loved, friends, family, travel and golf. After taking senior status, "If he wasn't playing golf, he was watching golf. He was obsessed with golf."
Shaw is survived by his wife of more than 50 years, Kathleen I. "Kay" Shaw, and a son, Dr. Bryan I. Shaw.