ST. LOUIS COUNTY — A registered sex offender from Chesterfield is facing a federal felony charge after paying $200 to a 17-year-old St. Louis County high school athlete for sex, prosecutors say.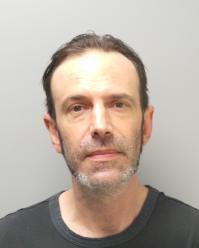 Jeremy David Rogers, 44, was charged in U.S. District Court in St. Louis on Thursday with sex trafficking of a child. He appeared in court Tuesday and waived his right to a detention hearing, meaning that if he is indicted, he will wait in jail for his trial. 
A criminal complaint claims that Rogers reached out to the teen on Snapchat in July, beginning several days of messaging. He was using the name John Smith, the documents say, and offered her $200 to meet. She sneaked out of her house, he picked her up and the pair had sex at his apartment in Chesterfield, the charging documents say. He then gave her $200. Rogers knew she was 17 at the time, the charges say. Although the age of consent in Missouri is 17, the federal crime of sex trafficking of a child defines a child as someone under 18.
The teen unfriended Rogers on Snapchat and deleted most of his texts, but after she and her mother met with police, she allowed St. Louis County police Det. Michael Slaughter to arrange another meeting in September by pretending to be her, the documents say.
Rogers was arrested in his Land Rover when he showed up at a deli for the meeting, the documents say.
Rogers pleaded guilty last year to attempted sexual exploitation of a minor in Boone County and was sentenced to five years of probation. That criminal complaint says Rogers responded to an online sting, struck up a conversation with a police detective posing as a 13-year-old girl, and sent the detective pictures of his genitals. He also asked for pictures of her genitals and said he wanted to have sex with her, the charges say.
He was found guilty of a 1992 manslaughter charge and also received probation, the charging documents say. No details of that case were available in public court documents, but news reports indicate Rogers was involved in a traffic crash at the time.