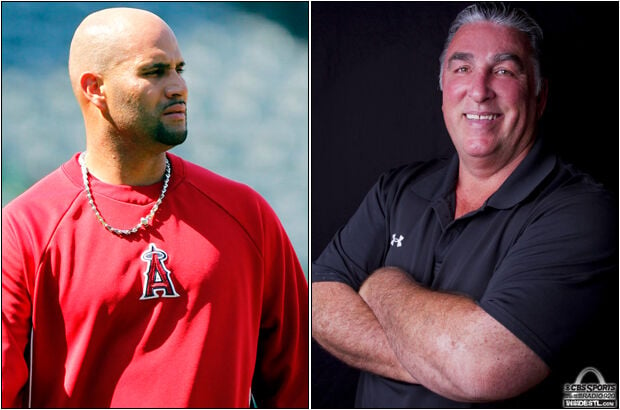 Former Cardinals slugger Jack Clark, looking to fend off a defamation lawsuit for accusing former Cardinals star Albert Pujols of using steroids, has offered to take a lie-detector test if Pujols does the same.
The offer was made in a letter sent Monday from Clark's attorney to Pujols' legal team.
Pujols filed suit Oct. 4 in St. Louis County over comments made by Clark in early August during "The King and The Ripper" sports talk program on WGNU 920 AM. Clark said on-air he knew for a fact that Pujols "was a juicer." He also claimed that former Pujols trainer Chris Mihlfeld confided in him about shooting up Pujols with performance-enhancing drugs in 2000. Mihlfeld has denied talking with Clark. The radio show was canceled. The company that produced the show, insideSTL, Oct. 3 issued a lengthy retraction and apology.
Pujols' suit called Clark's statements "malicious, reckless and outrageous falsehoods."
But Clark was not backing down. He proposed settling the lawsuit by both sides submitting to polygraph tests, according to the letter from Clark's attorney Al Watkins of St. Louis.
Pujols would be asked if "he is being deceptive when he asserts that he has never used steroids or performance enhancing drugs while in the minor and major leagues."
Clark would be asked if he is being deceptive about Mihlfeld telling him that Pujols "juiced."
The letter laid out various remedies pending the outcome of the polygraphs. All of them involved one party apologizing.
Watkins said his client already has admitted to a poor choice of words for claiming he knew for certain that Pujols used steroids. Clark had that information only secondhand, Watkins said.